Sales Have Ended
Ticket sales have ended
Please choose another date. Ticket sales end 5 days prior to the start date.
Sales Have Ended
Ticket sales have ended
Please choose another date. Ticket sales end 5 days prior to the start date.
Description

Mission 2 Mars Innovation Training
with Mission2Mars.Academy Founder Tatiana Indina
THIS PROGRAM IS ONLY ORGANIZED FOR GROUPS ON DEMAND (IN ADVANCE).
IF YOU WOULD LIKE TO BOOK THIS EVENT FOR YOUR TEAM ON YOUR DATES CONTACT US AT : JOIN@MISSION2MARS.ACADEMY
Imagine waking up to the sound of 400 MPH wind against your shelter. Imagine, for the first time, stepping up on a Red Abandoned Uninhabited Planet. You are one of the first humans to come here, and you are one of the first humans to live on Mars.
Now that you are here, what will you do?
How will you expand and explore?
How will you start a new civilization on this inhospitable red rock?
And what are the skills and tools that you need to get Future Ready and to become the first Innovator on Mars?
This is an exciting time to be alive. For the first time in history, scientists and explorers are finally ready for a mission that will bring them to the edge of what's possible for civilization, and within the next two decades, a human being will see the Earth rise as a tiny dot in the night-sky of Mars. If that is a story you want to be a part of, this course is for you.
About This Workshop:
The innovation training workshop is a crash course which applies real world problem solving and innovation skills in the futuristic context of a Mars mission. You will learn about creating new strategies, bringing people together, leading a team, and strategizing quickly in an uncertain environment.
The questions this mission will be seeking to find answers to are:
How can we create safe and dependable space travel to a place 142 times farther than the moon?

How will humans live in a new, not human friendly environment?

What approaches will we need to rebuild industry and infrastructure around non-earth resources?

How do we rehabilitate a dead planet into a living one for future generations?

How should we recreate government and society from scratch? What should change, and what should stay the same?

What kind of skills and mindset will pioneers need to be effective and strong in the face of peril?

What lessons can we learn from the past and present to shape our future?
Drawing on real historical case studies and the latest scientific developments in manned space missions, we will tackle the problems of business and political leadership on a ground level and explore how those tie into the future with a realistic, immersive environment. When you're done, you'll know exactly what it takes to organize a crew at every step of the way to Mars and beyond.
What you will learn:
How to solve complex problems that you have never encountered before.

How do you approach uncertainty and create a new reality.


How to lead your team to reach impossible and manage the unknown.


How to work alongside others, despite of differences in backgrounds and opinions, and work together towards the common goal.

The best way to make proactive, strategic decisions in the face of obstacles.

How to create innovative solutions that push the boundaries of accepted.



Who Should Attend:
This course is handcrafted for startups, corporate managers, innovators, and anyone aspiring to think outside the box and innovate. Dive in to a new challenging experience that will help discover new talents, develop new skills, and reveal your true potential.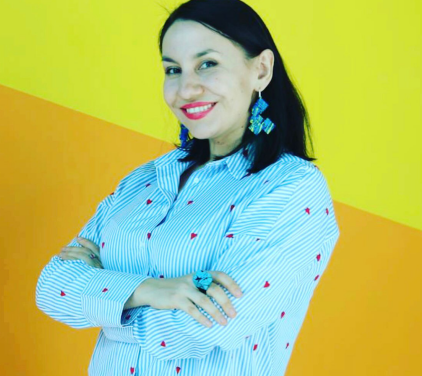 Tatiana Indina
CEO & Founder

- Mission 2 Mars Academy
PhD - Social Psychology
Innovation & Technology Consultant,
Team and Leadership Coach,
Scholar, Author, Mentor
Tatiana Indina is a CEO & Founder of Mission2Mars.Academy. She is an international level business trainer and consultant, who helps global corporations, government organizations, and start-ups to discover and manage innovation, create innovative cultures, build teams, and foster the new generation of innovative leaders.
Tatiana has a successful track record working with startups and executives across different industries - in Silicon Valley and globally. As a mentor, she has advised a number of startups and entrepreneurs in Eastern and Western Europe, Asia, and North America.
Former researcher of Harvard-Berkman Center for Internet and Society, and Fulbright Scholar, Tatiana holds a PhD in Social Psychology, she has written 5 books and over 50 research papers. Her latest book, "CEO 2.0", addresses the problem of developing key competencies for the next generation of leaders.

She believes that innovative leaders are the best engine for change. Her passion is to help build new innovative eco-systems in which entrepreneurs and businesses can grow, succeed, and make the world a better place.