Actions and Detail Panel
Mission Trip to Puerto Rico
Sat, Dec 16, 2017, 7:00 AM – Sat, Dec 23, 2017, 7:00 PM AST
Description
Meet us in Puerto Rico for a Mission Trip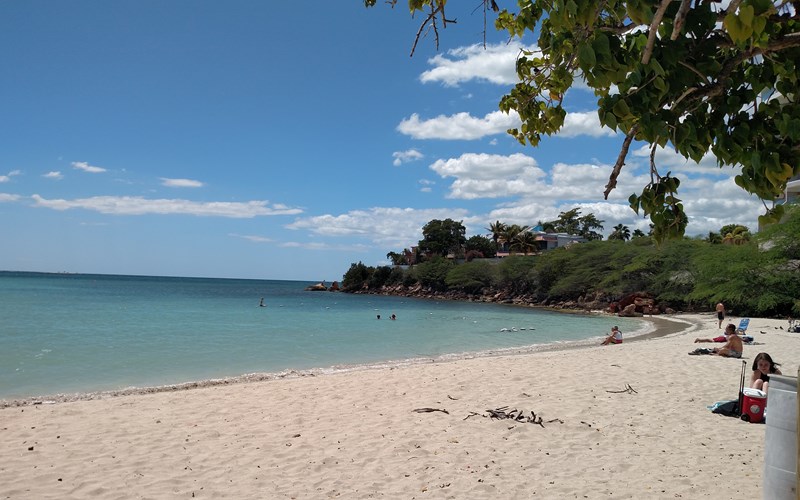 Even though Puerto Rico is a U.S. territory, Puerto Ricans face challenges that many Americans do not. Over 45% of the population live below the poverty line, making it significantly poorer than the poorest U.S. state of Mississippi. Half of the island relies on food stamps. Many homes are headed by females, and of those families, 61% of them live in poverty. Youths grow up deprived of material security as well as a male role model. Only 11% of the population have a college degree, while 62% fail to complete secondary school – the highest dropout rate in the USA. These low education levels are profoundly linked to unemployment, poverty, and crime issues.
When you serve in Puerto Rico with Love in Action Travel, you'll have the chance to serve alongside a group of people who are providing Puerto Ricans every opportunity to rise above the circumstances they were born into. This global experience will grow your faith and expand your understanding of the complexity of poverty.
The trip fee is $799 and covers the cost of lodging, meals, ground transportation in Puerto Rico and administrative fees. Airfare and trip cancellation insurance is not included in the trip fee.
How You'll Serve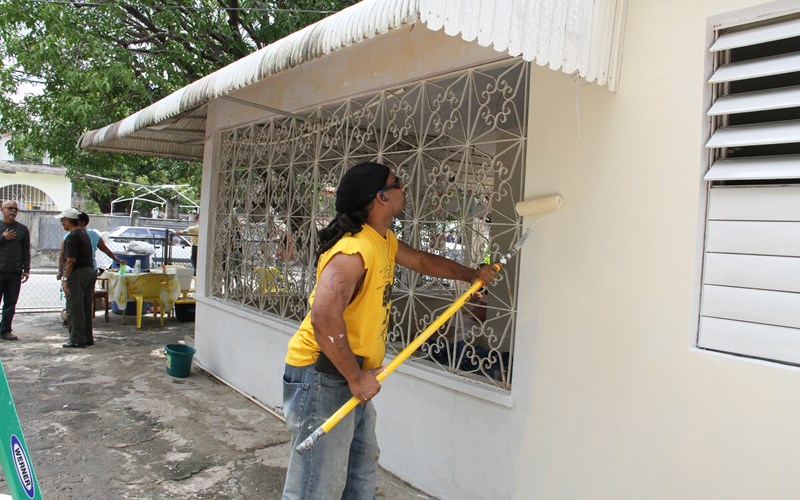 Here are examples of the types of projects you might be involved with:
Scraping and painting a house for an elderly resident

Sealing a leaky roof for someone without financial means to do it

Volunteering in a botanical garden by doing landscape and debris cleanup
Safety
The safety of your group is a top priority for us, as we're sure it is for you. In all the areas we serve, we take extra precautions to make sure you or your group is as safe as possible. Guided by our local, experienced ministry staff partners, we avoid situations that are inherently dangerous. We're also proactive by choosing lodging facilities and transportation that are safe and reliable. We're available to answer further safety questions.
Our Partners
During your week of service, you'll partner with a local church that has established an outstanding ministry. You will serve the local people by supporting the church's vision to change the lives of people from Puerto Rico.
Pricing
The mission trip fees are $799 per person. Payments can be made bi-weekly or monthly.
Payment 1: A non-refundable deposit of $100 per person is required to reserve your space.
Payment 2: Payments are due by and become non-refundable on October 1, 2017 by 5 p.m. CST.
Prices do not include airfare.
*Love in Action Travel, LLC reserves the right to cancel any trip because of inadequate enrollment or legitimate concerns with respect to safety, health, or welfare of participants. If we cancel a trip prior to departure, or if we cancel the trip in progress, you will receive a pro-rated refund based on the number of days not completed. Love in Action Travel, LLC will not be responsible for any refund for non-refundable airline tickets or for any airline tickets purchased by the passenger.
Fees are in U.S. dollars and can be paid by check, money order, or credit card.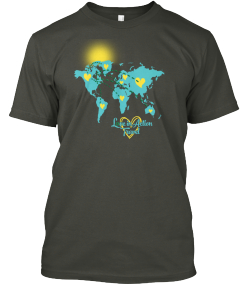 Support Putting #LoveInAction
$21.99
We partnered with Teespring to create some awesome merchandise for this event. Show your support and look good wearing it. Check it out!