Description
Are you seeking a full time or part-time job?
Do you want meaningful work while making a positive impact on the world around you?
Find your mission match at the job fair!
The Pasadena Chamber of Commerce in partnership with Pasadena City College and Leadership Pasadena are hosting a job fair at Creveling Lounge on the campus of PCC. Local organizations such as Union Station, 5 Acres, Options for Learning, Professional Child Development Associates, Inc., Villa Esperanza Services, PasadenaLEARNs, Journey House, Girls on the Run Los Angeles, St. Baldrick's Foundation, AbilityFirst, FVO Solutions, and more are hiring dedicated people like YOU! So print out several copies of your resume, put on a nice shirt and register today to improve your tomorrow.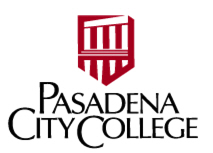 *Parking is available in lot 10 and 11 (for a few dollars) as well as street parking.