Mission Main Street: Why Small Business is Critical to the Growth of Your C...
Description
***PLEASE NOTE, THE LOCATION HAS CHANGED***
MISSION MAIN STREET WILL NOW BE HELD AT LIFESOUTH COMMUNITY BLOOD CENTERS AT 4039 WEST NEWBERRY ROAD, GAINESVILLE, FL 32607.
Please contact United Way of North Central Florida at 352-331-2800 if you have any questions.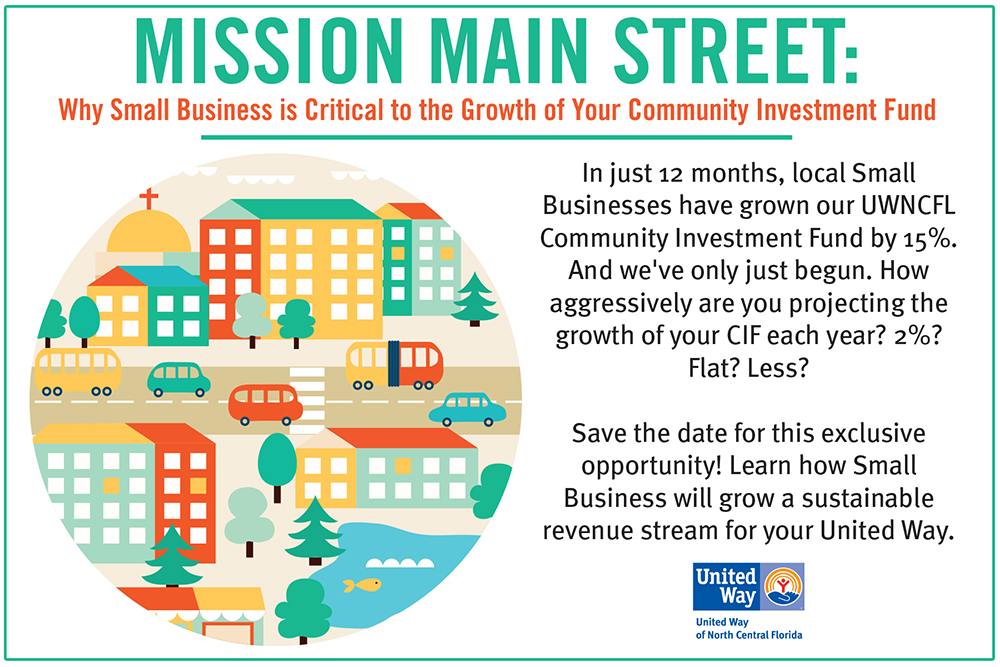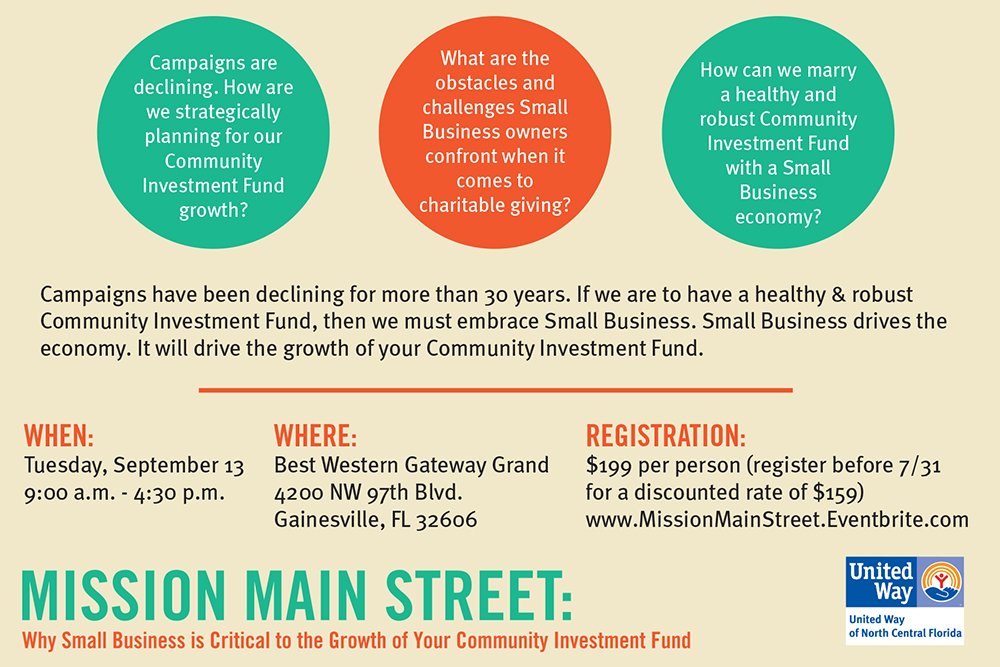 There is a group rate available for rooms at the Best Western Gateway Grand. Book before August 13, 2016 and receive 16% off the normal room rate. Call 1-877-464-2378 and mention "United Way of NCF" when booking.