Description
Join Mission Edge for the San Diego Accelerator + Impact Lab (SAIL) Social Enterprise Speaker Series. Over the next 8 weeks, we will be exploring topics related to starting, structuring and growing a social enterprise. Mission Edge presents "Social Enterprise: Legal Structure & Tax Considerations", the second of the 5-part SAIL Social Enterprise Speaker Series.
Social Enterprise: Legal Structure & Tax Considerations
501(c)(3), B Corp, C Corp… Which legal structure is right for your social enterprise? Join Mission Edge as Jon Schimmer, Partner at Procopio, discusses the pros and cons of different legal structures for social enterprises, as well as tax considerations that all social enterprises should know.
About the Speaker: Jon Schimmer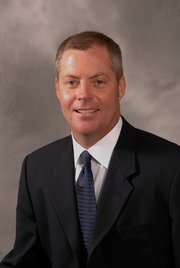 Mr. Schimmer focuses his practice on all areas of international, federal, state and local tax and business matters. Jon also advises individuals with respect to income, estate, and gift tax issues, and represents businesses and individuals in connection with audit and controversy matters before the Internal Revenue Service, Franchise Tax Board, State Board of Equalization and County Assessor Offices. Jon is a former adjunct Professor of Law in the Graduate Tax Program at the University of San Diego School of Law. Jon also serves as pro bono legal counsel for Philanthro Productions and SpecialVillage.com and was former pro bono counsel for the La Jolla Conservancy.
About SAIL:
SAIL, the San Diego Accelerator + Impact Lab is a 10 week experience designed to empower nonprofit organizations and social businesses to develop sustainable revenue-based business models. SAIL is a program of Mission Edge, in collaboration with Impact Without Borders, and sponsored by the San Diego Foundation, Union Bank, and Qualcomm.