Description
Join Mission Edge for the San Diego Accelerator + Impact Lab (SAIL) Social Enterprise Speaker Series. Over the next 8 weeks, we will be exploring topics related to starting, structuring and growing a social enterprise. Mission Edge presents "Perfecting your Social Enterprise Pitch", the third of the 5-part SAIL Social Enterprise Speaker Series.
SAIL Speaker Series: Perfecting your Social Enterprise Pitch
We all know that delivering the perfect pitch is much easier said than done. Join Mission Edge as Betsy Densmore and Jan Cohen with Academies for Social Entrepreneurship share the anatomy of the perfect pitch and impart their combined expertise in social enterprise, pitch preparation, and investor engagement. You'll walk away with actionable tips, stellar examples, and an improved approach to your presentation.
About the Speakers:
Betsy Densmore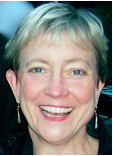 Betsy Densmore has a long career of providing leadership and developing leadership in others.
Currently, she is President of the Academies for Social Entrepreneurship (ASE), an educational
organization dedicated to linking the passion of social purpose with sustainable business practices and
principles. ASE programs provide training, peer learning, mentoring and seed capital funding guidance
for social entrepreneurs. She has worked with hundreds of not-for- profit organizations, catalyzing
millions of dollars in new revenue for innovative charitable ventures.
Jan Cohen
Janet S. Cohen, Lead Social Enterprise Trainer, Consultant & Coach, has been working with not-for-profit organizations for more than 20 years. Her focus is customized training and consulting services for not-for-profit organizations seeking assistance in diversifying revenue, increasing earned income, marketing planning, and strategic planning processes. Ms. Cohen also serves in Interim Executive Director positions in organizations with an earned income focus during periods of leadership transition. Ms. Cohen was the Director of New Business Ventures at HOPE Services for 3 years, an affiliate consultant with CompassPoint Nonprofit Services in the Bay Area for 6 years, Director of Business Development Services and Sr. Consultant with the National Center for Social Entrepreneurs for 5 years, and Chief Executive Officer of Project HIRED, a not-for-profit employment service serving individuals with disabilities, for 10 years. A long time resident of the Bay Area, she has served on the Boards of numerous local and national not-for-profit organizations.
About SAIL:
SAIL, the San Diego Accelerator + Impact Lab is a 10 week experience designed to empower nonprofit organizations and social businesses to develop sustainable revenue-based business models. SAIL is a program of Mission Edge, in collaboration with Impact Without Borders, and sponsored by the San Diego Foundation, Union Bank, and Qualcomm.