Description
Join Mission Edge for the launch of the San Diego Accelerator + Impact Lab (SAIL) Social Enterprise Speaker Series.
Becoming a Social Enterprise: Changing Culture, Attitude and Actions
Social enterprises create value by enhancing economic sustainability, diversifying funding streams, and leveraging capital to foster innovation and scale. Join us as Torrie Dunlap, CEO of KIT (Kids Included Together), shares the story of KIT's journey in transitioning from a traditional non-profit organization to a social enterprise, and what that entails for shifting an organization's culture, attitudes, and actions.

About the Speaker: Torrie Dunlap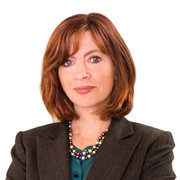 In 1998, Torrie Dunlap found her life's purpose when she taught a theater class for children that included a boy with down syndrome. This is also how she came to know the work of Kids Included Together, a nonprofit where she started as a volunteer and today is the Chief Executive Officer. Kids Included Together (KIT) works all around the globe to teach people and organizations how to include children with disabilities. Torrie has delivered keynotes and trainings on inclusion and participated in panel discussions around the United States and in Canada and Europe, including addressing the United Nations on World Down Syndrome Day in 2016. In addition to her speaking engagements, she has been published in textbooks, professional journals, and trade magazines. Her TEDx Talk "Isn't it a Pity? The Real Problem with Special Needs" has over a quarter of a million views on YouTube. Torrie is a Certified Professional in Learning and Performance and in 2013 was selected as a Social Innovation Fellow at Stanford's Graduate School of Business. Follow her on Twitter @torriedunlap.
About SAIL
SAIL, the San Diego Accelerator + Impact Lab is a 10 week experience designed to empower nonprofit organizations and social businesses to develop sustainable revenue-based business models. SAIL is a program of Mission Edge, in collaboration with Impact Without Borders, and sponsored by the San Diego Foundation, Union Bank, and Qualcomm.