Mission Discovery @ Stamford American International School, Singapore
About this Event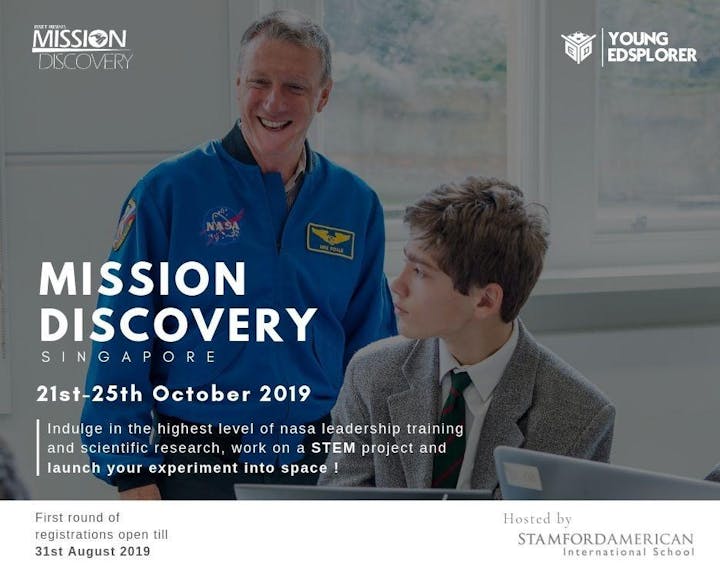 WHY SHOULD YOU REGISTER?
Learn from a NASA astronaut, NASA leaders, and expert scientists to launch your ideas into space!
Enhance your CV by getting recommendations from the most elite personnel from SPACE & STEM industry. 
In teams, design an experiment to be conducted in space.
The overall winning team's experiment, as judged by the NASA panel, will be launched to the International Space Station and conducted by astronauts on board!
This is a full immersion in Space and STEAM – with plenty of hands-on activities.
Develop leadership, teamwork and public speaking skills.
Learn about a range of exciting Space and Science career paths.
Lead efficiently and follow effectively.
Get certifications - Mission Completion, Team Challenges, Runners up and Winners.
With the help from mentors, students will finish the week by presenting their idea to the NASA judging panel and one experiment will be selected and launched to the International Space Station.
THE FUTURE OF STEM STARTS WITH YOU!