Mission Critical: Crisis Communications and Reputation Management for Nonpr...
Description
Maybe your organization was just mentioned by the media in a highly negative way and the article is going viral. Or maybe you're receiving repeated a one-star ratings on Facebook and your boss wants to know what can be done about it.
How do you respond in the moment? Is better to say nothing at all? If you've encountered these scenarios - or might in the future - then this is the session for you!
Join C1 Revolution founder Ximena N. Larkin for an enlightening conversation on crisis communications and reputation management that will give you concrete tools on how to get out ahead of these situations, or deal with them in the heat of the moment. The session will have a special emphasis on the use of online and digital tools.
· Dealing with negative press with regards to delivery of mission, whether it's your organization or another nonprofit in the same field
· Responding to negative online reviews, as well as critical posts by staff, clients, or volunteers, current or former
· Conveying urgency around your organization's mission during times of crisis, without causing supporters to be concerned
A list will be given to security in the lobby, so be sure to RSVP here and bring your ID.
We hope to see you there!
Speaker Bio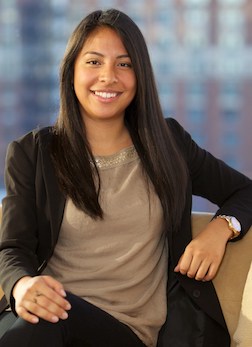 Ximena N. Larkin is the founder of C1 Revolution. The communication team specializes in brand reputation and management. Client work includes Portillo's, Four Seasons Mexico City, Bank of America 2017 Chicago Marathon, Flowers for Dreams and more.
Prior to starting C1, Larkin worked on comms teams, with an emphasis in risk and crisis communication, for Walgreens, DePaul University, MLB's Chicago White Sox and iHeart Media. Her expertise was featured in the textbook "Managing Online Reputation: How to Protect Your Company on Social Media."
When not working with clients on their communication strategy, Larkin produces #theRevolutionaries, a 22-part interview series distributed by Entrepreneur, and writes. Her published bylines include Forbes, Business Insider, Chicago Sun-Times, Entrepreneur, Refinery29, PR News and more. For more information visit ximenalarkin.com.