Missing Secrets of Using Linkedin With CRM For Improved Sales
Description
Bacon and eggs. Great combination. Ham and pineapple. Great combination. Rainy day and a movie. That too. Today, a new duo joins the fray: LinkedIn and CRM Tools.
LinkedIn is a powerful tool that helps marketers to target, understand, and engage with leads and prospects. From company news to lead search and InMail, It's a goldmine of useful tools for a sales rep. But if it lives separately from your CRM, its powers remain in a silo. For every record you pull up in your CRM, you have to open a tab (or two) to track down that lead or account in LinkedIn. And, as we all know, tabs are the death of productivity.
With today's change, the best features of LinkedIn (Sales Navigator) live directly inside of contact and company records in many CRM, including HubSpot CRM. No new tabs, no hassle, no time wasted.
At this Brisbane HUG will be looking how to use the functionality you know and love from LinkedIn, nestled right into your CRM tools to track down related leads, mutual connections, common interests, and more.
Come and enjoy mouthwatering gourmet pizza and drinks while networking with marketing professionals and entrepreneurs at the Pineapple Hotel, Kangaroo Point, near the Brisbane CBD. At this HUG, we've arranged local experts to share their thoughts on the latest trends for Linkedin and CRM sale automation for improved sales.
Our guest speakers are:
Presentation: How to use LinkedIn as a Lead Generation Tool
You will discover :
The 5 Steps to a Steady Flow of Leads

The Top 7 Mistakes People Make

Example of a Successful Campaign
Bonnie Power - www.bonniepower.com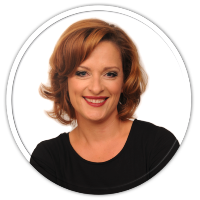 Bonnie Power is a LinkedIn expert who is highly sought after as a LinkedIn marketing strategist, speaker, and trainer. Internationally known for uniquely bridging business strategy with personal branding and LinkedIn Marketing initiatives, she positions her clients as credible, likeable experts in their industry so they attract a steady stream of new leads and clients.
Since 2007, her team have transformed the online presence of over 7000 executives, thought leaders and business owners. Bonnie has certifications and specialist knowledge in LinkedIn, digital marketing, online business management and personal branding. Bonnie presents nationally as a keynote speaker, and on radio, podcasts and webinars for online business communities and industry associations.
Presentation: Sales Has Changed
You will discover :
Defining the modern buyer

New method of selling to the modern buyer

Tools for selling to the modern buyer
Peter Preston - LocalTag.com.au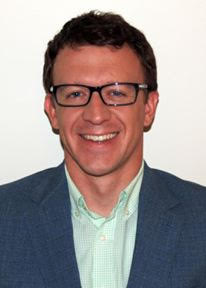 Pete Preston from New Jersey (the nice part) is a inbound marketing advisor with a nack for understanding what needs to be done to accomplish great success. With journalist & marketer by training, loves staying at the cutting edge of marketing technology and watching light bulbs go off over peoples' heads as their marketing becomes systematic. His passions is travel, talking shop and spending time with his kids at the beach, playground or the back yard.
Don't Miss Out RSVP Now
Who is this event for?
Marketing professionals, entrepreneurs, business owners, marketing managers, and anybody interested in learning more about improving marketing efficiencies, sales growth, increase web traffic, and competing in the digital economy.

We are grateful to our sponsors, HubSpot, who are providing the food for the night and your first drink for free. Plus there will be a lucky door prize, so remember to bring along plenty of business cards.
So come and join us at one of Queensland's most famous hotels, just minutes from the Brisbane CBD and the Gabba at Kangaroo Point. Parking is free and there's plenty of street parking available.
The event location is
Pineapple Hotel
706 Main Street
Kangaroo Point Qld 4169

Agenda
5:30pm - Networking - Bring plenty of business cards (food & drink provided by our sponsor)
6:00pm - Welcome
6:10pm - How to use LinkedIn as a Lead Generation Tool - Bonnie Power
6:45pm - Sales Has Changes - Peter Preston
7:45pm - Stay and continue networking and chat more about inbound marketing :)
FAQs

What are my parking options?
There's plenty of free street parking around the event and it's only minutes from the CBD at Kangaroo Point.
What can/can't I bring to the event?
Bring business cards for networking. Networking plays a big role in HUG meetups, and you don't want to be that inbound marketer who forgets their business cards. Get them ready!
Bring an open mind for learning and sharing. Sitting in the back of the room with your mouth shut the entire meetup is not helpful for anyone. Do yourself a favour and participate. We promise you won't regret it!
How can I contact the organizer?
You can contact Brisbane HUG Leader on 0414 727 880