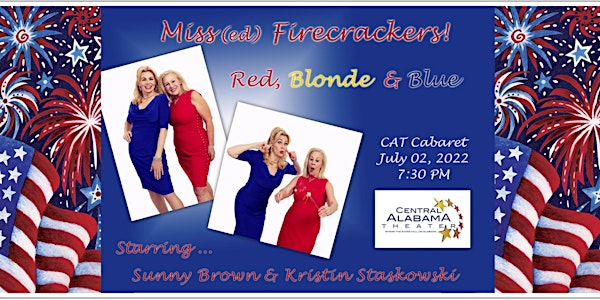 Miss(ed) Firecrackers with Sunny Brown & Kristin Staskowski at CAT CABARET
Location
CENTRAL ALABAMA THEATER at Steeple Arts
36 Church Street
Mountain Brook, AL 35213
An evening with the AMAZING ...Sunny & Kristin! RED, Blonde & Blue!!" It couldn't be HOTTER!
About this event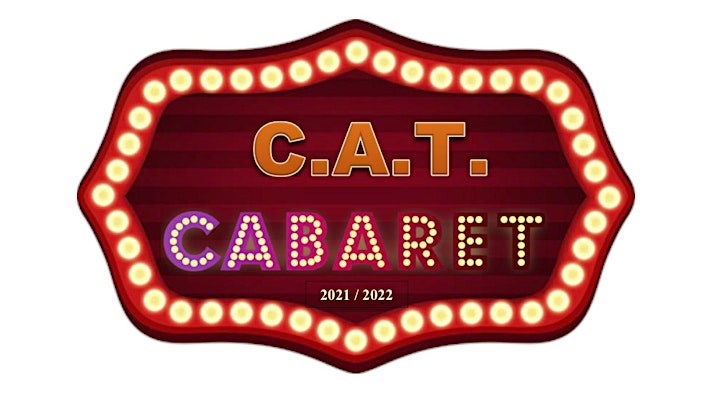 On July 2, 2022, Central Alabama Theater is very proud to bring Birmingham's own - Sunny Brown & Kristin Staskowski together at C.A.T. CABARET 2022!
These two powerhouse entertainers will have you laughing your SPARKLERS off with comedy and songs! Don't miss ...
MISS(ed) FIRECRACKERS on JULY 2nd, 2022!
CAT Cabaret 2022 is a cool & cozy cabaret concert… where the audience can enjoy a drink along with some of their favorite performers! These amazing singers will serenade us with their favorite songs in an intimate listening room with perfect sound and sight lines.  
Modeled after today's wildly popular cabarets of New York City, like 54 Below and The Metropolitan Room, CAT CABARET is a place to unwind and celebrate the music that is timeless and sophisticated. CAT CABARET aims to be the hangout for Birmingham's Broadway babies & the fans who love them.