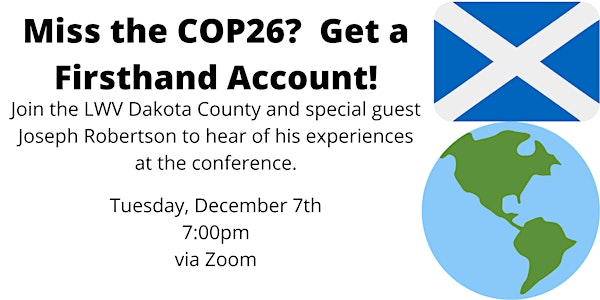 Miss the COP26? Get a Firsthand Account!
Special guest Joseph Robertson will speak on his experiences at the climate talks in Glasgow, the COP26.
About this event
Speaker will be Joseph Robertson, who is the Executive Director at Citizens' Climate International. CCI is a non-partisan, non-profit organization working to build political will for a livable climate future, through citizen participation and people-centered policies. Joe attended the COP26 conference in Glasgow, Scotland, and will be speaking about his experiences there.