Description
WHOmentors.com, Inc. is a 501(c)(3) exempt organization and owns the skihlz™ brand.
Apply today for the Miss skihlz™ Fitness (8 Minutes Workout Video/Mobile App Model Search).
The iOS and Android mobile app offers a step-by-step guide to 8-minutes workouts, breaks for 10-seconds, offers access to video tutorials of the exercises, as well as a 30-second timer, and audio cues to assist a user get the most out of their eight (8) minutes work.

https://well.blogs.nytimes.com/2013/05/09/the-scientific-7-minute-workout
An illustrator will re-create the 12 poses below using your likeness.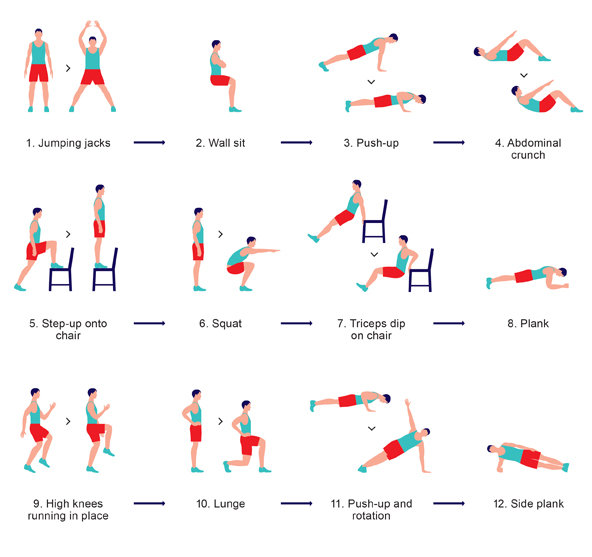 To apply, re-create all twelve (12) of the the excercises in a short video, less than 10 minutes, after you introduce yourself and indicate you are applying to be Miss skihlz™ Fitness Model. Be sure to announce the exercise you are doing and show how to do the exercise properly and then do the exercise for 30 seconds. Take a 10 second break between each exercise. The title should be Miss skihlz™ Fitness Model Search Entry.
Please do not wear any logoed sports gear, including your shoes, or use an editor or tape to blur out any logos.
Send the link to rauhmel@whomentors.com and promote your submission to your own network of friends, family, and community. To be eligible for consideration, your video must have at least 1,000 views and/or 100 likes and you must be able to raise at least $250 for shoes for kids using http://paypal.me/anyamount or http://support.whomentors.com

Be sure to disable comments. This program is open to teen girls, too, provided each candidate has a parent's or guardian's permission to make the video.
All entries are your property without compensation however you must agree to permit WHOmentors.com, Inc. to use and/or promote the videos through perpetuity.
The finalist will be selected as a volunteer (California Labor Code 1720.4(a)(1)) to participate in an official video shoot to reproduce the twelve (12) exercises in HD/4000K format and/or 360 degree format. The finalist's name will be included on the iOS and Android app and it will contain links to each exercise. The finalist may be featured in an full page ad in a national magazine.
Candidates not selected as a finalist will be asked to participate with the 501(c)(3) as volunteers in other ways. In illustration, the funds will be used to pay for a trip to Las Vegas to attend WSA SHOW, http://www.ubmfashion.com/shows/wsamagic, August 14-16, 2017, to source shoes for the http://www.skihlz.com brand.
See example: https://www.youtube.com/watch?v=WL2XvPJRmjo
Entries are accepted daily by sending the link to your video to Rauhmel@WHOmentors.com until 11:59PM on March 31, 2017. The finalist will be announced on April 3, 2017 and the apps will be released on or before April 30, 2017.
SMS text 415-373-6767 with any specific questions.
After you register, you will be invited to a FAQ/drop-in sesson at your convenience, Monday through Friday, for at least 15 to 30 minutes at 1400 Mission or 101 Post Street in San Francisco. You are not required to attend an orientation to apply for consideration for the Miss skihlz™ Fitness Video/App Model Search
Date and Time
Location
SMS text 415-373-6767 to confirm RSVP (do not show up unannounced)
101A Clay Street
San Francisco, CA 94111