Miss Kopp Investigates Book Launch Party
About this event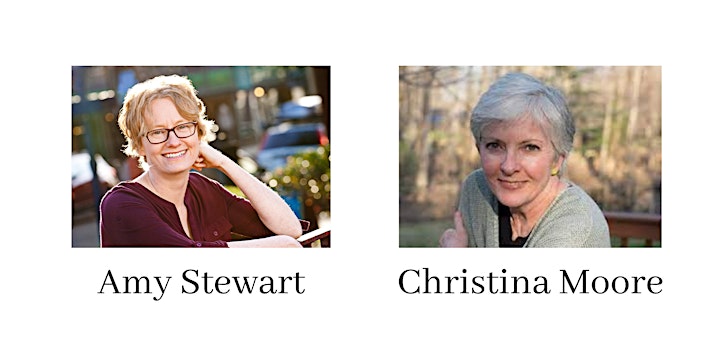 Join Amy Stewart and her amazing audiobook narrator, Christina Moore, for a free, live event celebrating the publication of Miss Kopp Investigates, the seventh book in the Kopp Sisters series.
Christina Moore has won high praise for her lively and nuanced narration of the Kopp Sisters novels. At this one-of-a-kind event, she'll give us a reading and demonstrate her wonderful interpretation of the characters' voices. It's also your chance to ask a professional audiobook narrator anything you've been wanting to know about this fascinating profession.
About Miss Kopp Investigates:
Life after the war takes an unexpected turn for the Kopp sisters, but soon enough, they are putting their unique detective skills to use in new and daring ways.
Winter 1919: Norma is summoned home from France, Constance is called back from Washington, and Fleurette puts her own plans on hold as the sisters rally around their recently widowed sister-in-law and her children. How are four women going to support themselves?
A chance encounter offers Fleurette a solution: clandestine legal work for a former colleague of Constance's. She becomes a "professional co-respondent," posing as the "other woman" in divorce cases so that photographs can be entered as evidence to procure a divorce. While her late-night assignments are both exciting and lucrative, they put her on a collision course with her own family, who would never approve of such disreputable work. One client's suspicious behavior leads Fleurette to uncover a much larger crime, putting her in the unlikely position of amateur detective.
In Miss Kopp Investigates, Amy Stewart once again brilliantly captures the women of this era—their ambitions for the future as well as the ties that bind—at the start of a promising new decade.