Actions and Detail Panel
Miss Grace Shawl Class- Wednesday Evenings
Wed, January 4, 2017, 5:30 PM – 9:00 PM CST
Description
FULL PRICING & PAYMENT DETAILS BELOW

Class Dates:
Wednesdays
1/4/2017 5:30pm - 9pm
1/25/2017 6pm - 8pm
2/8/2017 6pm - 8pm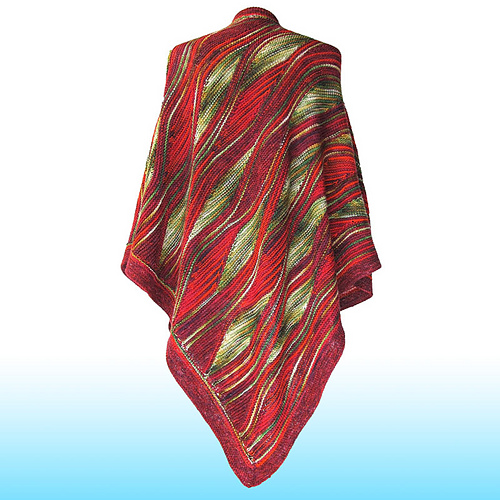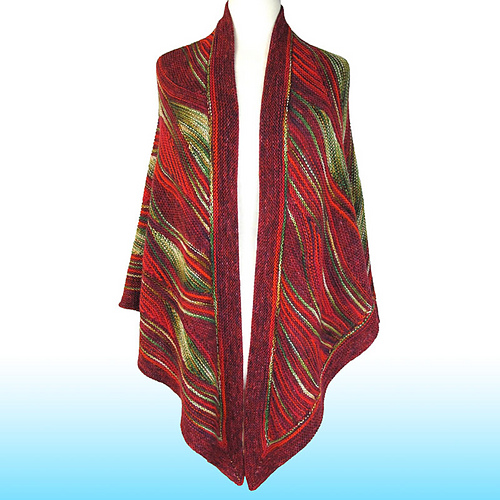 The Miss Grace Knitting Kit from SKEINO introduces a wonderful technique called TAPESTRY KNITTING. The kit contains 4 skeins of our SOPHIA yarn from our popular ITALIAN LADIES series. It is a 2-ply Superwash yarn, 100% Extra Fine Merino 19.5 micron.
KIT NOT SUPPLIED WITH CLASS, YOU MUST PURCHASE ON YOUR OWN
In this Kit you will find a total of 4 skeins: 2 skeins in a base color, 1 skein in color one and one skein in color two. Each of these skeins has 394 yards for a total of 1580 yards. As always with SKEINO's knitting kits, a color-printed pattern is included.
You will love knitting with this SOPHIA YARN imported from Italy and hand­ painted by SKEINO. All color combinations are carefully selected to create 12 different shades of this gorgeous shawl.
Each Miss Grace colorway is dedicated to a real person: an existing Miss Grace. The yarn has a great memory and feels like cotton. The shawl is machine washable. Miss Grace Shawl knits up best with long circular needles.
Have a look at our Accessories section, we offer great needles for this kit at a value price.
Important note: The pattern is formatted in US-tabloid. It will print best in that size.
Customer Greta Henderson created this support chart in case you have trouble with the graphic chart:
View the video of the finished product.
You can find the KAL group for Miss Grace here.
HAPPY KNITTING! :D
Homework to be done before class:
Gauge swatch finished, matching gauge as required per knitting directions below.
Remember to change needle size until you match gauge given on pattern.
Please bring all required materials, including the pattern.
Gauge
21.8 stitches = 4 inches
Needle size
US 4 - 3.5 mm
Yardage
1580 yards (1445 m)
This pattern is
available for free.
Payment Info
$60 non-refundable, make-up classes $10

While the Registration is 'Free', the cost of the class needs to be paid in full by the class start date.
It's important to me that my customers have choices in payment options. To offer you the most options I will have you pay in one of three ways:
cash, check, or Paypal accepted by clicking here;
Send payment using Goods and Services to firebrunetteknits@gmail.com
Paypal accepts major credit cards, payment through bank account, and using existing Paypal balance.
You do not have to have a Paypal account to pay, there is a guest checkout feature.
Minimum number of 3 students required for class to take place. If less than 3 are registered 24 hours prior to event your class fee will be fully refunded to you either by cash, Paypal, or if you wish, class credit to be put towards another class at Firebrunette Knits.
Grab some friends & get knittin'!