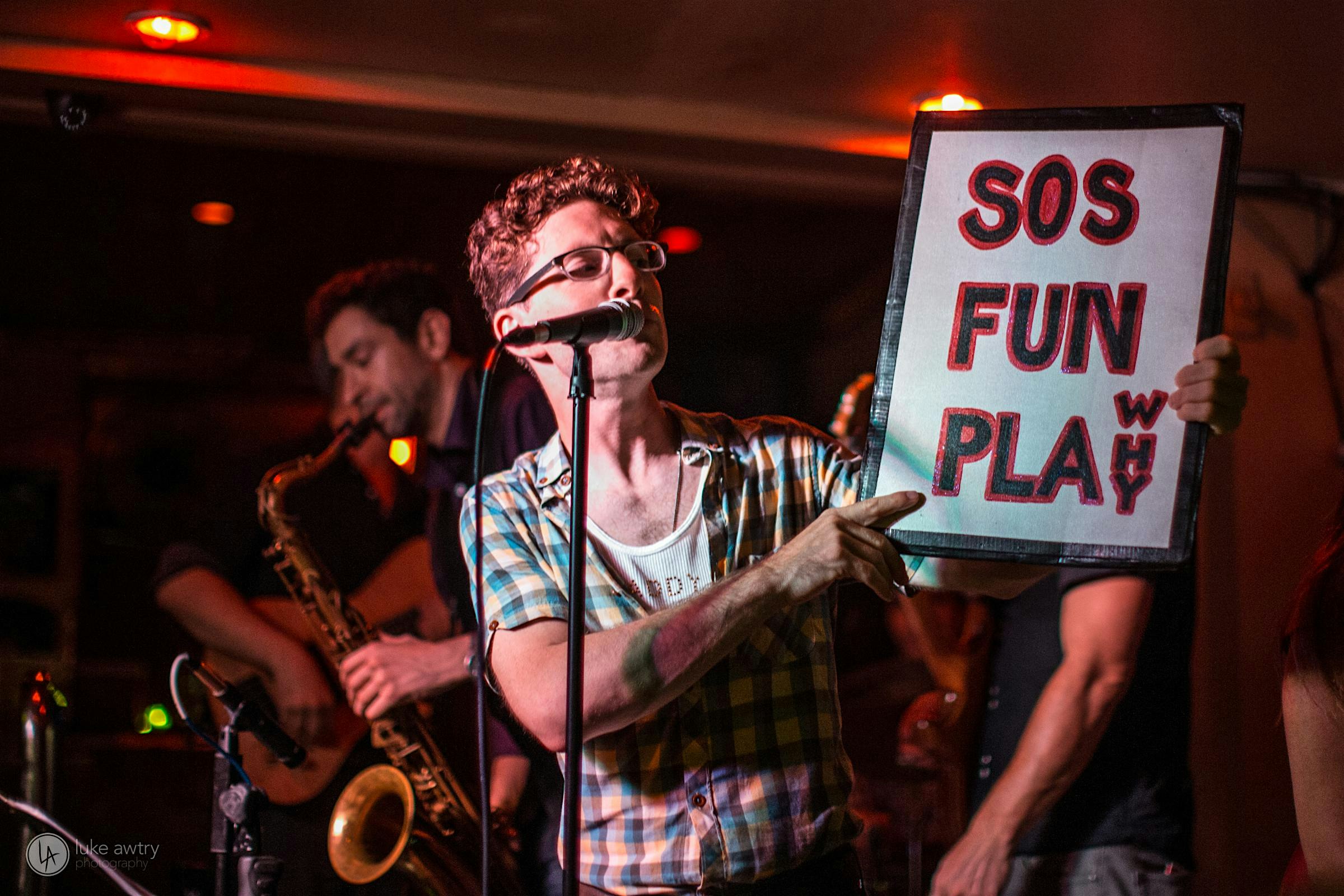 About this Event
Miss Fairchild
"Imagine if Prince (from the Beautiful Experience era) and JT (minus the *nsyncers) hooked up to make an album. It would have mad sassy, make-you-wanna-pour-milk-all-over-your -body kind of consequences...Miss Fairchild is creamy and smooth like the milkshake you never want to stop sucking on." - The Boston Phoenix
Boston's R&B ensemble Miss Fairchild is joyfully committed to The Show; spectacle, musicianship, awe and entertainment. Performing in the grand tradition of the Motown/Stax innovators of the 60's, and the glittery Pop-Funk icons of each succeeding decade, MF exists amongst a new tier of R&B showmanship. Channeling both the urban ferocity of The Dap Kings as well as the slick live acts of Justin Timberlake and Bruno Mars, they tilt their fedoras to the past, while dancing in tandem with the contemporary.
At the heart of any great show band is a charismatic frontman. Travis Richard (or "Daddy Wrall") leads Miss Fairchild with soulful voice and energetic step; a tribute to his tireless heroes, Prince and Michael Jackson. Growing up as the preacher's son in a small town, Richard discovered a yearning to command the stage. Now playing sold-out shows backed by an incredible rhythm section and smooth funk sax, Richard and his band embody a fully-realized childhood dream, howling and wailing their songs in a voice that's familiar, yet entirely their own.
On their much-anticipated new single Miss Fairchild suggests that anyone can be the "Life of The Party". With shimmery 80's synth-stabs and heartfelt DeBarge-inspired vocal hooks, this ultra-funky cut will be the soundtrack for you to turn on the lights, step out of your corner, and be your best self ("You're a pearl, your oyster is the world"). Hear "Life of The Party" now via Bandcamp (missfairchild.bandcamp.com), and in Dec. '17 on your streaming and downloading platform of preference.
Gina Alibrio
A New Hampshire native and graduate of Emerson College, Gina Alibrio
has been performing regularly in the New England music scene for over a
decade.  She has been a lead and back-up vocalist in several collectives
including The Amorphous Band, The Jackleg Preachers, Richard James &
the Namechangers, and John Powhida & the International Airport (the
2011 WBCN Rock N' Roll Rumble Champions.)  She spent two years in
Seattle , Washington; working with Producer Gwen Jones of Allikat
records, and formed the band Acadia Slideshow with West Coast singer-
songwriter Justin Froese.  She has recently relocated to Portland, Maine
where she teaches voice at the Midcoast School of Music. She currently
fronts the Portland funk supergroup The Red Eye Flight Crew featuring
members of the bands Model Airplane, Sister Sparrow and the Dirty Birds,
Rustic Overtones, and Jaw Gems.