Description
Ladies and Gentlemen
This is an opportunity to Experience Africa in America. Yes Indeed, It is Wakanda All Over Again.
Mama Africa is calling once more, let us rise and celebrate the Rich African Cultural Heritage. Join the dynamic, intelligent, beautiful young leaders who will be gracing the stage for the Crown this year.
Who Will Be Your Next Miss Africa USA?
Be there and be part of a beautiful experience.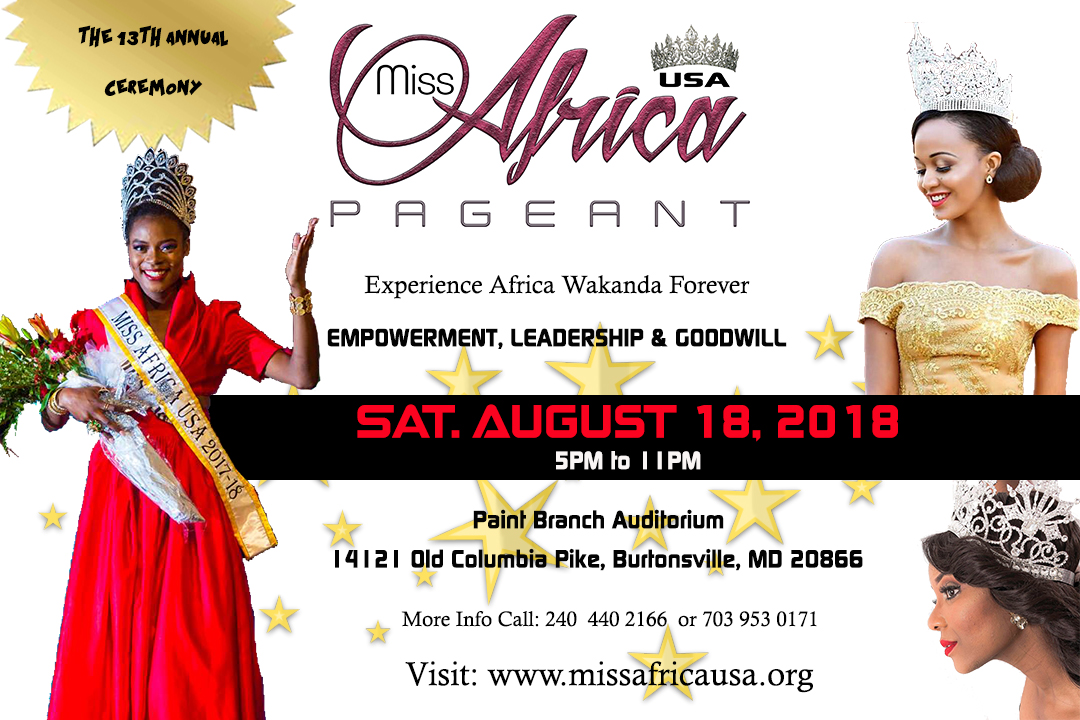 ONE NIGHT IN AFRICA, RIGHT HERE IN AMERICA.
Mama Africa is calling!!
Dress Code Is African Glamor or Formal.