Description

Miso & Fermentation with Kirsten and Christopher Shockey
Presentated by The Trustees
Come discover this ancient fermented (and very tasty) superfood with Kirsten and Christopher Shockey, authors of the best-selling "Fermented Vegetables and Fiery Ferments." You may only know this flavor-packed paste from the soup that you see on menus in Japanese restaurants, but there is so much more to miso! In this workshop you will learn why miso is so incredible—from mind-boggling health benefits to amazing flavor.
Come to this demo to see Kirsten and Christopher conduct a live demo of how to make miso from scratch, with plenty of time to ask any questions you might have throughout the process! Attendees will be able to purchase a signed copy of the book.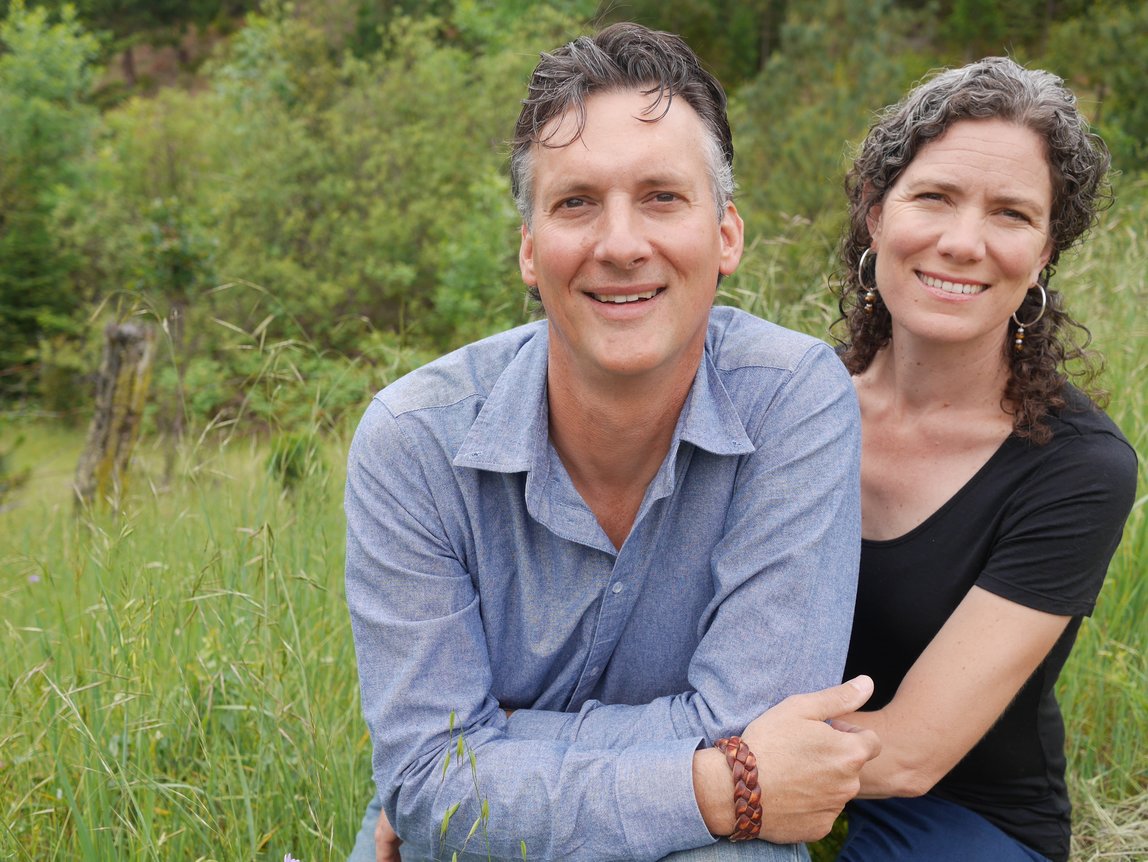 About Kirsten K. Shockey and Christopher Shockey
Kirsten K. Shockey and Christopher Shockey are the coauthors of the best-selling Fermented Vegetables and Fiery Ferments. They began fermenting foods 20 years ago, which led to the start of their former organic food company. They teach fermentation arts around the world and at workshops on their homestead in southern Oregon.
Best-selling fermentation authors Kirsten and Christopher Shockey explore a whole new realm of probiotic superfoods with their latest book, Miso, Tempeh, Natto & Other Tasty Ferments: A Step-by-Step Guide to Fermenting Grains and Beans for Umami and Health. This in-depth handbook offers accessible, step-by-step techniques for fermenting beans and grains in the home kitchen. The Shockeys expand beyond the basic components of traditionally Asian protein-rich ferments to include not only soybeans and wheat, but also chickpeas, black-eyed peas, lentils, barley, sorghum, millet, quinoa, and oats.
Once the ferments are mastered, there are more than 50 additional recipes for using them in condiments, dishes, and desserts including natto polenta, Thai marinated tempeh, and chocolate miso babka. For enthusiasts enthralled by the flavor possibilities and the health benefits of fermenting, this book opens up a new world of possibilities.
To learn more, visit http://ferment.works/.
About The Trustees of Reservations and The KITCHEN
As one of the largest owners of agricultural land and the premier steward of the cultural and natural landscape of Massachusetts, The Trustees extends its leadership to transform the local food system by connecting residents and visitors back to the land and sharing the Commonwealth's collective agrarian heritage through innovative retail and educational experiences at the Boston Public Market in the heart of downtown Boston.
The KITCHEN is a community gathering place, managed by The Trustees, that is restoring the craft of seasonal cooking in Massachusetts, New England, and beyond through hands-on classes and educational experiences that celebrate the farmers and artisans of this region. Partnered with the Boston Public Market, The KITCHEN embraces a whole-food approach to eating and promotes cooking as an essential cornerstone of a sustainable food system.
Join The Trustees and receive 20%-50% off all classes, workshops, and events at The KITCHEN and all Trustees properties.
Program Refunds/Cancellations: In the event that a program is cancelled due to severe weather, low enrollment, or other circumstances, we will notify you as soon as possible by email and issue you a full refund within 14 days of the cancellation. If you cannot attend a program as planned, contact kitcheninfo@thetrustees.org at least 7 days prior to the start of the program to receive a full refund. Refunds will not be granted for registration cancellations placed fewer than 7 days before the start of the program. There are no refunds for missed classes. The KITCHEN reserves the right to change program locations, schedules, or instructors when necessary.