Description
"With Flowers, and with Women, With Absinthe, and with this Fire, We can divert ourselves a while, Act out our part in some drama."-Charles Cros, 1842-1888
Mein Damen und Herren! Mesdames et Messieurs! Ladies... and Gentlemen! Join us for a festive night of lovely frivolity as we celebrate the bohemian era of Oscar Wilde on a winter parisian holiday. Wilde Women will feature the lady sensation Trixxie Carr, the naughty drag of Johnny Rockitt and Rita Dambook, seductive arialists and titillating ballerinas, a bawdy string quartet and so much more!
Kat Robichaud proudly presents Wilde Women: A Bawdy Holiday Affair– a night of decadence, bawdiness, and damsels (not) in distress. Come experience the fantastical variety show everyone is talking about!
Featuring Kat Robichaud and The Darling Misfits as your hosts! Robichaud (who was a top 10 finalist on The Voice) has incredible vocals that effortlessly balance everything from razor wit to raw emotion, and the Darling Misfits completely nail the nuances of bombastic, arena-sized rock n' roll that would make Queen proud.
Kat Robichaud as your misfit emcee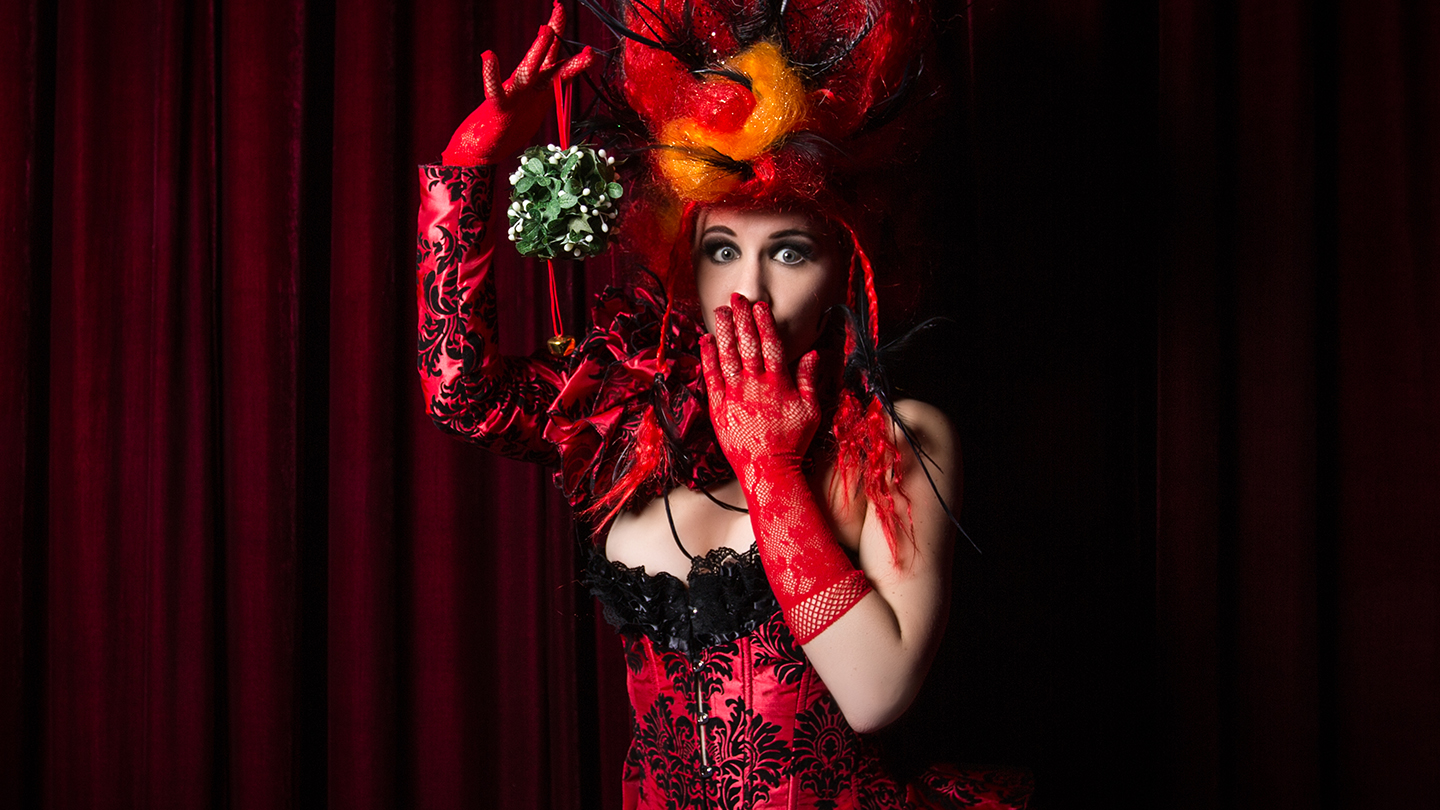 Our beautiful creatures of the underworld are set to dazzle you!
Our Stunning Cast:
Trixxie Carr as Salome
Courtney Courtney as The Green Fairy
Shaina K. Evoniuk and her saucy string quartet
Aerialist Nina Sawant
Lynx, Vaudeville Delight
Rita Dambook and Johnny Rockitt, a saucy bourgeoisie duo
Kat Robichaud and The Darling Misfits
***********************************
Here's what people are saying about us!
"Kat's productions are always fun and moving, with a very high bar set in regards to the music. Simply spectacular."- Patric Carver, The Bay Bridged
http://www.dailycal.org/2016/10/20/bloody-misfit-cabaret-brings-chilling-thrills-great-star-theater/

http://thebaybridged.com/2016/10/11/review-photos-bloody-misfit-cabaret-great-star-theater/
http://sfist.com/2016/07/15/misfit_cabaret_fits_nightclub_diva.php
http://diaryofasmartchick.com/2016/07/whimsea-and-kat-robichauds-misfit-cabaret-album-on-kickstarter/