Event Information
Location
40 Watt Club
285 West Washington St
Athens, GA 30601
About this Event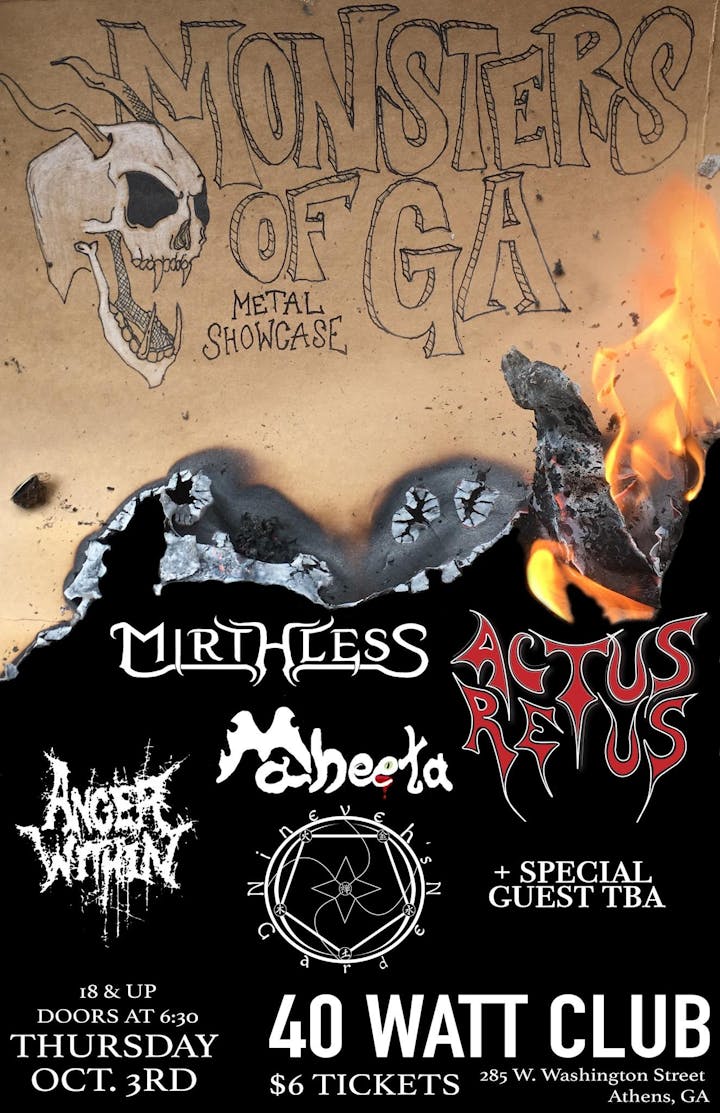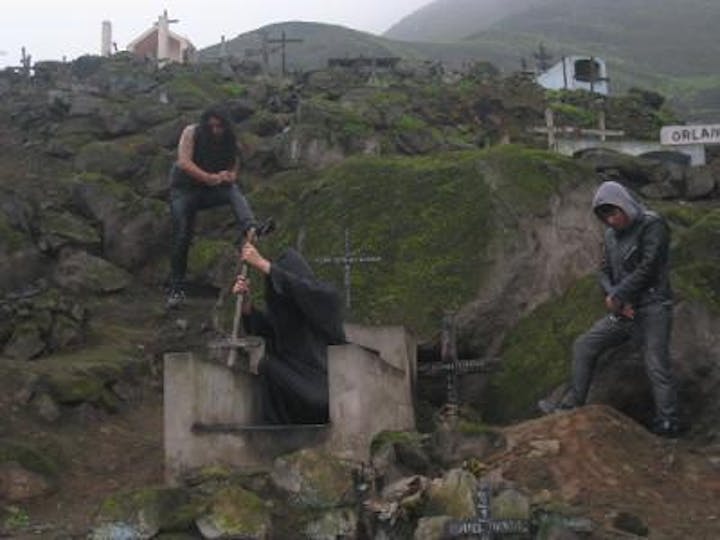 Mirthless
Mirthless is a Lawrenceville-based progressive extreme metal band formed in 2015 by guitarist Yousef Jeddi and drummer Matthew Carmichael, completing the lineup two years later with the addition of vocalist Eli Roberson and bassist Evan Gravitt. Mirthless showcase their virtuosity by combining melody with dissonance to create an atmosphere that is chaotic, yet somber. Their upcoming sophomore effort, Reaped upon Reflection, further punctuates their unique take on modern metal with dynamic vocals and technical instrumentals that still maintain an element of memorability, making it an album that is accessible to all fans of metal, old and new.
Actus Reus
Actus Reus are an American metalcore band from Atlanta, Georgia. Actus Reus is a latin term, meaning "the guilty act" or "the physical portion of committing a crime" which exemplifies how the band comes at you with their live shows. Physically moving and dangerous, but at the same time very fun. Actus released their debut EP entitled 'Vengeance' on April 20th, 2019 with Moonsun Recordings. Vengeance's 4 songs span through multiple sub genres of metal and has a modern metalcore sound of Parkway Drive mixed with the classic metalcore of Killswitch Engage, the thrash sound of Lamb of God, and the groove of Machine Head. The EP grabbed attention from metal heads all over the southeast and even the world. Actus Reus is continuing to play shows across Georgia and soon the rest of the Southeast, while working on recording songs for their full length album 'Mens Rea' due out in 2020.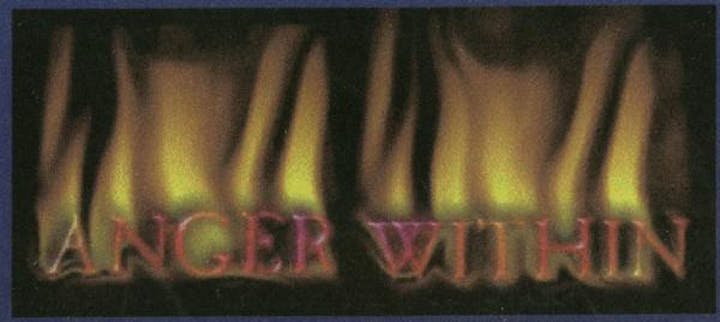 Anger Within
Anger Within fuses thrash metal, hardcore punk, & death metal, to create an aggressive, non-compromising form of heavy music.
The band has performed with national touring acts such as: EXCRUCIATING PAIN, KARMA TO BURN, TWO MAN ADVANTAGE, BYZANTINE, THY WILL BE DONE, ORIGIN, SWORN ENEMY, DYING FETUS, KINGDOM OF SORROW, SOILENT GREEN, MADBALL, PRIMER 55, D.R.I., MALEVOLENT CREATION, DECREPIT BIRTH, CANNABIS CORPSE, SIX FEET UNDER, HOLY GRAIL, MARTY FRIEDMAN, SOULFLY, NILE, RAVEN, SACRED REICH, & have played the VANS WARPED TOUR ATLANTA, (2010 & 2012!)
Maheeta
Three buds, with different musical preferences, that ended up becoming the multi-genre cluster-bunch known as Maheeta. These boys are here to share their intense and mellow vibes that they have sculpted together in their music and stage presence. So hold on tight and enjoy.
Nineveh's Garden
Nineveh's Garden is an instrumental band based in Athens, Georgia. Breakdowns and solos blend with ambiance and harmony for a wide range of moods and emotion.
Performers
Date and Time
Location
40 Watt Club
285 West Washington St
Athens, GA 30601
Refund Policy