Event Information
Location
Hilton Barbados Resort
Needham's Point St. Michael, Bridgetown 11000
Barbados
Description
Miriam and Randall are Getting Married and They Want You to Be There!!
WEDDING DATE: SATURDAY JULY 22, 2017
GUEST ACCOMMODATIONS: HILTON BARBADOS RESORT
July 20, 2017 - July 23, 2017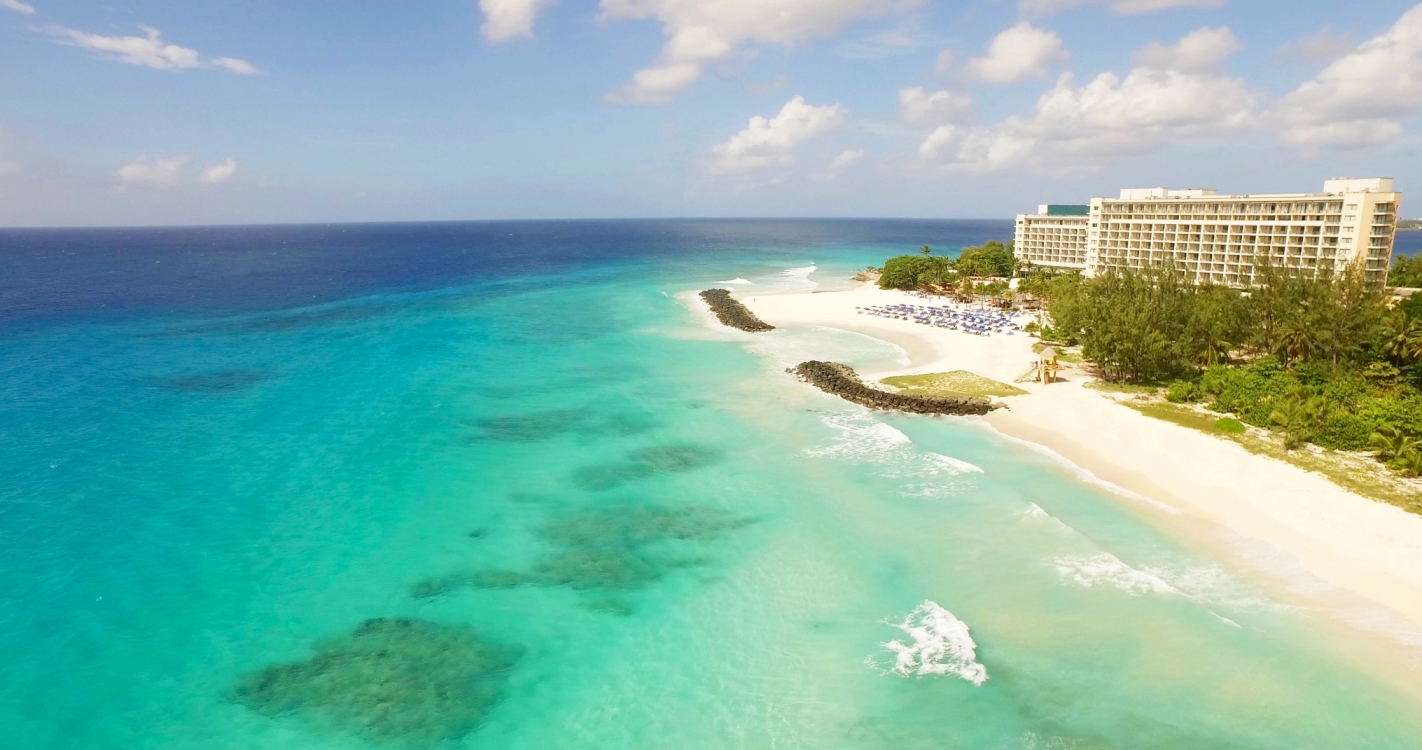 HOTEL ONLY Per Person Rates
Room Type
Single
Double
Triple
Quad
Bay View King
Oceanview King
Bay View Double
Oceanview Double
Oceanview King Suite
Prime Minister Suite w Ocean View
Bay View Suite Double
Rates are subject to change at anytime. Rates are based on a group minimum of 10 reserved rooms for at least 3 nights. Please confirm rates at time of booking. You can register at any time as long as it shows quantities available, however if more than 1 person plan to share a room, ALL PARTIES STAYING IN THE SAME ROOM MUST REGISTER AND PAY DEPOSITS BEFORE THE ROOM RATE CAN BE LOCKED IN.
Included in your Rate
3 Nights at All-Inclusive Resort (meaning food, drinks, & some activities)
Room of Choice Based on List
Hotel Taxes & Fees
Roundtrip airport transfers
Not Included in Listed Price but can be added
Flight/Transportation to Grantley Adams International Airport (BGI)
Excursions
Travel Insurance...price your own insurance below
Not Included
Baggage Fees
Spa & other hotel incidentals
Gratuities to driver and bellman
Non-resort entertainment
Airport Transfers
Airport transfers are included in the price. If purchasing hotel only, please provide your flight info here once you receive it. Flight details should be submitted no later than July 15, 2017. Failure to provide flight details prior to this date may result in forfeiture of transfers.
Suggested Lowest Priced Nonstop Flights as of 8/27/16 (subject to change at anytime)
from Newark - approximately $600 per person as of today. Rates are subject to change.
Your price to get to Barbados depends on your departure city, when you book your flight, airline, and time preference. Flights typically are from $500+ per person. Please contact Neptune Travel Group if you want us to book your flight. Adding a flight to your hotel package will typically incure an additonal deposit. If you book your own flight, it is your responsibility to submit your flight information by July 1, 2017 on the provided link so that your included airport transfers (transportation from the airport to the hotel) can be arranged. http://bit.ly?YJFClo
Airport Code: BGI

If you elect to book your own flight, feel free to use your favorite site to search for the best flight option or try this site; rates will change constantly beyond Neptune Travel Group's control: http://www.cheaptickets.com
Payment Deadlines
Hotel Only Deposit - $100 per person or Hotel to secure rate
Monthly Installments due on 15th of each month
Balance - Final Payment Due no later than Thursday, June 1, 2017
Travel Insurance
Available with Travelex: http://bit.ly/travelexneptune, you can purchase on your own anytime online.
Policies
All payments are non-refundable and non-transferable
Returned check fee is $35...booking will not be complete until this fee is paid
Read more on our company policies here: http://bit.ly/ReST2Q
Final Payment due no later than Thursday, June 1, 2017
Late fee apply after June 1, 2017
Cancellation occurs on Wed, June 7, 2017 for any unpaid booking
Changes in your booking after initial deposit may result in penalty fee to make the change
Bedding preference is a request, we do not guarantee your bedding but we will request your preference. Your price is based on the room category and not bedding.
Date and time
Location
Hilton Barbados Resort
Needham's Point St. Michael, Bridgetown 11000
Barbados