Location
Charlotte Convention Center, Crown Ballroom
501 S College St
Charlotte, NC 28202
Join us for MiraVia's 28th Annual Fundraising Banquet on Oct. 20 at the Charlotte Convention Center's Crown Ballroom!
About this event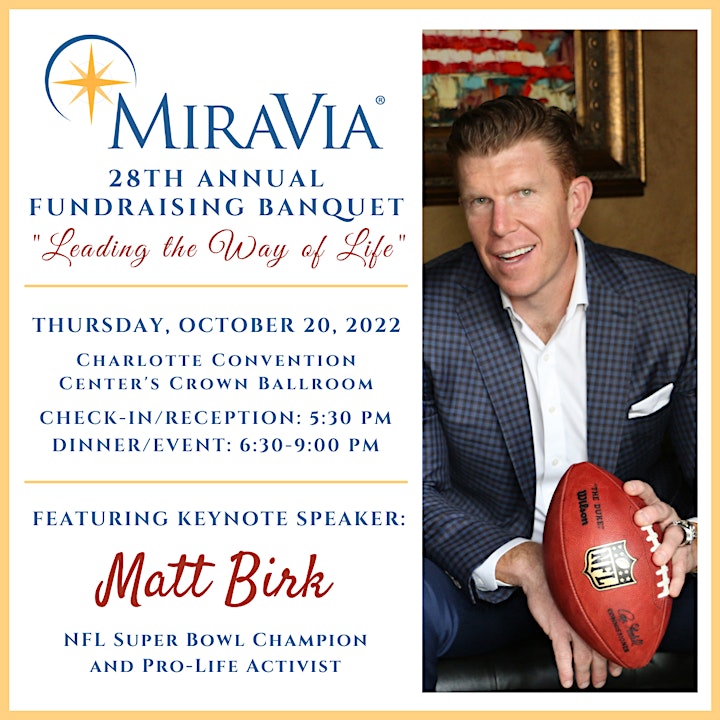 Meet our 2022 Keynote Speaker - Matt Birk!
Super Bowl Champion Matt Birk is a 15-year veteran of the NFL, Harvard graduate, and author of "All Pro Wisdom: The Seven Choices that Lead to Greatness." Matt is active in the Pro-Life movement, and following his 2013 Super Bowl win, Matt declined an invitation to the White House due to the administration's strong support of Planned Parenthood. A devoted Catholic and member of the Knights of Columbus, Matt resides in Minnesota with his wife and eight children.