Join us for MiraVia's 27th Annual Fundraising Banquet on Oct. 14 at the Charlotte Convention Center's Crown Ballroom!
About this event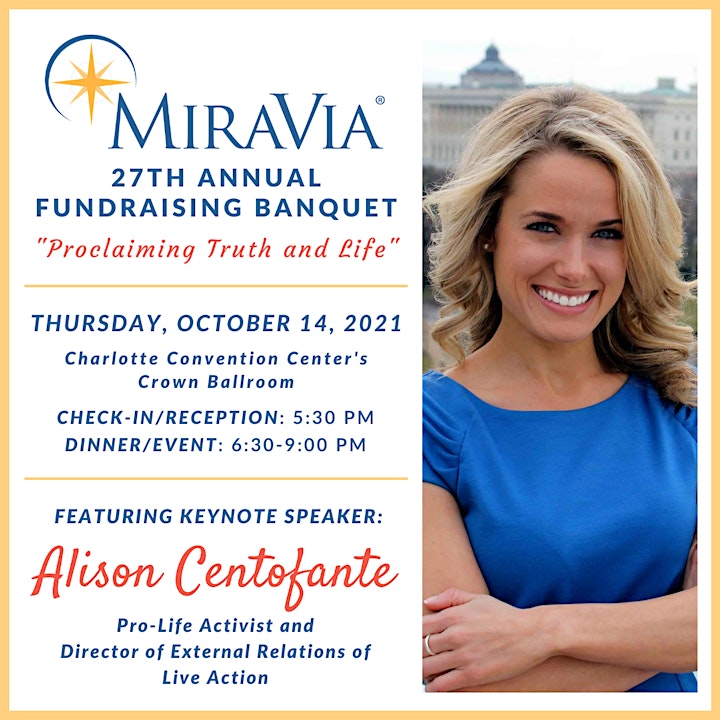 Meet our 2021 Keynote Speaker - Alison Centofante!
Alison is the Director of External Relations at Live Action, a national pro-life advocacy organization which has built the largest online presence to shift public opinion on abortion. Alison has been a powerful voice for the preborn in her appearances on ABC, Fox News, NPR and many broadcast networks. To learn more about Live Action, visit LiveAction.org.