Description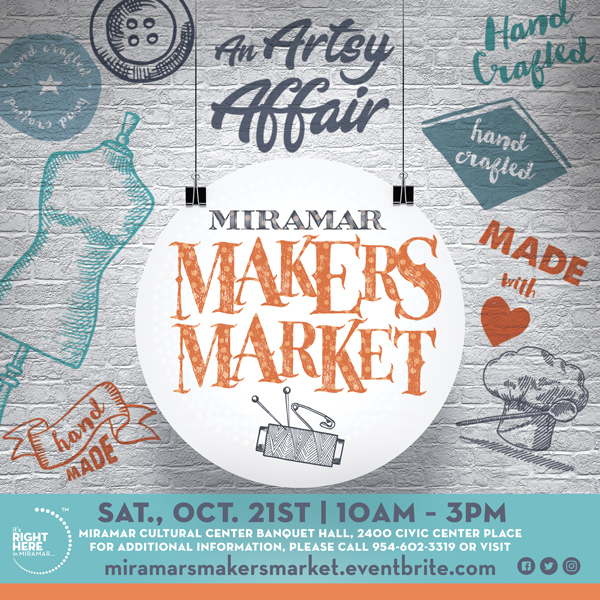 MIRAMAR MAKERS MARKET
The City of Miramar presents the first Makers' Market in Miramar where you can shop and meet your local MAKERS.

Come out and be a part of today's trendiest market with local Makers, Crafters, Designers, Artists, Food Producers, and DIY'ers and be prepared to shop these Artisans' unique, handmade, hand crafted and one-of-a-kind wares on Saturday, October 21st from 10 am-3 pm at the Miramar Town Center Plaza where Pop-up Shops will surround the plaza's fountain at 2300 Civic Center Place, Miramar Florida.

Enjoy music, a kid's creative corner, workshops and a breakfast/brunch/lunch concession bar.

If you are interested in being a Makers Vendor, the deadline for is quickly approaching. Therefore, please call 954-602-3319.