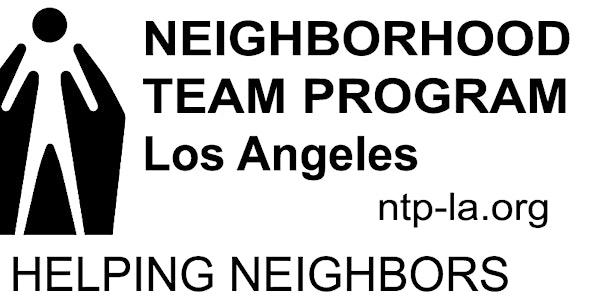 Miracle Mile Neighborhood Team Program - S4 - Two Way Radio Communications
CLASS #4 of 6: TWO-WAY RADIO COMMUNICATIONS
About this event
THE NEIGHBORHOOD TEAM PROGRAM
CLASS #4 of 6: Two-Way Radio Communications
DATE/TIME: May 1, 2022 11 AM -1 PM
Everyone's talking about two-way radios: HAM, FRS, GMRS, CB… We'll give you a look at the radios and radio systems used for post disaster communications. It is important that you keep in mind that after a major disaster phone/internet services will be down or hopelessly backed-up. To gain "situational awareness" in your neighborhood and beyond, you will need two-way radios.
Please plan to join the Zoom Meeting 15 minutes before the start time so we can work out any issues you might have ahead of time.
You will need to register on this Eventbrite to receive the email invite for the Zoom Meeting and instructions on how to join. You will need to register again on the Zoom link.