Miracle Maker's Jumpstart!--LIVE!

Saturday, July 19, 2014 from 9:30 AM to 11:30 AM (EDT)
Event Details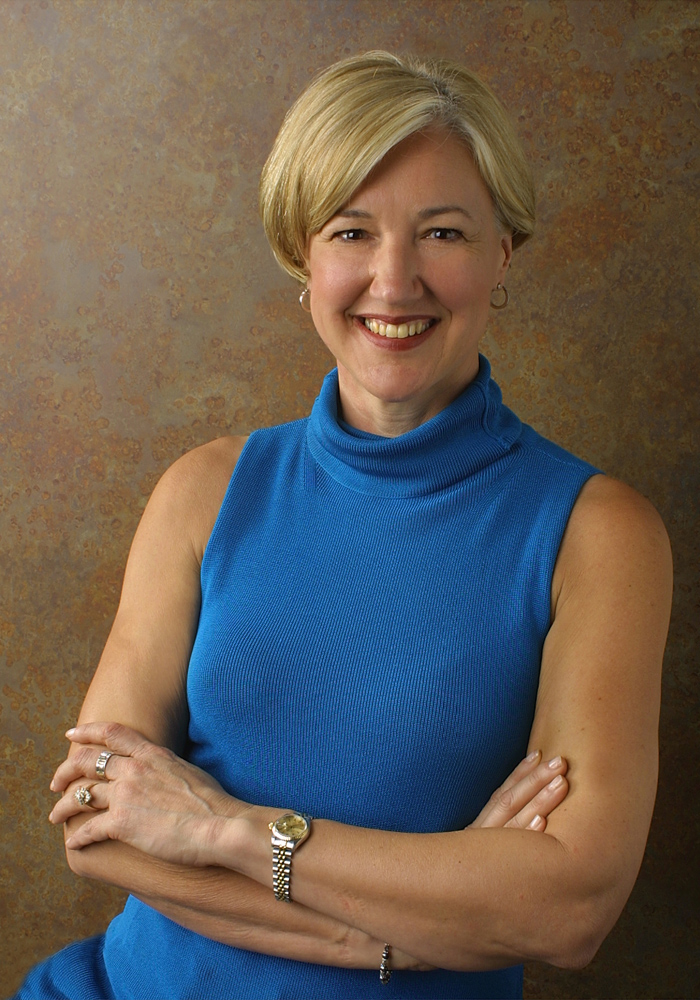 Internationally-acclaimed consciousness expert and author, Clardy Malugen presents the powerful seminar:  "Miracle Maker's Jumpstart! -- LIVE!".  This fun seminar can help you eliminate the things that are blocking your inner joy--and give you a significant head start toward manifesting the life of your dreams! 
Based on Clardy's popular book, Let's Manifest Miracles!, the Jump Start shows you how to utilize your personal energy to create a life of unlimited health, wealth, and success. You'll learn to identify those things that you truly desire in your life - and create a plan for manifesting them.  You'll explore the secrets of energy management and magnetic visualization, as you take a look at behavior patterns that might be standing in your way.  Clardy will also be demonstrating her innovative energy integration/transmission process which facilitates instantaneous release of physical and emotional blocks, patterns, and trauma.
This fun, enlightening experience can truly "jump start" your life - and lead you to create important, positive changes.
The charge for the seminar is $125. Following the presentation, energy transmission mini-sessions will be offered. For individuals who would like to participate in the workshop AND a mini-session, the total cost is $175 for both. A limited number of spots are available for an Energy Integration only--the cost is $75 and the arrival time is 2:00 PM.
This event is one of a several opportunities to work with Clardy during the weekend of July 18-20.
Private sessions and an additional group energy event are also available. For more information, contact info@clardym.com or call 407-644-8833.  
*******
 Clardy Malugen, MA, MFA, is a visionary and a dynamic catalyst for personal transformation. Clardy's remarkable insights and innovative work with energy frequencies have helped individuals across the globe to move beyond ego-based pain and suffering and into the realm of pure joy, inner peace, and true prosperity. Often called a "master healer" or "spiritual guru", Clardy is quick to dispel those labels, as she insists that the essence of perfect health and enlightenment already resides within each of us, just waiting to be set free.  Her innovative work, designed to release emotional and physical blocks, helps individuals truly embrace the magnificence within, as they align their personal energy with the frequency of infinite possibilities and unconditional love.

Praise for Clardy's Work
Clardy Malugen is the whole package. She's spent years perfecting her skills and now she has taken her life's passion into a new realm of healing work that is nothing short of miraculous. You truly have to experience her work to believe it.  It's THAT cutting-edge! --Maryanne Bennett, Financial Consultant, Orlando, FL
Clardy Malugen is very gifted and very unique.  She is highly connected to a higher power and is a conduit for that energy.  In addition to healing physical issues, which is utterly amazing, her work also seems to move away the emotional blocks that are in the way of individual greatness. My experience with her has brought me HUGE breakthroughs.  After being with Clardy, I am clear, calm, and at ease.  I couldn't recommend her more highly.  --Heather Ann Havenwood, President, Double Diamond Media, Austin, Texas
Clardy Malugen's work is exceptionally powerful.  I experienced a healing session with her during which a chronic hip condition was miraculously healed.  I have had no hip pain since that day.  If you are given the opportunity to experience one of her amazing private sessions, I highly encourage you to do so. --Joanne Grant, President, Jade Production Group
Clardy Malugen is a monumentally talented healer. Her work is so innovative that you have to experience it to fully understand it. Grab any opportunity that you have to work with her—it will be life-changing in ways that you can't even imagine.  -- Lance Avery Morgan, Publisher , Brilliant Magazine,  Austin, Texas
Clardy Malugen is a gifted and intuitive healer.  Her work will knock your socks off.  You need to experience it for yourself.  It could change your life.  --Kellie Ffrench, PhD, Winter Park, FL
Clardy is truly brilliant and her work is priceless.  If you have the opportunity to do a private session with her, you will amazed by the results.  No matter what it costs, no matter how far you have to travel, just do it!  Your life will be transformed; mine was!"  -- Jim Shimkus, Melbourne, Florida
Clardy Malugen has a gift that is utterly mind-boggling!  I had experienced chronic, severe back pain for years when I did a session with Clardy.  That day I literally could hardly move and felt a terrible stabbing pain in my lower back. During the session, the pain subsided dramatically and I was able to walk easily again. By the next day, the pain was GONE and has not returned. This is completely life-changing for me.  After constantly living with this problem, I now don't even think of it anymore!  Clardy is amazing.  It's hard to describe, but it seems like she is removing the bad energy that is causing the pain.  Whatever she is doing, the pain is just GONE.  Not just better, but completely gone!  If you have the opportunity do a session with her, you will be blown away by the results. –Alex Stelzner, Audio Specialist, Walt Disney Entertainment, Orlando, FL
When & Where

DoubleTree By Hilton
13400 West Sunrise Blvd
Sunrise, FL 33323


Saturday, July 19, 2014 from 9:30 AM to 11:30 AM (EDT)
Add to my calendar
Organizer
Clardy Malugen
Clardy Malugen, MA, MFA, author of "Let's Manifest Miracles!" and creator of the Magnificence Project, specializes in helping people to create joyful, abundant, passionate lives that are brimming with perfect health and vitality. Ms. Malugen is recognized internationally as one of today's most gifted master healers and medical intuitives. Her powerful set of tools, including her unique system for identifying and eliminating unconscious behavior patterns, helps facilitate immediate, permanent personal transformation and expansion. An expert in transdimensional energy frequencies, Clardy works with leaders in the fields of business, entertainment, politics, professional sports, publishing, medicine, and self-empowerment to raise levels of consciousness in their own lives and in the lives of the organizations and tribes that they influence. Her speeches, workshops, online courses, audio meditations, group healing events, and private sessions are credited with transforming the lives of thousands of individuals worldwide. 
Miracle Maker's Jumpstart!--LIVE!