Mintview OB/GYN Sex & Sensibility

Thursday, March 27, 2014 at 6:00 PM (EDT)
Event Details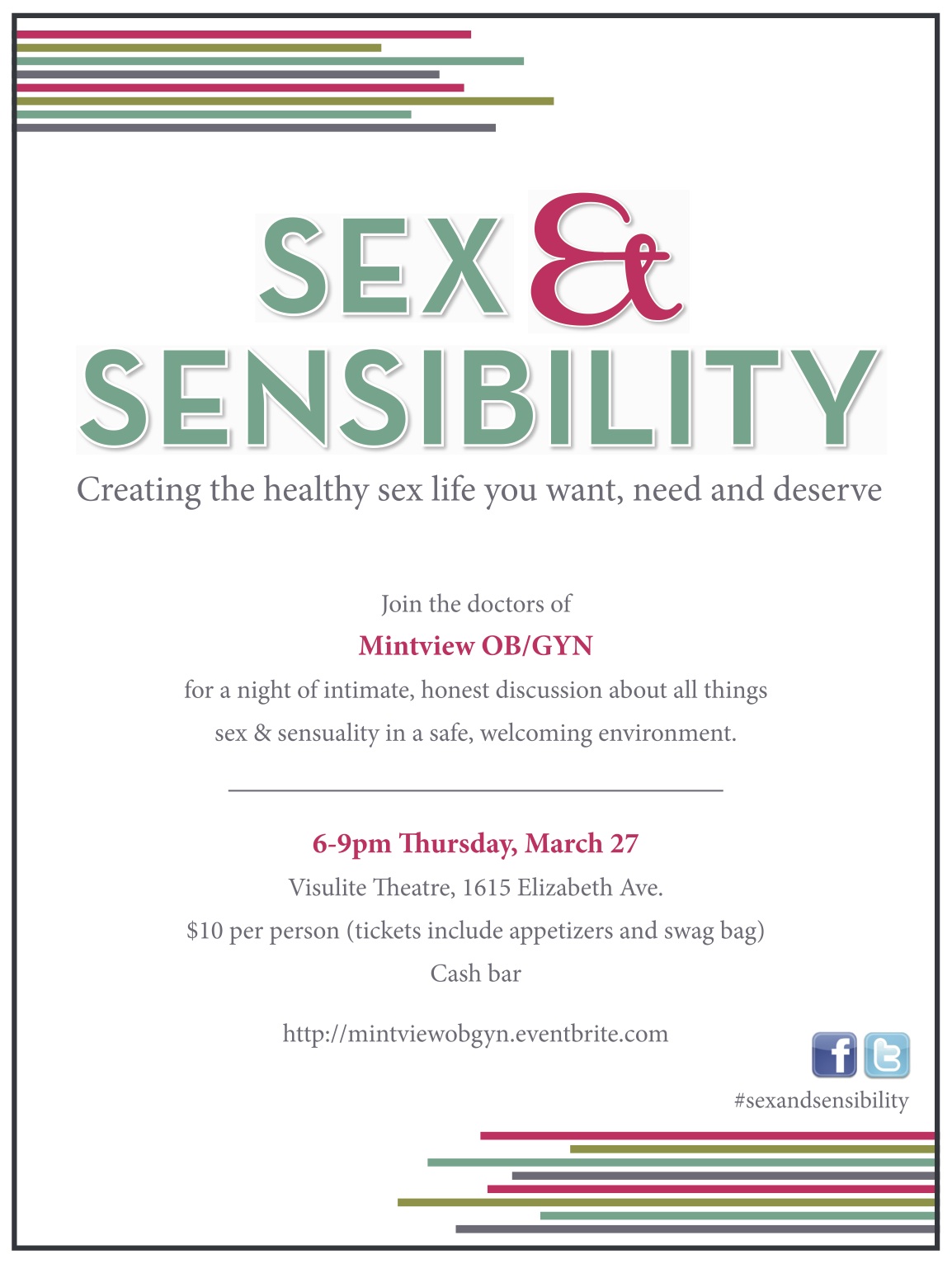 Women often struggle to make their own health a priority. Their own sex life? Rarely on the radar. 
That doesn't have to be and shouldn't be the case, says Dr. Alyse Kelly-Jones of Mintview OB/GYN. Schedules are filled with jobs, family and friends while intimacy in our relationships and sexual health unintentionally drifts to the bottom of the list.  
The doctors of Mintview have embarked on a campaign to help women take control of their sexual health with an honest, educational women's empowerment event at 6 p.m. March 27 at the Visulite Theatre, 1615 Elizabeth Ave. in Charlotte. 
Kelly-Jones has spent the majority of her professional career working with women who are dealing with sexual dysfunction, especially low libido and painful sex.  She found that the happiest women were those who actively sought out ways to work with her and take responsibility for their own health.
"Women should be active participants in creating the healthy sex life they want, need and deserve," says Kelly-Jones, who will be one of the featured presenters at the laid-back event. 
Kelly-Jones uses her forthright attitude about sex and sexual dysfunction to enable her patients to open up about what their problems are and how to overcome them.
She'll be joined on stage by Dr. Erin Stone, also of Mintview OB/GYN, who will talk about safe sexual practices and other topics some consider taboo including sexually transmitted diseases and fun ways to put on condoms. Among other topics the event will cover: how your bedroom impacts intimacy, spontaneous and responsive desire, orgasm, and how to use sight, sound, touch and taste to enhance sensuality. 
When & Where

The Visulite Theatre
1615 Elizabeth Ave
Charlotte, NC 28204


Thursday, March 27, 2014 at 6:00 PM (EDT)
Add to my calendar
Organizer
Mintview Obstetrics & Gynecology strives to be at the forefront in the evolution of women's overall health. Progressive yet thoughtful, Mintview is the premiere practice for providing a total-wellness approach to women of all ages.