Description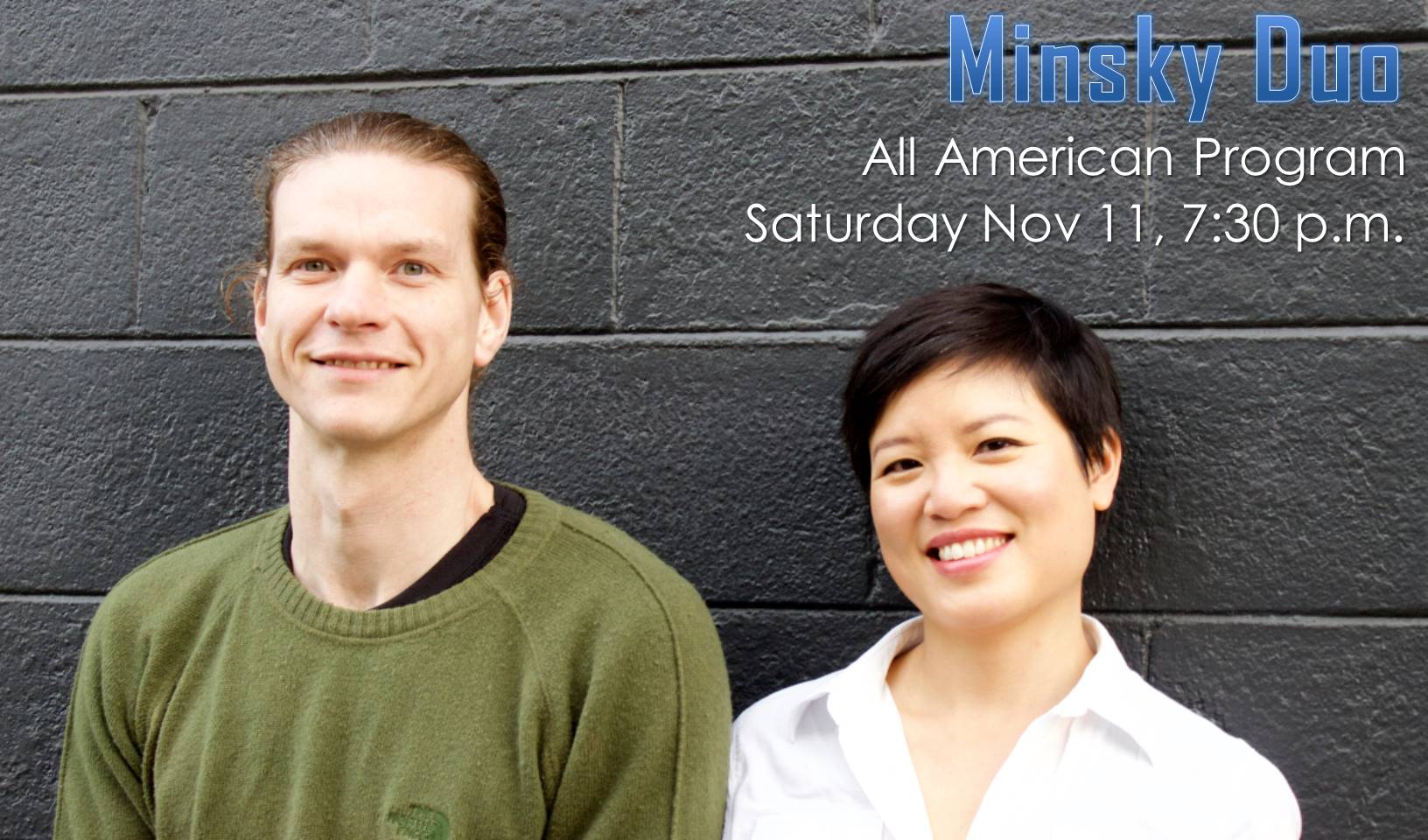 Violinist Nato and pianist Monica Chew formed Minsky Duo in spring of 2016. Minsky Duo's mission is to present extraordinary music from both popular and obscure composers. While audiences will hear the chamber music they know and love, Minsky Duo also presents listeners with provoking works they will soon not forget. Minsky Duo is a fiscally-sponsored affiliate of San Francisco Friends of Chamber Music, a not-for-profit organization dedicated to the service of chamber music in California.
All American Progam
Date & Time: Saturday November 11, 7:30 p.m.
Venue: 1750 29th Avenue, San Francisco
Tickets: $20 General, $15 Seniors/Students
All ticket sales final.
For additional information visit http://sunsetarts.wordpress.com or call 415-564-2324