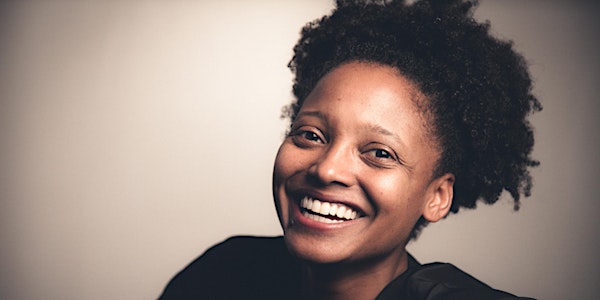 Minnesota State Write Like Us Presents Poet Tracy K. Smith! (free event)
Minnesota State Write Like Us presents poet Tracy K. Smith at Century College Tuesday, March 29 from 6:30 - 7:45 p.m.
When and where
Location
Century College Century College East Campus—Lincoln Mall 3300 Century Ave N White Bear Lake, MN 55110
About this event
EVENT FULL! Please register for the zoom webinar: http://tinyurl.com/TracyKSmithWebinar
Write Like Us is proud to present two-term former Poet Laureate of the United States Tracy K. Smith for a free public reading and interview at Century College. Smith is a Pulitzer Prize winning author of four books of poetry and a memoir. She will read from her creative work, followed by an interview by author Rosetta Peters.
Tickets are free and open to the public. Attendees are required to wear a face mask and follow all relevant Minnesota State COVID-19 mandates. An ASL interpreter will be provided at the event.
Write Like Us is an equity-based creative writing program at five Twin Cities metro-area community colleges: Anoka-Ramsey Community College, Century College, Minneapolis Community and Technical College, Normandale Community College, and North Hennepin Community College. Write Like Us centers and celebrates the work of BIPOC writers and writing students, fostering literary mentorship and leadership as it builds a platform for shared stories, voices, and lived experiences. For more information about Write Like Us and our other author events, see Write Like Us. Make a donation to Write Like Us by texting "write" to 243725. We appreciate your support!
For more information about Century College's Creative Writing Certificate, see Century College Creative Writing.
For programming questions or press, please contact writelikeus@minnstate.edu.
Photo of Tracy K. Smith by Rachel Eliza Griffiths.
ABOUT TRACY K. SMITH
Tracy K. Smith received the 2012 Pulitzer Prize in poetry for her third book of poems, Life on Mars. The collection draws upon the genre of science fiction in considering who we humans are and what the vast universe holds for us. In poems of political urgency, tenderness, elegy and wit, Smith conjures version upon version of the future, imagines the afterlife, and contemplates life here on earth in our institutions, cities, houses and hearts. Life on Mars was a New York Times Notable Book, a New York Times Book Review Editors' Choice, and a New Yorker, Library Journal, and Publishers Weekly Best Book of the Year.
Smith's debut collection, The Body's Question, was selected by Kevin Young as winner of the Cave Canem Prize for the best first book by an African American poet. Straddling languages, speakers, and geographies, the poems bear witness to love, loss, and belonging while laying claim to a large and nimble sense of identity. In his introduction, Young writes, "Smith…seems perfectly at home speaking of grief and loss, of lust and hunger, of joy and desire—which here often means the desire for desire, and a desire for language itself."
Duende, Smith's second book, received the James Laughlin Award from the Academy of American Poets. The collection takes its title from a term Federico Garcia Lorca brought into broad parlance. The duende is the wild, unpredictable and oftentimes dangerous energy an artist might seek to conjure up and contend with. Unlike the Muse, which exists beyond or above the artist, the duende sleeps deep within—as pure urge, fury, chaos, and passion—waiting to be awakened and wrestled, often at great cost. In Smith's hands, this sense of artistic struggle and daring meets up with forms of social and political struggle, resistance and survival. It also illuminates the private upheaval of divorce and its aftermath.
In her memoir, Ordinary Light, Smith explores her own experience of race, religion, and the death of her mother shortly after Smith graduated from Harvard. The book was a finalist for the National Book Award, and named a Notable Book by both the New York Times and Washington Post.
Smith's fourth book of poems, Wade in the Water, won the Anisfield-Wolf Book Award for its examination of the grave contradictions tied up in America's history. In documentary "found" and "erasure" poems, Smith unravels the knot of racism and denial as the central conundrum of America, and she forges a vocabulary of compassion as a possible route forward through our current strife. In 2019 a selection of her poetry titled Eternity: Selected Poems was published in the UK. In 2020 Smith and Changtai Bi, co-translated Chinese poet Yi Lei's book of poetry My Name Will Grow Wide Like a Tree. In 2021 she edited, with John Freeman, the prose anthology There's A Revolution Outside, My Love, Letters from a Crisis (Vintage, May 11, 2021). Her next book of poetry will be Such Color: New and Selected Poems (Graywolf Press, October 5, 2021).
Smith served two terms as Poet Laureate of the United States, during which time she traveled across America, hosting poetry readings and conversations in rural communities. She edited the anthology American Journal: Fifty Poems for Our Time during her laureateship, and launched the American Public Media podcast The Slowdown. In March 2021 she was voted into the American Academy of Arts and Letters.
Smith wrote the libretto for an opera titled Castor and Patience. Rooted in a conflict over historically black-owned land, the work is a collaboration with composer Gregory Spears. Originally set to premiere in July 2020 with the Cincinnati Opera, the work has been postponed to the 2021 season.
Smith is Professor of English and of African and African American Studies at Harvard University.