Description
ADVANCE TICKETS FOR THIS EVENT ARE SOLD OUT! However, a limited number of standing-room-only tickets will be available at the door.
NOVEMBER CONVERSATION ON TAP: Getting the Next Generation to Give
Minnesota has established a strong reputation for philanthropic giving since the early logging and milling fortunes put us on the map. But today's young donors have different motivations and priorities. As a massive transfer of wealth from Baby Boomers to their offspring looms on the horizon, leaders of several major local foundations and nonprofit organizations discuss the successful new programs they're creating to engage the next generation of donors.
Fulton Brewery
Tuesday, November 15th
5:30 – 7 P.M.
Panel discussion to begin at 6 P.M.
Limited tickets available for $5 and include one beer and light appetizers.
Beer provided by: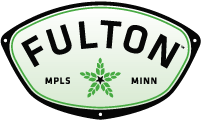 Appetizers provided by: