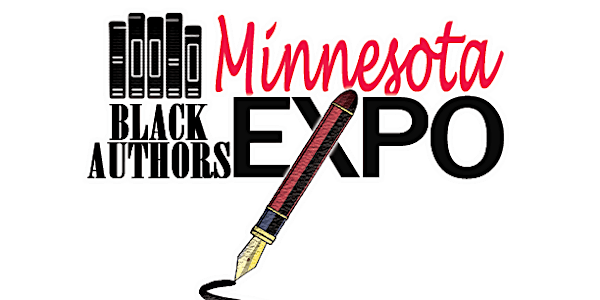 Minnesota Black Authors Expo
When and where
Location
DeLaSalle High School 1 De La Salle Drive Minneapolis, MN 55401
Description
*********THE EXPO IS FREE AND OPEN TO THE PUBLIC**********
The Minnesota Black Authors Expo is a community event that is family friendly and welcoming to all.
We personally invite and embolden you, the community to continue to fiercly support Black authors and their work. The Minnesota Black Authors Expo is an anticipated event that specifically promotes and supports authors of color and emerging authors. Authors and community come from around the state to show support for this much anticipated event, and you are invited to join us!
Who should attend?
Community members, educators, and lovers of literature. The expo is an engaging and eclectic day focused on literacy, community, literature, youth and authors.
What will I do when I get there?
The expo is a bustling community space that is fun and exciting. You will network with people you know, and of course stop by the tables and meet authors. Most importantly, purchase books!
Are children welcome?
Absolutely, children are our future, and we wouldn't dare have an event without providing space and content for the youth. Kid friendly events will occur all day long!
Can authors share booths?
Booth sharing is strictly prohibited. Each author must register and occupy their own booth. If authors are found occupying a shared booth, each will be asked to discontinue booth sales and will not be invited back to the Minnesota Black Authors Expo.
Who should attend the Writers Bootcamp?
Anyone considering writing a book and don't know where to start is encouraged to attend the bootcamp. Whether you have started writing or not, you should attend.
Compared to other expos across the country, our exhibitor fees are extremely low. We must cover our expenses and to ensure we provide a professional top notch expo that continues to grow.
Will you provide a comprehensive list of authors after the event?
Of course we hope you will come to meet the authors, however, if you are unable to we suggest you connect with someone who attends. We are unable to give out author contact information, but are happy to forward testimonials or opportunities we receive after the event.
---
Authors Registration: www.mnblackauthorsexpo.com
Writers Bootcamp registration: www.mnblackauthorsexpo.com
Volunteers, we need you! Please email us at mnblackauthorexpo@gmail.com

FREE BOOKS FOR THE FIRST 100 REGISTERED Guests
You must pick up your book at the MBAE Exhibitor table on October 19, 2019.
Tablet and Ipad raffles all day long!!!
---
If you are interested in sponsoring this event, please email us at: mnblackauthorexpo@gmail.com
Special guest author is Shawn Blanchard of Detroit, Michigan.
#MBAE2019