Location
People's Movement Center
736 E 41st St
Minneapolis, MN 55407
Description
* please only attend if you can be there the whole day

Why? Animal advocates have achieved huge strides at an accelerating pace over the past few years, but this has not come without hard work of both physical and emotional kind. Even without direct involvement in the animal protection movement, maintaining a conscious awareness of animal cruelty is more than enough of a burden. Maybe you feel frustrated, discouraged, drained, or a mix of the three. In order to be most effective in our efforts to be a strong voice for animals, we want to create a shared space and time for healing and wellness with fellow activists. Practicing self-care within a community that resonates with the stress that comes with this work may be an important step toward rejuvenating your energy to take action.

What you will get out of this: you will have the opportunity to engage with your own deep compassion and center yourself. You can connect with other activists that share your struggles. You will learn tools for self care.

What? This day will include meditation, massage, a discussion about how to maintain sustainable activism, and more. Check in later for more details!

This event is:

free
open to anybody who considers themselves an animal advocate, whether you rescue dogs, promote veganism, lobby for humane legislation at the capitol, protest fur stores, or any number of other ways to help animals.

We are offering this event for free, but we gladly accept your donations to cover the costs of food, space, instructor fees, and materials.

Please attend if you:

care a lot about animals and advocate for them
can attend the entire day
want to deepen your compassion for yourself and others
Things to know:
No shoes are allowed in the space. Please bring slippers if you like
We will have fruit and water in the morning. We will serve lunch at noon.
Transportation: The site is on the 5 bus route, near the Portland Avenue and Park Avenue bike lanes and the RiverLake Greenway. Street parking is available.
Faciliators: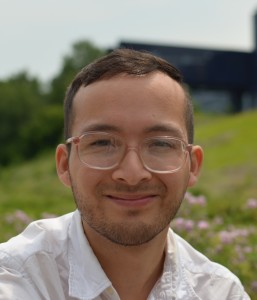 Gabe Keller-Flores will lead the mediation. Gabe is a meditation instructor at Common Ground Meditation Center. He has volunteered in a Minnesota prison to meditate with inmates, and also facilitates the Under 40 Community Group at Common Ground. He also teaches meditation in Spanish. He is an ally to the animal protection movement and is enthusiastic about helping the movement out by leading meditation at the wellness day.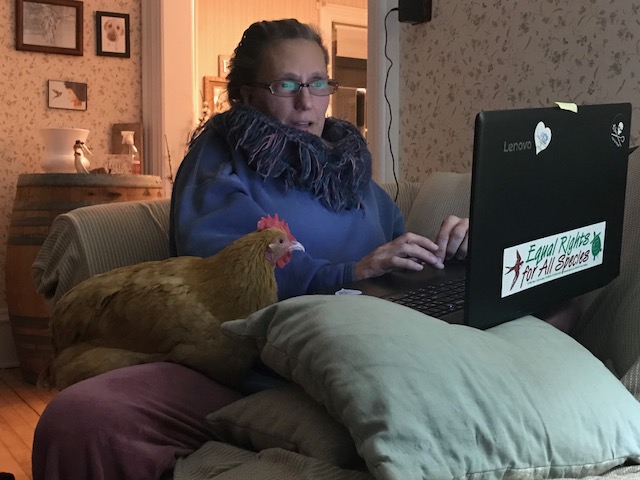 AmyLeo Barankovich will be leading the journaling session. She is a dynamic life-long Animal Advocate. Her passion stems from loving animals since early childhood and has been expressed through various means including: developing Teaching Compassion, a children's compassion-based experiential program; founding Vegan Affairs in which she advocates for animals through food and conversation, and most recently as the director of the Humane Education Program for SoulSpace Farm Sanctuary.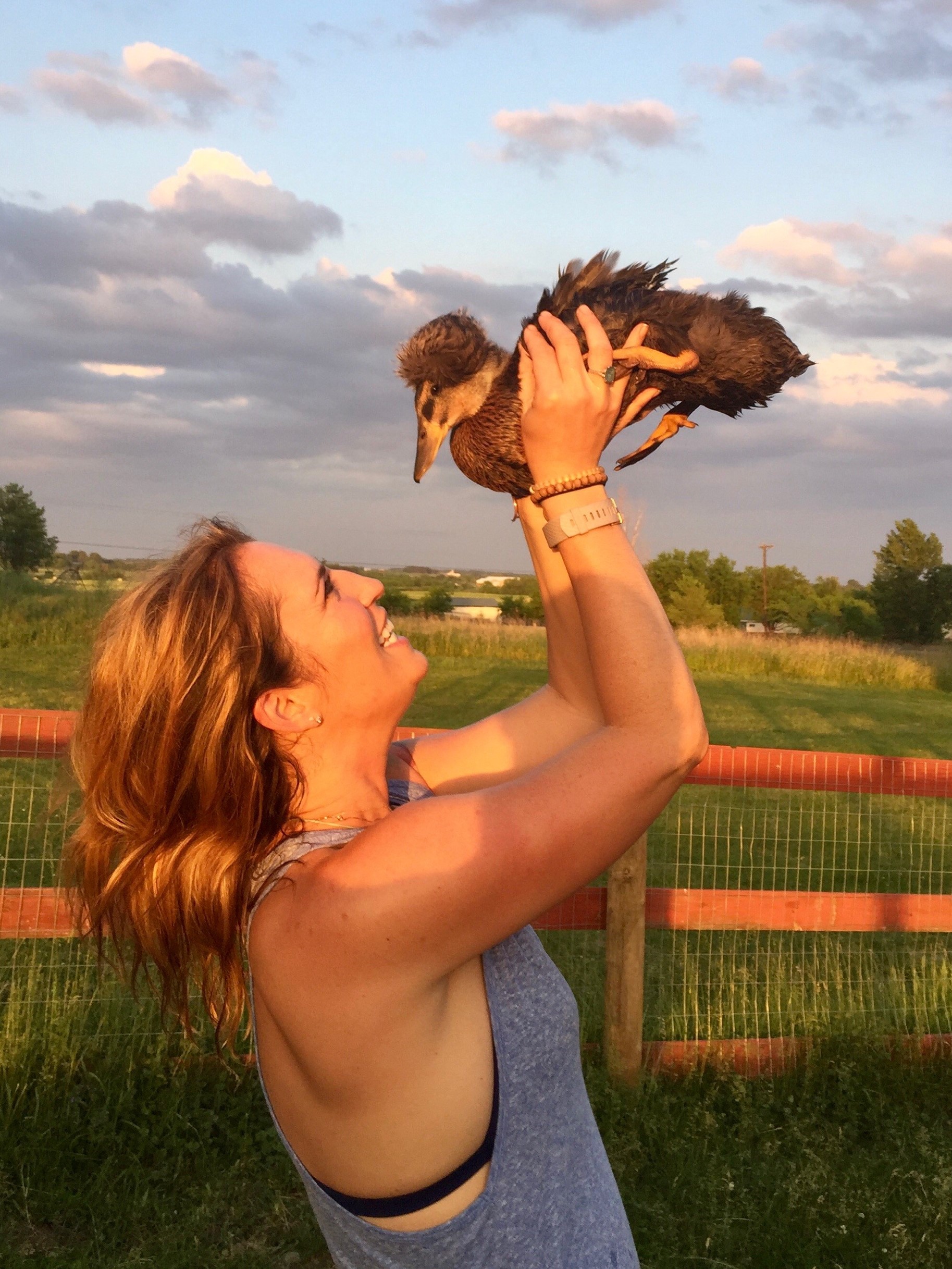 Kara Breci will be co-leading the sustainable activism session. Kara is a vegan, idealist, lover of life, animals, people, the planet. Kara has had a deep love for all animals since birth. Former student at MN State, Mankato, St Thomas grad student, 14 year retired police officer. She taught criminal justice courses at Metro State and Hennepin Tech, and is a Big Sister with BBBS since 2000. Stepmom to a beautiful 15 year old named Noelle.
SoulSpace provides rescue, refuge, and a forever home for 40+ farm animals, enabling visitors to connect with the Residents as emotional, intelligent individuals. These Residents stand as ambassadors for the billions in factory farms who have no way out. Kara has dedicated her life to advocating on their behalf. Kara truly believes compassion has the power to change everything.
Kara is pictured here with Kramer.
About the planner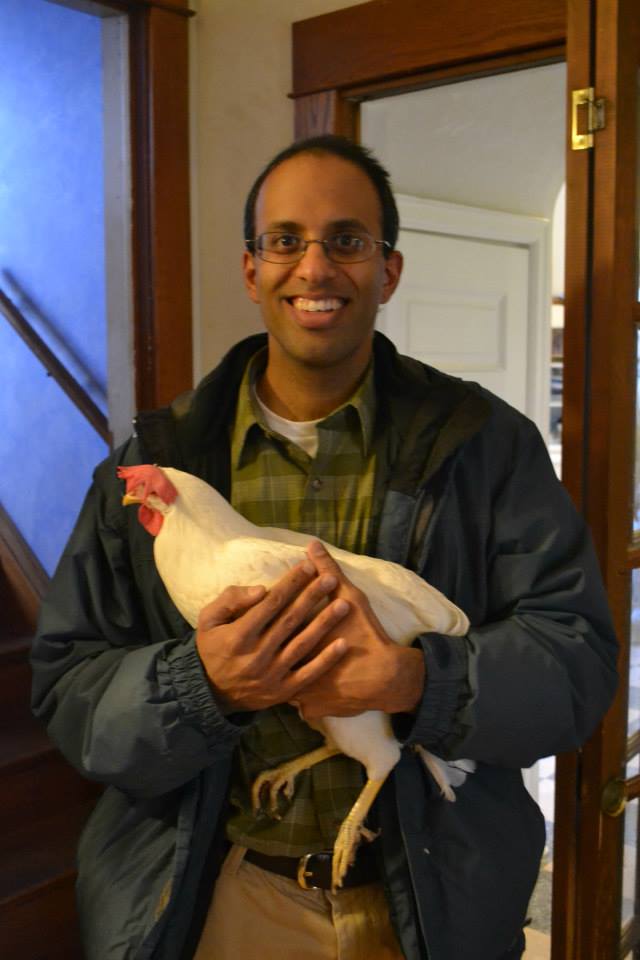 This event is being planned by Unny Nambudiripad. Unny has been advocating for animals for many years, is a student of nonviolence and wants to help build a more sustainable animal advocate movement.