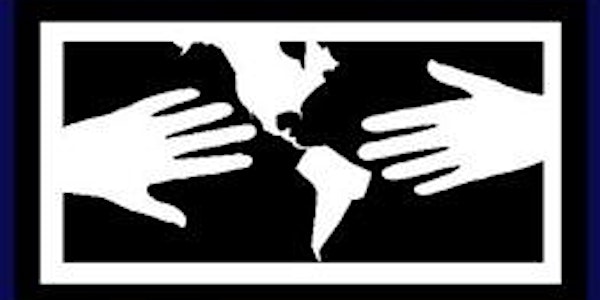 MINN Talk and Tour: Mano a Mano International Partners
When and where
Location
Mano A Mano International Partners 925 West Pierce Butler Route Saint Paul, MN 55104
Description
Join MINN for a Talk and Tour on Tuesday, May 24th of Mano a Mano International Partners to get an in-depth look at how an organization with just two full time staff members has utilized a dedicated base of volunteers and a community partnership model to (literally) change the landscape of rural Bolivia. The agenda includes an overview of the organization by Executive Director Nate Knatterud-Hubinger, and a tour of the office and warehouse to show how Mano a Mano organizes and prepares thousands of pounds of medical surplus to be shipped to rural communities in Bolivia. While the event is free, space for the Talk and Tour is limited and preference given to MINN members*. The last Talk & Tour events have sold out quickly, register today!
Mano a Mano is an International NGO based in St Paul, MN dedicated to building infrastructure for health care, education, transportation and economic development in rural Bolivia. It all started in 1994 when co-founders Joan and Segundo Valesquez brought a few extra suitcases filled with medical surplus supplies with them as they visited Segundo's family to over 99,000 pounds of medical, school, and environmental supplies being shipped in 2015. More than 300 projects have since been completed, bringing health care, educational & economic opportunities, and water to over 1,500,000 individuals. Come to the Talk and Tour to learn more about Mano a Mano's community partnership model and why it is so successful.

*The MINN Talk and Tour (T&T) is an opportunity for MINN members to gain first-hand knowledge of the workings of international NGOs in the state. The T&T agenda is simple. Employees of an international NGO offer a private tour of their facility and then field questions about their organization's work and their office culture. While MINN T&Ts are free and open to the public, space is limited, registration is required, and priority is given to current MINN members. Please consider joining the hundreds of international professionals who already have a MINN membership. Click here to join. If you have questions regarding your membership write us at membership@minnesotangos.org.
WHAT ELSE?
MINN would like to take a few photos of the event. By attending the event you agree to to the following image release: I voluntarily and irrevocably give the Minnesota International NGO Network the right to use my name/photograph/image/audio recording/video recording/ and likeness in all forms and manner including digital, printed, or audio.
QUESTIONS?
Contact Bette Benson, MINN Networking Volunteer, at communications@minnesotangos.org with any questions.