MINITRENDS 2012: A Conference on Translating Emerging Trends into Business Opportunities

Wednesday, October 17, 2012 at 1:30 PM

-

Thursday, October 18, 2012 at 7:15 PM (CDT)
Event Details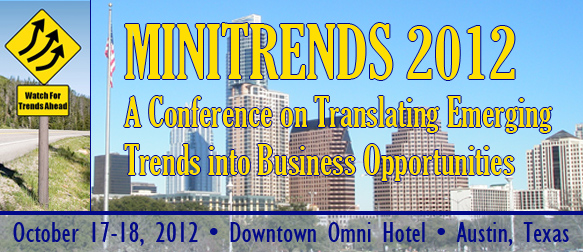 MINITRENDS 2012: A Conference on Translating Emerging Trends into Business Opportunities

October 17-18, 2012
Downtown Omni Hotel, Austin, TX
Description:
Discover, Evaluate, Profit! Minitrends offer great opportunities to those alert enough to recognize them, perceptive enough to appreciate them, and clever enough to take advantage of them. Join us in Austin, the place Forbes' calls the "Best Big City for Jobs," to learn how to find and profit from emerging trends. Listen and participate as business leaders and forward thinkers in energy, communications, social media, and other industries discuss starting new ventures and growing established organizations through attention to MiniTrends—emerging trends that will soon become important, but are not yet widely recognized. Find out what future trends and convergences they see on the horizon.
Achieving and sustaining success in this current time of unprecedented marketplace innovation means being constantly alert to new and exciting MiniTrends that provide business and technological opportunities. Austin is a growing entrepreneurial hub that offers a culture built on collaboration, innovation, and creativity. Find out how you, too, can develop a MiniTrend Mindset!
You Should Attend if You Are:
An Entrepreneur 

wishing to identify, assess, and exploit attractive new business opportunities

An Executive, Director, Manager, or Professional

seeking to take advantage of important emerging trends 

An Innovative Thinker

interested in gaining recognition for your originality and perceptiveness

An Investor

interested in uncovering new investment opportunities

A Job Seeker

wishing to define emerging employment possibilities
What You will Gain:
A creative mind-set and resources for finding and taking advantage of emerging trends and opportunities relating to your own area of expertise and interest
A preview of MiniTrends that thought leaders see developing
Experience, knowledge, and wisdom from innovative leaders sharing how they use emerging trends to start new ventures or grow established organizations
Tactics to identify untapped business opportunities from converging trends
Interaction with speakers and fellow participants to learn, mix, and share ideas
Strategy and insights to create or grow your organization and, in the process, find your bliss
An opportunity to enjoy the Live Music Capital of the World!
BONUS!! Copy of award-winning book MINITRENDS: How Innovators & Entrepreneurs Discover & Profit From Business & Technology Trends.
Speakers
Conference Chair: Dr. John H. Vanston, Chairman, Technology Futures, Inc.
John founded TFI in 1978, building the Austin, Texas-based company into a leading authority in custom research and technology forecasting. His MiniTrends concept, designed to increase creativity, innovation, and success, is summarized in MINITRENDS: How Innovators & Entrepreneurs Discover & Profit From Business & Technology Trends. The book has received several Best Business Book awards and excellent reviews and endorsements.
Keynote Speaker: David Pearce Snyder, Consulting Futurist; The Snyder Family Enterprise, Contributing Editor, The Futurist
David has been in the forecasting business for over 30 years, during which he has built an impressive track record with a wide range of clientele, while compiling a multi million item data base of trends and projections. He has been Contributing Editor of The Futurist magazine for over a quarter century and given thousands of seminars on strategic thinking. David has edited/co-authored five books, and written hundreds of studies, articles and reports on the  future impacts of new technologies.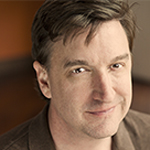 Keynote Speaker: Byron Reese, Chief Innovation Officer, Demand Media
Byron brings his vast technical understanding to illuminate how today's technology can solve many of our biggest global challenges. He speaks with the unrivaled authority of an accomplished high-tech trailblazer, inventor, and entrepreneur, and the wisdom of a life-long historian. Reese has served on both public and private boards of directors, has started several non-profit organizations and has just completed the forthcoming book, Infinite Progress: How Technology and the Internet Will End Ignorance, Disease, Hunger, Poverty, and War.

Conference Director: Carrie Vanston, Media and Marketing Director, Technology Futures, Inc.
Carrie has many years of experience in public relations, marketing, and sales at TFI and in the entertainment industry. As co-author of MINITRENDS: How Entrepreneurs & Innovators Discover & Profit From Business & Technology Trends, she brings a distinct real-world quality to MiniTrends activities, particularly in the media communications and social media areas.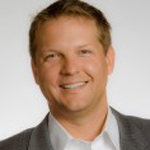 Michael Bettersworth, Associate Vice Chancellor for Technology Advancement, Texas State Technical College (TSTC)
Michael founded TSTC Forecasting to identify and analyze new technical competencies needed by employers in order to improve student employability through curriculum alignment with market demand. TSTC Forecasting has published many studies on emerging technologies and occupations. New studies are currently underway in big data, unmanned aerial systems, and social media.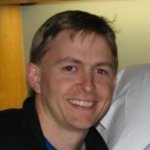 Scott Bonneau, VP of Engineering, Bazaarvoice
Scott is responsible for the technology vision, organizational direction and implementation of all of Bazaarvoice's core platform technologies.

Tina Cannon, Partner, Napkin Venture
In addition to Napkin Venture, Tina co-founded PreAccelerate, PetsMD.com, and Book-a-Vet. Ms. Cannon is the Entrepreneur-in-Residence at Texas State University and has been a guest blogger for CBS (BNET.com). She has been a featured presenter at various technology events and has mentored numerous start-up businesses.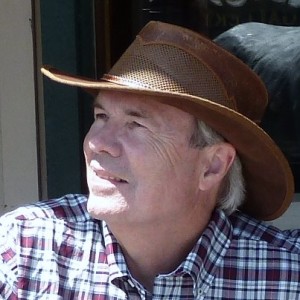 Wayne Caswell, Founder & Senior Editor, Modern Health Talk, LLC, Founder & Principal Consultant, CAZITech Consulting
Wayne founded Modern Health Talk after reading Dr. John Vanston's MINITRENDS book. Combining his technical experience, marketing expertise, and his interest in consumer advocacy, he created an online venture that finds tech solutions for safe and independent living at home. His work helps seniors age-in-place as long as possible and avoid the high costs of assisted living and nursing homes.
Andy Fish, President, Formula Austin, LLC; President and CEO at LISA – Legislative Information Services of America
Andy Fish and Anne Fish started Formula Austin LLC last year to plug visitors into Austin's culture and business scene in the days before and after the U.S. Formula One Grand Prix, now here in Austin.  Formula Austin aims to link visitors up with authentic Austin experiences and has partnered with 42 local businesses, professionals and musicians to offer a large variety of activities.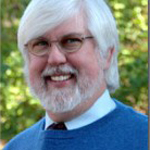 Dr. August E. ("Augie") Grant, J. Rion McKissick Professor of Journalism, School of Journalism and Mass Communications, University of South Carolina
Augie is a technology futurist who specializes in research on new media technologies and consumer behavior and market opportunities for emerging technologies. He is Editor of Communication Technology Update and Fundamentals, now in its thirteenth edition, which is used extensively in industry and has become one of the top-selling textbooks in the field of Communication Technology.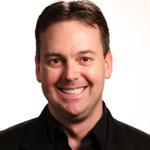 Christopher Justice, Chief Executive Officer at Sparksight, Inc.; Founder, Justice Pest Services
Christopher co-founded Sparksight®  in 2006 and has built the company into a well-respected design agency that specializes in event management, high definition video production and digital marketing. Combining wisdom and humor with common sense, Chris is a master at building better businesses through a combination of face-to-face and online marketing techniques.

Kat Mandelstein, Director of Social Business, PwC.
Kat works extensively in the social media arena. She contributes to The Austinot and BtoB Magazine's BtoBlog and is on the Board of Directors for Social Media Club and President of the Austin Chapter. Kat oversaw worldwide marketing programs, web and events as Director, IBM Collaboration Solutions in IBM Software, and for Social Business for all of IBM for several years.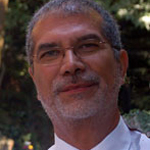 Dr. Luis Medina, CEO, Tech BA – an Initiative of the Government of Mexico partnering with the IC2 Institute of The University of Texas
Luis has an extensive career as an entrepreneur in the business world as well as in academia both in Mexico and the US. As CEO of Tech BA he has interviewed, selected, trained, and helped  many Mexican technology companies define and successfully implement their business plan to enter the US market in a variety of segments.
Joy Miller, Marketing and Outreach Coordinator, City of Austin Small Business Development Program
Joy is a marketing and outreach professional with over 20 years of leadership experience in process improvement, human resources, and operations. She communicates with and counsels aspiring and existing small business owners in presentations and in personal communications to ensure understanding of City of Austin resources and assistance available to them.
Lani Rosales, Chief Operating Officer, AGBeat.com
AGBeat is one of the fastest growing digital magazines in the entire industry. Lani became the Editor-in-chief of AGBest in 2010, and was recently promoted to COO.  AGBeat condenses news information on technology, business, social media, startups, real estate, economics and more, so the reader doesn't have to. Formerly focused strictly on marketing, Lani was named one of Real Estate's 100 Most Influential, as well as 12 Most Influential Women in Blogging.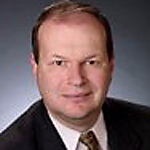 David Smith, CEO, HBMG Inc.
As a noted futurist, technologist, and business leader, David brings more than 30 years of experience in digital convergence, strategic planning, and emerging technologies.  He has assisted in creating and implementing plans for Fortune 100, emerging companies, universities, and government agencies. David is responsible for the global strategic planning, product development, and business execution at HBMG.

Rick Smyre, President, Center for Communities of the Future; Owner, Strategic Concepts, Inc.
Rick is an internationally recognized futurist. Over the last fifteen years he has pioneered the concept of "community transformation" and has keynoted and presented at over three hundred events in the US, Scotland, England and Canada. His present focus is on developing networks of people and organizations interested in the emerging concepts of Transformational Learning, Master Capacity Builder, and Creative Molecular Economy.

Charles Studor, Founder and Chief Technology Officer, Briggo Inc.
Addressing the need for convenience in a fast-paced world along with social awareness, Charles converged robotics, mobile apps, and cloud computing to create a technology that enables customers to store favorite coffee recipes in the cloud, remotely order, and have those drinks produced with robotic precision. Using an ethically source organic Peruvian bean, the first Briggo kiosk was deployed at the University of Texas last fall with plans to extend fully automated kiosks across the country.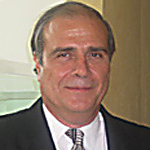 Dr. Lawrence Vanston, President, Technology Futures, Inc.
Larry is an expert on the future of telecommunications and its significance to organizations and people. Since 1985, he has been the director and principal author of ongoing reports commissioned by the Telecommunications Technology Forecasting Group (TTFG), presently comprised of AT&T, CenturyLink, Verizon, and Windstream. Larry directs TFI's popular TFI Asset Valuation Conference, now in its 7th year.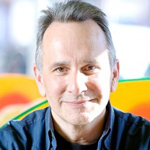 Dr. Peter Zandan, Angel Investor; Global Vice Chairman at Hill and Knowlton; Board member at Next Big Sound, Inc.; Investor at Klout; Sr. Advisor at Public Strategies Inc.; Sr. Advisor/Chairman at EarthSky
As an angel investor, Peter serves as an advisor and strategic investor in early-stage companies. At H+K Strategies, Peter helps direct strategic initiatives and is the worldwide research practice group leader where he provides assistance for clients in the financial services, energy, technology, healthcare and retail industries. His experience as a successful CEO/Chairman/founder of a public company, IntelliQuest, helps inform the advice and counsel he provides.
Registration
Wednesday, October 17, 1:30 p.m. – 5:30 p.m. – Thursday, October 18, 8:30 a.m. – 5:30 p.m.
Venue
The Omni Austin Downtown Hotel is located in the heart of Austin's famous Sixth Street entertainment district at 700 San Jacinto at 8th Street, Austin, Texas 78701, (512) 476-3700. Also nearby are Town Lake's hike and bike trails, the Austin Convention Center, the State Capitol, Bob Bullock Museum, Governor's Mansion, University of Texas Campus, LBJ Library, and other sites. Please contact the hotel directly to book sleeping rooms. There are also other hotels within walking distance of the venue. For more information about Austin, please visit Austin 360 or Austin Chamber of Commerce.
For Updated Speaker List, Schedule, Venue, questions, etc., please visit MiniTrends 2012 Conference Website or contact TFI at info@tfi.com or (512) 258-8898. 
When & Where

Omni Austin Hotel Downtown
700 San Jacinto at 8th Street
Austin, TX 78701


Wednesday, October 17, 2012 at 1:30 PM

-

Thursday, October 18, 2012 at 7:15 PM (CDT)
Add to my calendar
Organizer
Technology Futures, Inc.
Technology Futures, Inc. (TFI), an Austin-based technology forecasting company established in 1978, provides top-quality custom studies and technology forecasts on key trends to a wide variety of commercial, government, and academic organizations. TFI's specialties include technology forecasting for high technology and communications, as well as depreciation/valuation, minitrends, and corporate culture. 
MINITRENDS 2012: A Conference on Translating Emerging Trends into Business Opportunities