About this Event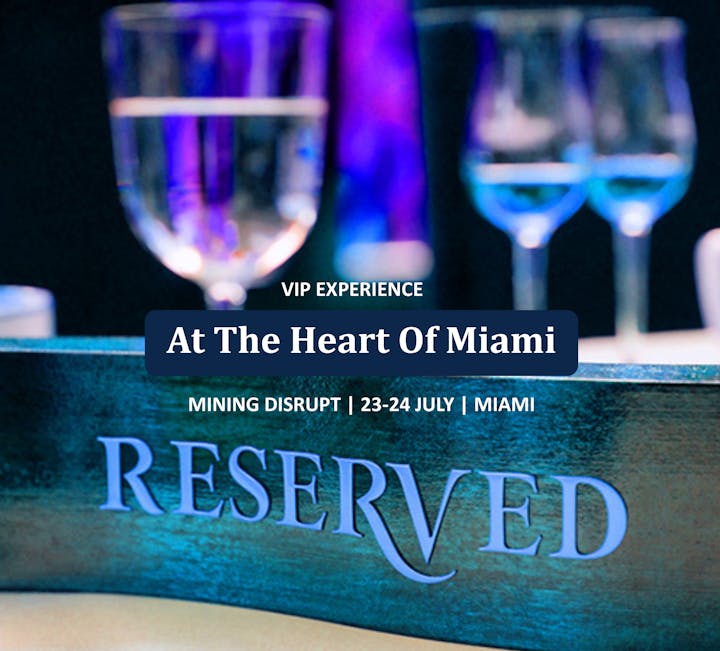 Experience. Engage. Enjoy.
Access to VIP-only lounge
Access to backstage
Complimentary VIP table at rooftop afterparty
Complimentary bottle service
Access to investor club at private after-afterparty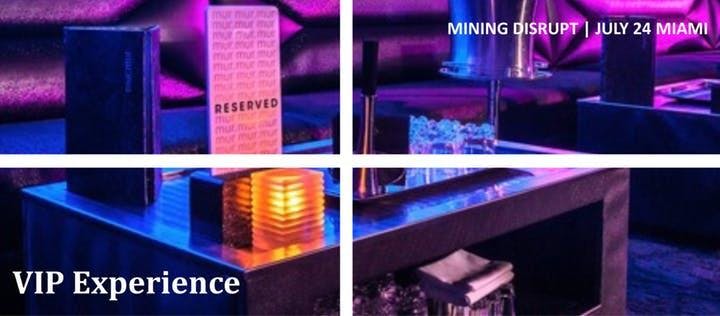 SCHEDULE
23 July - Tuesday
6:00p Miami Blockchain Hackathon (details)
9:30p Martini's and Mining Ceremony in Art District
24 July - Wednesday
8:00a Mining Disrupt Conference @ DoubleTree MACC
8:30a VIP Lounge Access Opens
9:00a Conference Schedule TBA
8:00p Afterparty: Area 31 Rooftop Bar @ EPIC Hotel
11:00p After-Afterparty: Private Investor Club
More Value.
The VIP Experience offers guests a concierge luxury that adds value to your two-day stay in Miami, Florida. Unlike other ticket packages, our guests receive the highest quality service across all venues including access to an exclusive Private Investor Club after the Rooftop Afterparty.
Memorable.
Moreover, access the VIP lounge during the day of the Conference or greet distinguished speakers behind the stage. Make memories. Experience VIP.
Exclusivity.
50 slots available. Half are paid invitees only. The remaining half are reserved for the general public based on first-come, first serve.
Sit Back. Relax. Enjoy.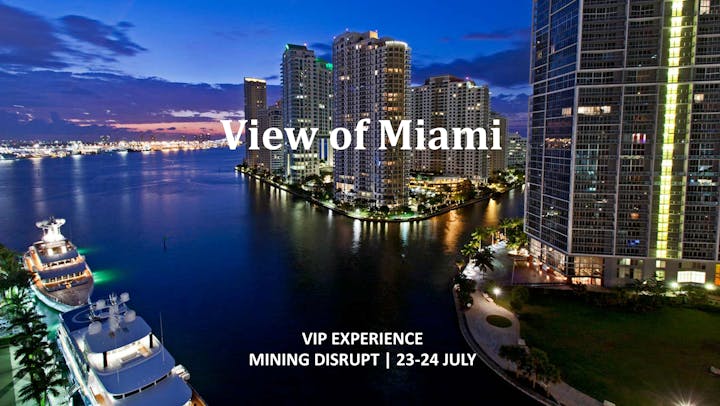 Overlooking the Heart of Miami
Glimpse over the Atlantic Ocean and infamous skyline downtown. Drink at your heart's content with our complimentary bottle service at your all-included VIP table. This priceless experience is coupled with the lively exotic music of Latin America and the prestige backdrop of the Area 31 at renown EPIC Kimpton Hotel.
Special request? Email us at conference@miningdisrupt.com