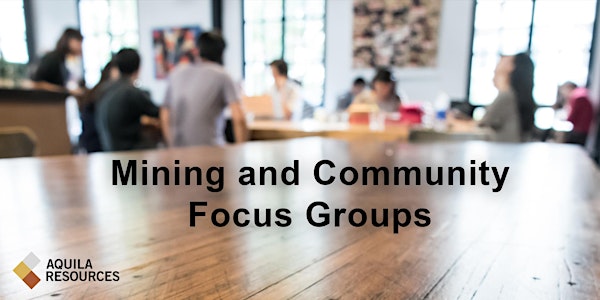 Mining and Community Focus Groups
Description
Dr. Tawni Hunt Ferrarini, a Professor of Economics, is seeking community participation in a series of focus groups that will be tasked with capturing your views and opinions on the strengths, weaknesses, opportunities, and threats of mining in and around Menominee County.
Dr. Ferrarini is looking for participation from people who fall between the two extreme views on mining and the community, and who come from different economic, political, social, and cultural backgrounds.
The goal is to capture data from local people, therefore participants are asked to attend a session in the immediate community (i.e. zip code) in which they reside.
The results from the focus groups will be analyzed by Dr. Ferrarini and an executive summary will be made available to the public.
The focus groups will take place Saturday, March 10 through Friday, March 16, 2018. To ensure you feel open and free to speak, neither Aquila, Back Forty nor the media will be at the sessions.
To make certain as many people as possible can participate, please only sign up for one focus group session.