Mini World of Watson Event: Making your Business Smarter in a Cognitive Era
Actions and Detail Panel
Mini World of Watson Event: Making your Business Smarter in a Cognitive Era
Thu, March 9, 2017, 8:00 AM – 5:00 PM EST
Description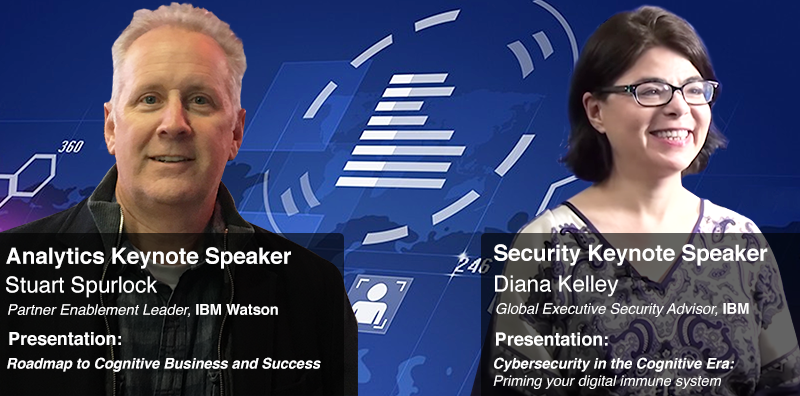 RSVP to this exclusive IBM Business Partner Sponsored event at the world-renowned Franklin Institute with subject matter experts from across the United States who are leading the charge in the cognitive era. This event is relevant to IT senior leadership, business managers and key members of the analytics community within your organization.

The World of Watson, held recently in Vegas, hosted various keynotes, examining the most critical issues of Information Technology. This is your opportunity to experience some of those same topics through the eyes of data scientists, engineers, and business leaders in your local region at this "Mini World of Watson" event.
Today's industry leaders recognize the gap in their capabilities of where digital business meets digital intelligence. Now, it's your turn to realize the potential of Big Data, Analytics, Security and the power of the Cloud! Discover how these critical data solutions can propel your business to new heights.
Event Timeline
8:00am - 8:50am Registration
8:50am - 9:00am Introduction
Speaker: Jon Serafino, Waypoint
9:00am - 9:45am "Roadmap to Cognitive Business and Success"
Analytics Keynote Speaker: Stuart Spurlock, IBM Watson
10:00am - 10:30am "The importance of an integrated Data Warehouse and Business Intelligence solution"
Speaker: Nathan Boring, Lutron Electronics
10:30am - 10:45am AM Break
10:45am - 11:30am " Industry Best Practices Architecting the Big Data Analytics Workbench to Support Data Science"
Speaker: Dana Rafiee, Destiny
11:15am - 11:45am "Industry Trends in the Transformative Era & Shift to Cloud"
Speaker: Juergen Kuebler, IBM
11:45am - 12:15pm "How Citizens Bank harnessed the power of Big Data using IBM's BigInsights solution"
Speaker: John DiFranco, Citizens Bank
12:15pm -1:15pm Lunch & Networking
1:15pm - 2:00pm "Cybersecurity in the Cognitive Era: Priming your digital immune system"
Security Keynote Speaker: Diana Kelley, IBM
2:00pm - 2:30pm "IBM Customer Security Presentation"

2:30pm - 2:45pm PM Break
2:45pm - 3:30pm Panel Discussion
3:30pm - 5:00pm: Product Demonstrations, Networking & Happy Hour

The Venue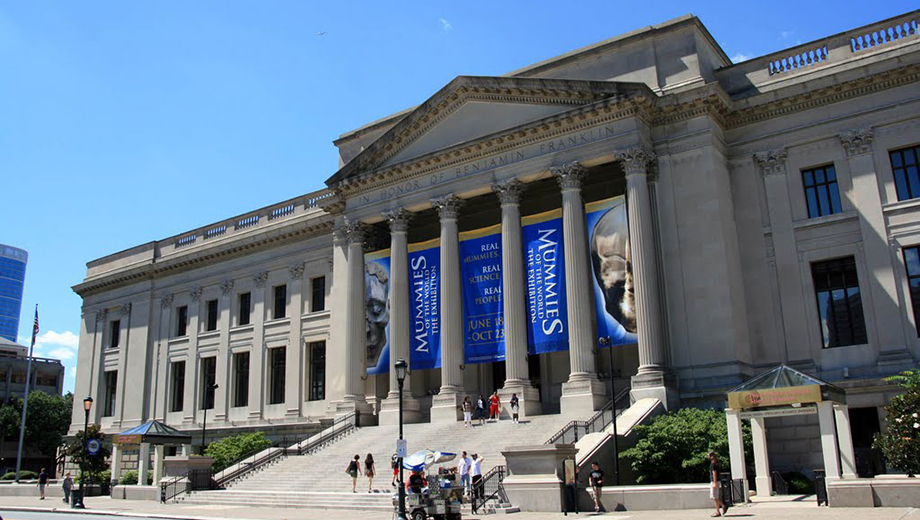 The Franklin Institute is one of the oldest and premier centers of science education and development in the country. Parking is available on-site.
Award winning cuisine by The Frog Commissary