Description
Social Boston Sports at Social Fitness Festival present - Mini Sweat Crawl
SBS and the City of Boston have teamed up with Social Fitness Festival to bring you a taste of one of our signiture events, the Sweat Crawl! On Saturday, September 17th get ready to sweat as we partner with various studios from around the city and host 4 MINI Sweat Crawls sessions from 10-3pm in City Hall Plaza.

Sweat Crawl your way from studio to studio (station to station) for a 15 minute work out before making your way to the next studio class. Complete 3, 15 minute work outs total!
We have FOUR time slot opportunities between 10-3pm for you to join us!
TIME SLOTS: Please RSVP to your preferred wave time

WAVE ONE: 10am - 11am
WAVE TWO: 11am - 12pm
WAVE THREE: 1pm - 2pm
WAVE FOUR: 2pm - 3pm
All time slots are first come first served and limited spots are available per wave. Please arrive early in order to get into your preferred time slot. No spots are guaranteed.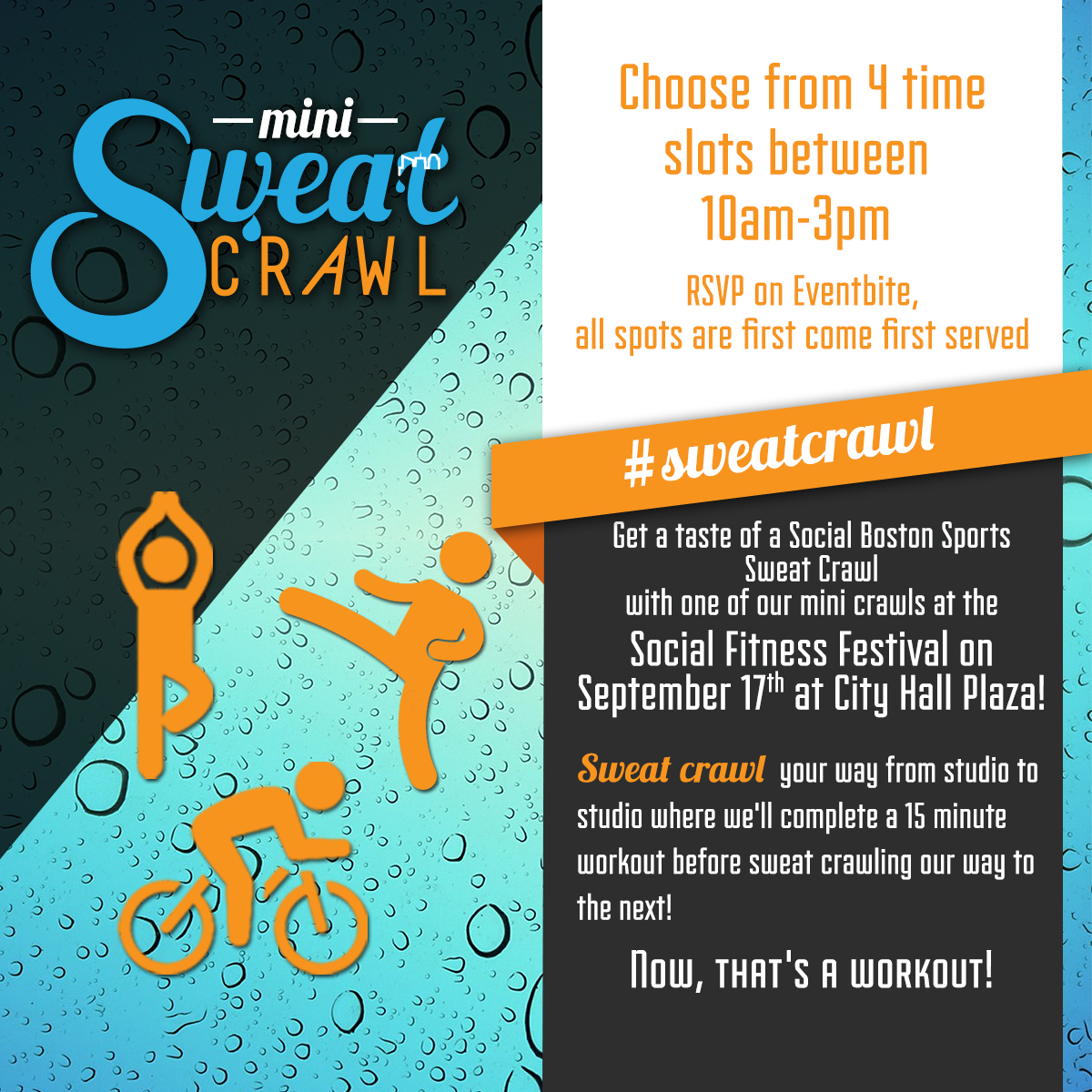 Questions? Email events@socialbostonsports.com