Description
Let's be honest: "introductory guitar" sounds super boring. But being able to sing and play like Taylor Swift and John Lennon? That's the whole point of music.... I mean, wasn't it for you?
Mini Singer Songwriters is a 14-week lass where 4-6 year olds learn guitar, write songs with a band, and perform a rock show.

At this free community class, meet our senior teachers, explore the studio, hop on a guitar or uke, and write a song.
LEARN MORE: freespiritsmusic.com/mss
About Mini Singer Songwriters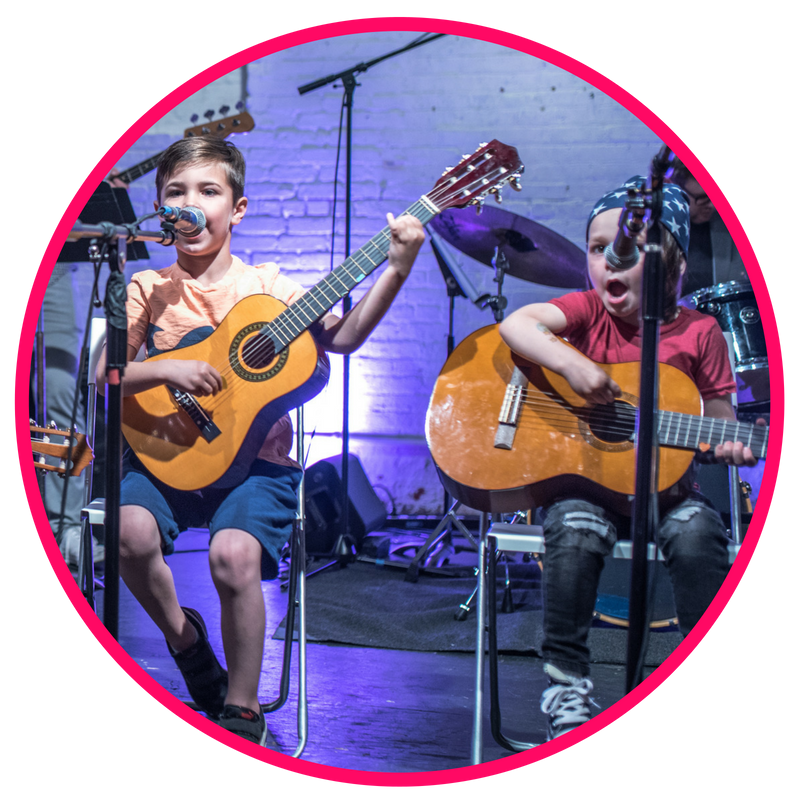 WRITE ORIGINAL SONGS WITH YOUR OWN BAND

Perform your all-original music with a professional band. Tell a story that rhymes, hop on the mic, write lyrics, and learn a chord or two to strum along.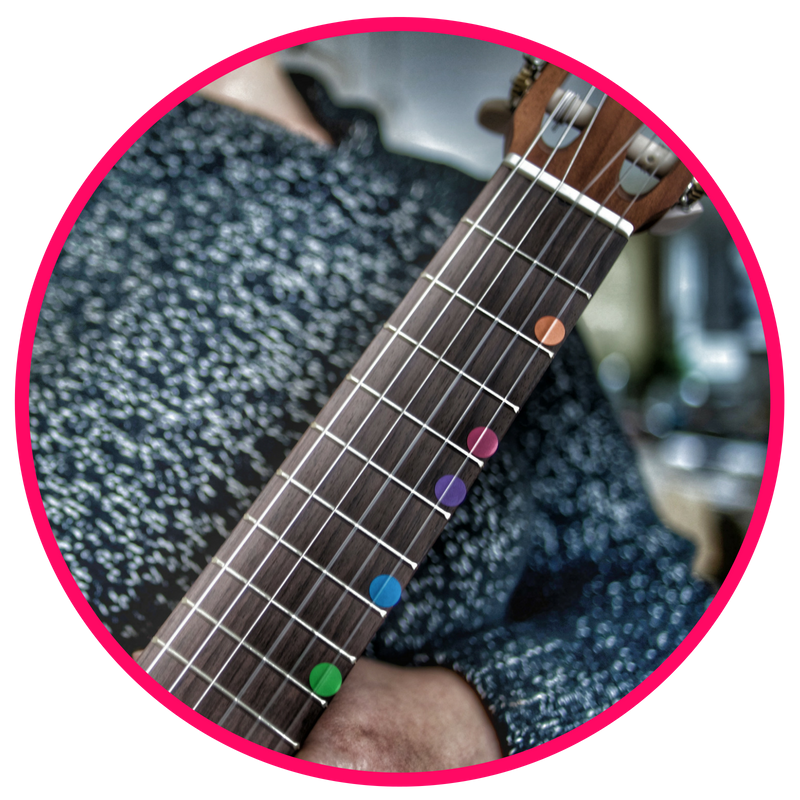 USE COLORS TO LEARN GUITAR OR UKE IN 10 MIN

Learn songs quickly like "Twinkle Twinkle" and "We Will Rock You" by putting stickers on the fretboard. Gets our handmade 32-page book of songs using our foolproof method.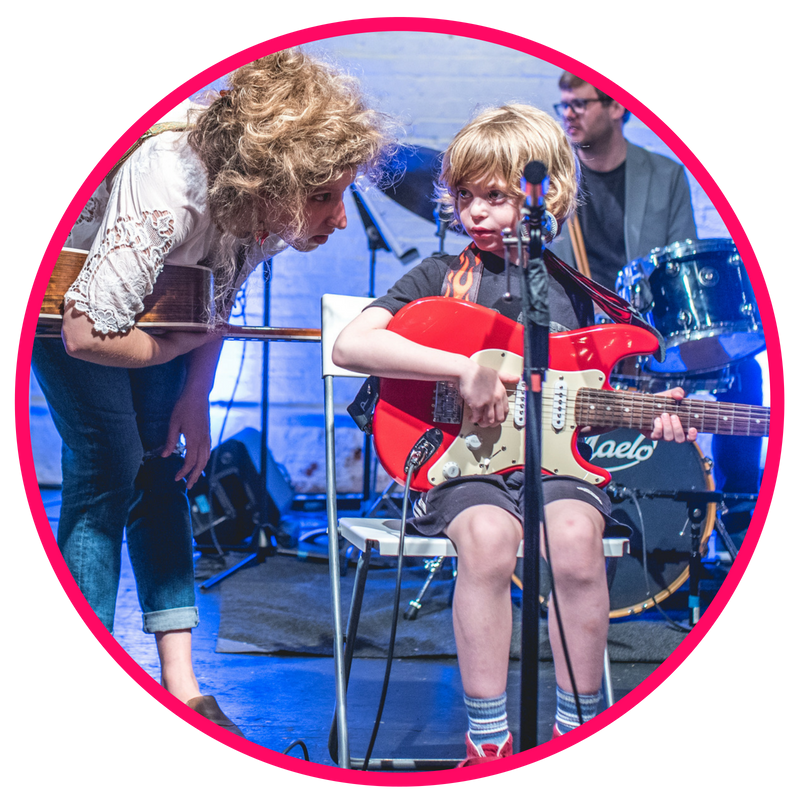 DISCOVER THAT YOUR VOICE REALLY MATTERS

Extinguish the story of shyness, self-doubt, and stage fright by leaving each week with a deep knowing that you are a creative person whose thoughts, feelings, and ideas matter.
OFFICIAL SITE: http://freespiritsmusic.com/mss
---
ABOUT YOUR TEACHERS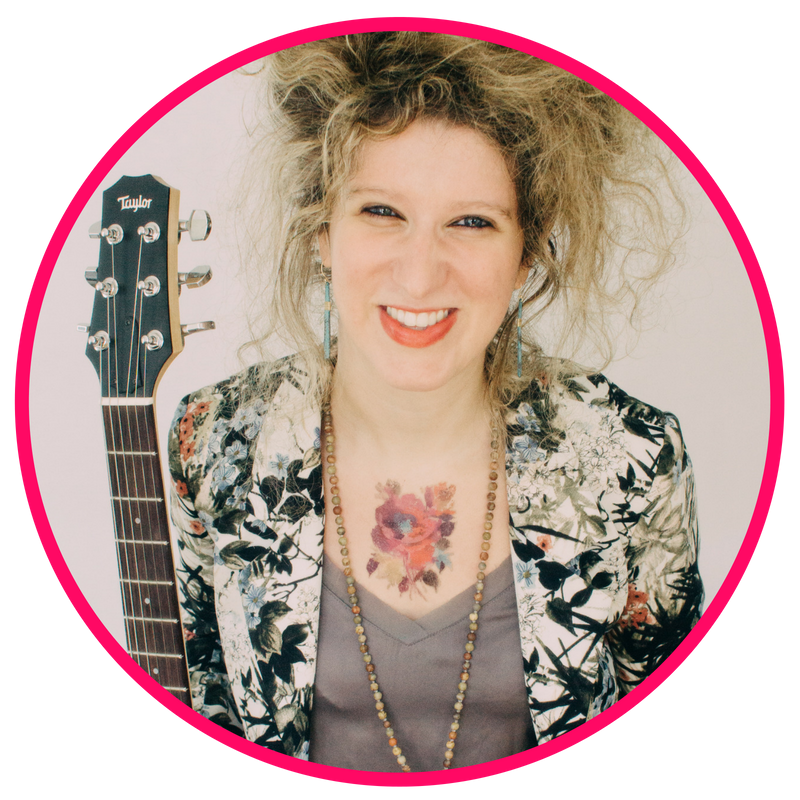 STEPHANIE CARLIN, FOUNDER
Hey there, I'm Stephanie. I am a singer-songwriter and the Founder of Free Spirits Music, and my mission is that every child gets that she is a powerful artist and her voice matters. I cannot wait to meet you.
Before I created Free Spirits Music I taught at a half-dozen music schools. The staff was underpaid and overworked. Classes were a beat up church or the basement of a school, with little to no aesthetic or equipment. Teachers did their best to squeak a couple chords out of the kids, but they had limited training on how to comfort, encourage, or nourish the profundities of their students' thoughts.
At Free Spirits Music, I've changed all that. Classes are taught in high-performing studios built for rockstars. We play rock shows with packed crowds overflowing with excitement. Every moment is action-packed with technique, power, and intimate support.
Over the past 6 years, I've supported over 1200 songwriters in dealing with self-doubt and being creative every day. I also get to write songs with children with cancer, and I have the warm support of Yoko Ono on that project. I'm an introduction leader at Landmark Worldwide and an Advanced ThetaHealing practitioner.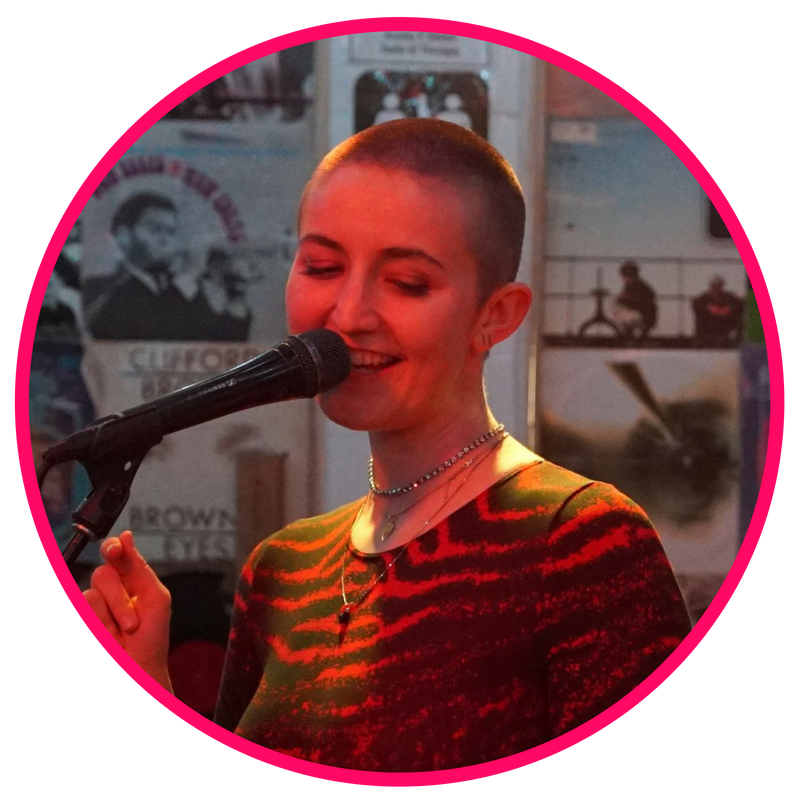 CAROLINE GETZ
Hello! I'm Caroline. I'm a singer, guitarist, and songwriter. I'm a big believer in the power of self-expression, and it is my joy to help others find their voices through song.
Outside of teaching, you can find me singing jazz standards and bossa nova at downtown venues such as Zinc Bar (I go by my middle name, Ambrose Getz), or catch my band, Hexual Ceiling, groovin' at places like Rockwood Music Hall and Pianos.
I'm excited to bring the creativity + thrill of making music to each and every person who walks through our studio doors. Can't wait to create with you!!