Sales Have Ended
Registrations are closed
Thank you for registering for the NCGWG meeting this month. Please bring a valid ID with you.
Sales Have Ended
Registrations are closed
Thank you for registering for the NCGWG meeting this month. Please bring a valid ID with you.
Description

NCGWG will host a mini North Carolina Practice Improvement Collaborative focusing on preventing and reducing veteran suicide. The meeting will be held at RTI International on April 25th from 9:30-12:30.
Join us to discuss updates in veteran suicide and the science of suicide prevention.
The monthly NCGWG Meeting will take place from 2-4pm the same afternoon.
---
In November 2017, the NC Practice Improvement Collaborative (PIC) hosted a conference aimed at preventing and reducing deaths by suicide among Veterans, Service Members, and their families. At that time, participants looked at evidence-based models for older Veterans, post-9/11 Veterans and Service Members, and military children. In the intervening time, statewide efforts have been initiated in the formation of a Task Force and pilot projects in urban and rural settings.
Map of RTI Campus: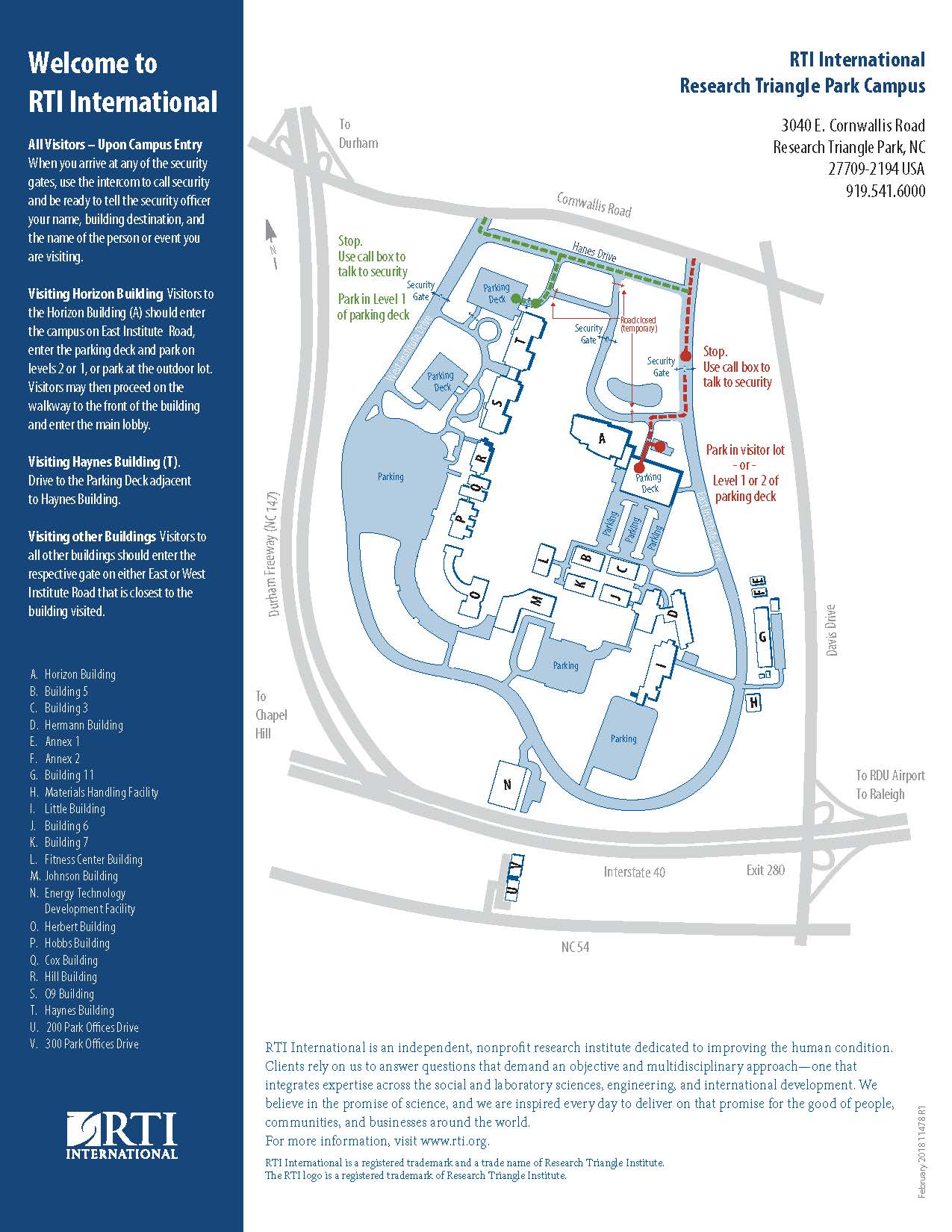 More information and the meeting agenda will be posted online at ncgwg.org.
Organizer of mini-NC PIC - Preventing and Reducing Veteran Suicide
The Governor's Institute, a 501(c) (3) non-profit, works to increase access to effective substance use disorder (SUD) prevention, treatment, and recovery by providing physicians and other healthcare providers with innovative professional education and workforce development, and by facilitating collaborative partnerships among research and educational programs, professional organizations, clinics and hospitals, treatment facilities, consumer groups and the substance use disorder field. The work of the Governor's Institute is built on evidence-based practices, interventions that have been proven effective in reducing the burden of SUDs on individuals, families, communities, and federal, state and local economies.