Description
MINI MIXED MEDIA ART JOURNAL HALF DAY WORKSHOP!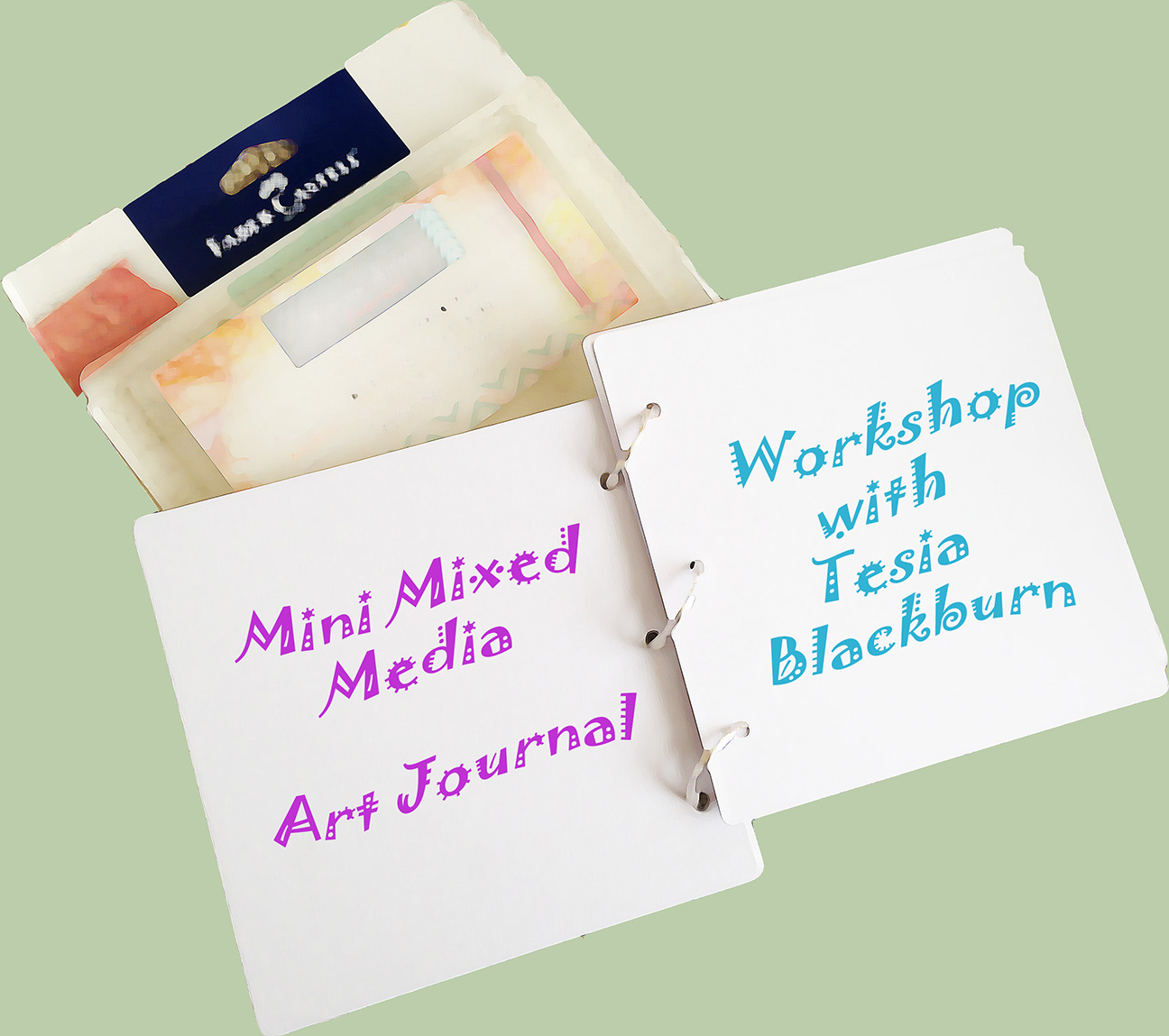 After the Golden lecture, come to the workshop!
Golden Acrylic Gels and Mediums are amazing when creating mixed media pieces. You can use just about anything! In this half day workshop, I will demonstrate how to use gels and mediums in mixed media pieces. I'll show you how to create a playful, technique filled ART journal that you can work in and refer to for years to come!
Work with High Flow, Heavy Body, OPEN, Qor watercolor, acrylic paint pens and a host of other techniques/tools. You'll get the lowdown on stencils, drying time, various surfaces to work on, mixing items such as paper, fabric, metals and more.
All paints, mediums, gels AND a blank mini journal are included in the class fee!
Tools you should bring:
Brushes, scrapers, paint shapers and other mark making tools.

Mixed media items such as junk jewlery, twine, old fabric, buttons, interesting found objects (small).

Paper towels

Roll of freezer paper or paper/foam plates for palette

Two to three PLASTIC palette knives

Water container
PLEASE NOTE: There are no refunds for class fees. Please see the Class Policies on my website. By registering you are agreeing to these policies. Please email me if you have any questions. Thank you!