Mini-Medical School - The Next Frontier in Overcoming Chronic Pain
Description

The University of Arizona College of Medicine – Phoenix proudly organizes Mini-Medical School, a fascinating community lecture series open to the public. This spring, Mini-Medical School will host renowned experts in different health related fields, with a focus on the new year — and the new you.
Chronic, lasting pain can severely decrease a person's quality of life. For those living with pain, chances are they know the financial and physical toll it has taken on not only their own bodies and minds, but on their loved ones. Join us for this revolutionary Mini-Medical School, during which a panel of renowned guest speakers will share what they are doing to combat chronic pain and find alternative coping mechanisms. Chronic pain affects more than 100 million Americans and costs around $600 billion a year in medical treatments and lost productivity, according to the Institute of Medicine.
Bentley Bobrow, MD, will share evidence-based techniques that can offer relief to chronic pain without medication. Wayne Tormala will explain why chronic pain was added as a priority for the Bureau of Tobacco and Chronic Disease in Arizona. Attendees will also hear from Barby Ingle, who will discuss living with chronic pain and offer healthy solutions.
Panel of Guests:
SpeakerBrief Bio
Bentley Bobrow, MD, FACEP, FAHA, Professor of Emergency Medicine at the University of Arizona College of Medicine and Medical Director for the Arizona Department of Health Services' Bureau of EMS and Trauma System and Associate Director of the Arizona Emergency Medicine Research Center – Phoenix.
Barby Ingle, President, iPain Foundation
The International Pain Foundation is devoted to advancing access and quality care in order to help people suffering from a variety of inflammatory, neurological, emotional and degenerative conditions that involve chronic pain through education, awareness and access to care projects.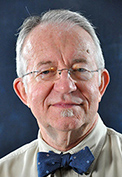 Wayne Tormala, Bureau Chief, Arizona Department of Health Services and Bureau of Tobacco and Chronic Disease
Questions:
Please, contact April Fischer, 602-827-2585
And for more information, visit http://phoenixmed.arizona.edu/mini-med.

Parking Information: