Mini-Medical School 3.0 - The Precision Medicine Initiative: What is in it...
Description

The University of Arizona College of Medicine – Phoenix proudly organizes Mini-Medical School 3.0, a fascinating community lecture series open to the public. This fall, Mini-Medical School 3.0 will host renowned experts in different health related fields.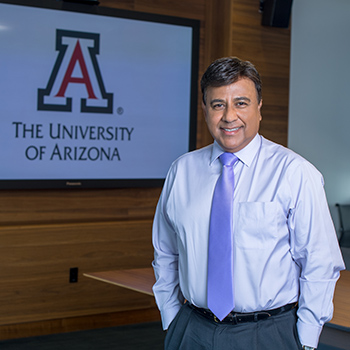 Dr. Ramos is an internationally recognized physician-scientist with expertise in precision medicine and toxicology. At the University of Arizona Health Sciences, he oversees the development of clinical precision medicine programs and use of personal diagnostics/therapeutics for the management of complex diseases.
At Mini-Medical School 3.0, Dr. Ramos will lead an intriguing conversation about how genomic medicine will transform health care as we know it today. He will also discuss how groundbreaking personalized medicine approaches can lead to disease prevention. Dr. Ramos will share details of the Precision Medicine Initiative® Cohort Program — and the role of the University of Arizona Health Sciences and Banner Health in creating a new research model that emphasizes recruitment and retention of engaged patients, responsible data sharing and privacy protection.
Research completed under the auspices of the 1+ million participant Program will help identify new ways to treat and prevent disease, further refine the scientific foundation for precision medicine and test whether mobile devices can encourage healthy habits. The program is funded through a grant from the National Institutes of Health that totals $43.3 million over five years and is the largest NIH peer-reviewed grant in Arizona history.
Virginia G. Piper Auditorium
Wednesday, December 7
5:30 pm - 7:00 pm
Visit http://phoenixmed.arizona.edu/mini-med for more information.