Mini-Medical School 3.0 - Forensic Files: Behavioral Science and the Law
Description
The University of Arizona College of Medicine – Phoenix proudly organizes Mini-Medical School 3.0, a fascinating community lecture series open to the public.
Dr. Erin Nelson, along with Dr. Steven Pitt, presents this multi-faceted program that is designed to introduce participants to forensic psychology and psychiatry. The seminar will include case illustrations involving mass shootings and a special emphasis will be placed on violence prevention.
Presented by: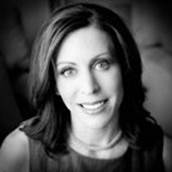 Erin M. Nelson, PsyD
Director of the Behavioral Sciences Curriculum
University of Arizona College of Medicine – Phoenix
Assistant Professor in the Departments of Psychiatry and Bioethics and Medical Humanism.
Outside of her role at the College, Dr. Nelson is a forensic psychologist whose practice includes civil and criminal evaluations/consultation in jurisdictions across the country.

Virginia G. Piper Auditorium
Wednesday, May 4
5:30 pm - 7:00 pm
Visit http://phoenixmed.arizona.edu/mini-med for more information.