Description
in association with (media partner)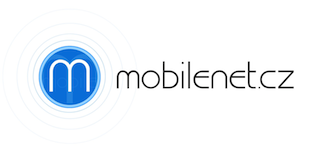 Location
Konferenční centrum CITY
Na Strži 65/1702, Praha 4
Czech Republic
Overview
The upcoming BlackBerry® 10 OS will impact mobile productivity, gaming, socializing and more.
BlackBerry invites you to join us for a mini BlackBerry 10 Jam – a half-day events dedicated to providing the developer community with insights on the BlackBerry 10 platform; its strengths, the vision, and how developers can make apps that stand out to app-hungry BlackBerry users.
Come join us so you can:
Discover the power of BlackBerry 10. Learn about the unique capabilities of BlackBerry 10.
Collaborate with your community. Learn, share and network with your fellow developers.
Get one-on-one expert guidance. Jam with BlackBerry platform experts and build a better app.
Attendees will gain insight on building applications for the upcoming launch of the new BlackBerry 10 platform. Beginner and master mobile application developers will be able to attend in-depth sessions focused on HTML5 + BlackBerry® WebWorks™ and Native C/C++ development for the BlackBerry platform. Developers will be able to interact with development experts who can provide guidance, tips and tricks, and other information to help developers get started building apps for BlackBerry 10.
Agenda
Welcome Keynote
BlackBerry 10 Experience
BlackBerry 10 Architecture
development: native development in C/C++ with BPS and Qt/Cascades
development: HTML5 development with WebWorks
development: BlackBerry 10 application packaging
development: overview - repackaging existing Adobe Air and android applications
Question & Answers
Disclaimer
All presentations will be in English, some Q&A sessions/hands on demos in Czech (local team).
Registration is mandatory to attend the event, be considerate to others as there is limited space.