Sales Have Ended
Ticket sales have ended
Thank you for registering for our event. Your name is on our list and there is no need to bring your ticket. See you there.
Sales Have Ended
Ticket sales have ended
Thank you for registering for our event. Your name is on our list and there is no need to bring your ticket. See you there.
Description
Join Us in Miami & Network with Powerful Real Estate Leaders from Around the Nation.

We have a Very Special Day in Store for You.

1 Day of JAM-PACKED Quality Education!
REGISTER EARLY @ 8:30 AM
Our NEW ISSUE is Here!
Our California-based Magazine is Coming to Miami...
Learn from the TOP Investors Around the Nation,
Plus, Build NEW Connections
and Collaborations with Powerful Industry Leaders
Come visit us and Grow Your Business and Influence in Northern or Southern California as we celebrate a special time of year. Learn great new concepts in real estate, and make a valuable difference in our communities.

Discussions cover a wide range of topics:
Commercial & Residential Real Estate * Private Lending * Raising Capital * Networking Tips to Grow Your Influence * Strategies to Increase ROI * Gain Perspectives on TOP Local & National HOT Markets * Fix & Flips * Buy and Hold + Wholesaling, Notes & More...

We have investors joining us from many states!
Pick up the NEW Issue featuring
Kathy Fettke with
REAL WEALTH NETWORK
Kathy Shares The Hottest Real Estate Markets Today for Investors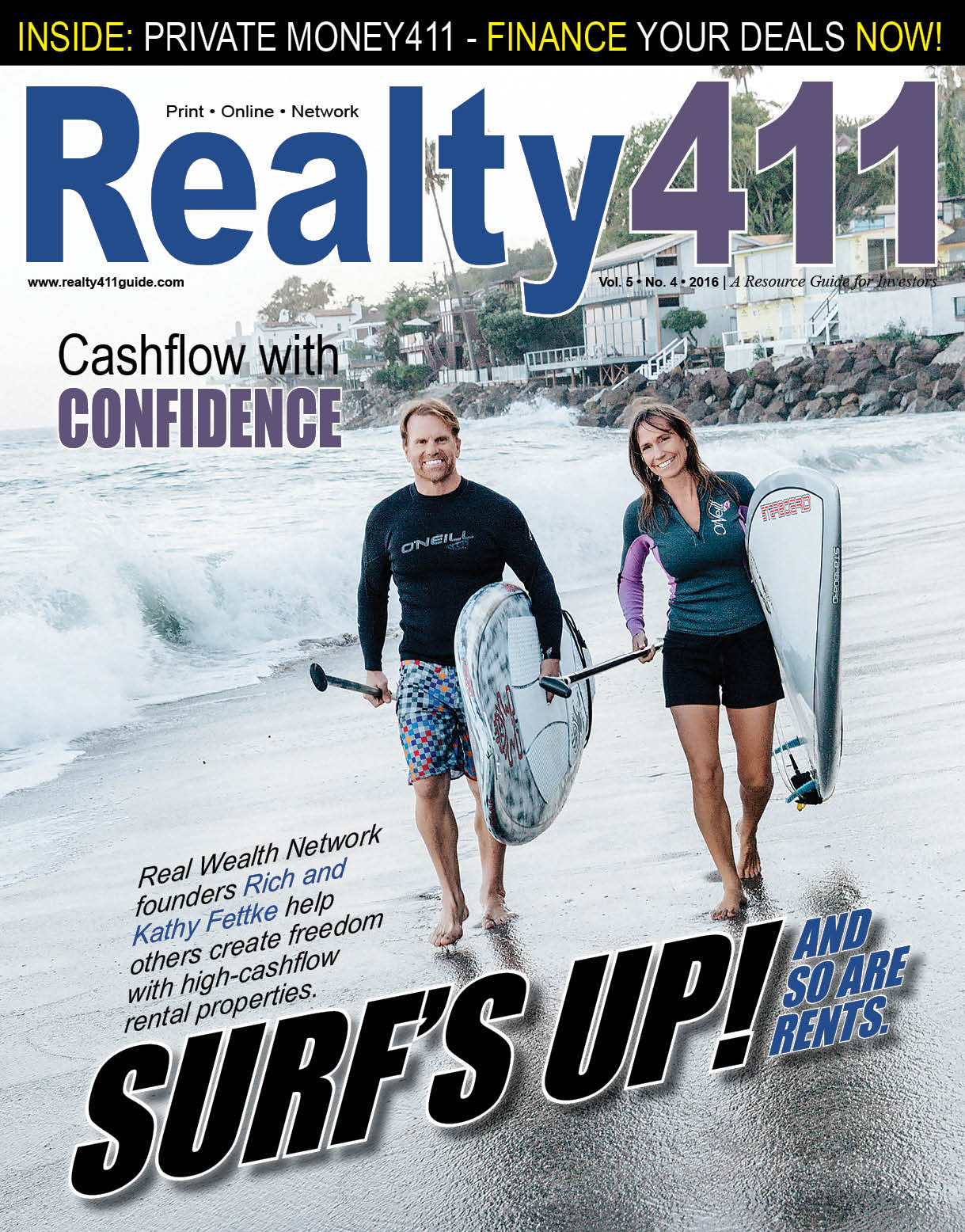 YOUR NET WORTH IS EQUAL TO YOUR NETWORK

We are hosting this event to help increase your contacts
and to further your potential in this industry, so don't miss out!
UNLEASH THE POWER OF PRIVATE MONEY
WHERE IS THE 2016 MARKET GOING? WHAT LESSONS HAVE THE EXPERTS LEARNED? COME DISCOVER AT THIS CONFERENCE!
Also, Inside Our Publications Discover Finance Leaders

Our advertisers Include:
FirstKey Lending, LLC, Pacific Private Money,
Zinc Financial, B2R Finance and Security National Mortgage
among others who will be present at this expo

Join Us to Learn About These Companies and More!
~~~~~~~~~~~~~~~~~~~~~~~~~~~~~~~~~~~~~~~~~~~~~~~~~

* Plus, enjoy viewing REI Wealth Monthly, our fully-interactive digital publication
developed for Apple enthusiasts by an investor from San Diego, California
* Learn Tips and Strategies on TOP Real Estate Niches:
Fix 'n' Flip, Wholesaling, Crowdfunding, Buy & Hold,
Local & Out-of-State, Private Lending, Commercial & Residential
---
Miami Real Estate Expo
Welcome Everyone - Thank You for Joining Us.
8:30 am - Registration Begins!
9 am – Welcome Message in Fantasy Ballroom
9:15 am – 10 am – Merrill Chandler, Credit Sense (Fantasy Ballroom)
Weaponize Your Personal and Business Credit Profiles
to Hit ANY Lender's Funding Bullseye!
9:15 am - 10 am – Civic Financial Services (Celebration Ballroom)
Learn How Private Money Can Help Investors Grow
NETWORKING BREAK | Mingle with Exhibitors
Join Us in the Fantasy Foyer and Mingle with Exhibitors
10:20 am to 11:20 am – Laura Al-Amery, Co-Host (Fantasy Ballroom)
How to Earn 6-Figures from Real Estate This Year with a "4 Hour" Workweek
10:20 am – 11:20 am - Jim Beam, Rebecca Rice & Assoc. (Celebration Ballroom)
Increase the ROI on Your REI – Learn What the Rich Already Know
11:30 am to 12:30 pm – Sensei Gilliland, Black Belt Investors (Fantasy Ballroom)
How to Analyze Real Estate Markets and Cycles
11:30 am – 1:00 pm – Todd Dotson, (Celebration Ballroom)
Get In, Get Out, Get Paid in Real Estate!
LUNCH BREAK – PLEASE VISIT RESTAURANT ONSITE.
VISIT RESTAURANT ONSITE or stay for NON-STOP EDUCATION
BONUS: 1:00 pm to 1:30 pm – Linda Pliagas, Realty411
Meet the Publisher of Realty411 in the Fantasy Room
1:30 pm to 2:30 pm - Fuquan Bilal, National Note Group (Fantasy Ballroom)
Learn How Notes Can Add a New Dimension to Your Portfolio
1:30 pm – 2:30 pm - Law Offices of Manny Singh, Esq. (Celebration Ballroom)
Discover How to Buy Real Estate for Less through Bankruptcy Sales
2:30 pm – 3:30 pm – Kevin Rollings, Self Storage, (Fantasy Ballroom)
Discover Why Self Storage is Kevin's Favorite Real Estate Choice
2:30 pm – 3:30 pm – Bill Malone, REICredit.com (Celebration Ballroom)
Learn About REICredit.com & How it Can Help You CLOSE Deals!
NETWORKING BREAK | Mingle with Exhibitors
Join Us in the Fantasy Foyer and Mingle with Exhibitors
3:30 pm – 5:00 pm – Will "POWER" Duquette (Fantasy Ballroom)
Make 2016 the Year of Success with Help from a Local Leader
5:00 pm to 5:30 pm – Thank You for Joining Us - Let's Network!
---
OUR SPECIAL GUESTS INLCUDE:
Joining Us from Texas: Todd Dotson!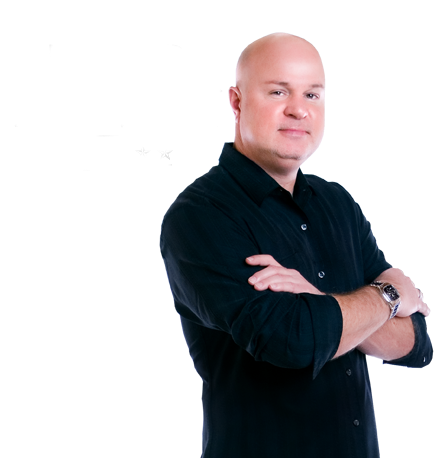 Todd Dotson of Arlington, Texas is the founder of TIER ONE Real Estate® and the Nation's foremost authority on Getting In, Getting Out and Getting Paid. Todd brings a reality-based approach to the business of real estate investing with an emphasis on "buying and selling" to create immediate cash and a system for parlaying that into wealth.

As the developer of the Industry's first On-Site Mentoring Program, Todd and his team have the unique advantage of having mentored students in every major market in the United States - A claim that only he and his team can make! Hands on experience allows him to seamlessly combine wholesale buying and purchase option strategies -Anywhere, USA, because in the end "The Checks Don't Lie!"™

---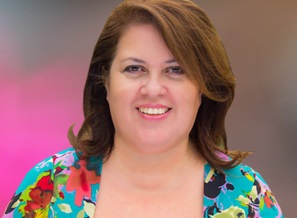 Laura Al-Amery
Laura Al-Amery was born and raised in Vicenza, Italy (near Venice) and relocated to the United States in 1985. While she was a college student at Hawaii Pacific University, she developed an interest in real estate and I started reading any real estate book she could find, watching late night infomercials and buying courses by Dave Del Dotto, Robert Allen and Carlton Sheets. She also became a real estate agent in 1987, joined Dolman and Associates in Honolulu as an agent and right away I was inspired by some of the top agents on the island working at Dolman and Associates and started following their lead. She was a multi-million dollar producer in my first year.
She graduated in 1991 with a Bachelor of Science in Business Administration and moved to Missouri that same year. After she moved to the Mainland, her real estate career took off. She started to purchase real estate with no money down, using creative financing, and by the mid '90s she already had a sizable portfolio of over 20 properties (mostly multi-families) for rental income. She was barely 30 years old.
Laura Al-Amery – From Part Time to Full Time Investor
While she was working in real estate, she pursued a Master in Business Administration in Finance, and she started working as an assistant controller in metal commodities. She planned to climb the corporate ladder, and keep real estate as a side business. By 1996 she was making more money in real estate part time (less than 10 hours a week) than her full time corporate job, so she decided to devote full time to real estate.
Once she devoted full time to real estate investing, things really took off.
▪ Midwest Realty Corp: flipping properties and property management division (started in 1996)
▪ Diversified Real Estate: Investments – private money and syndication (started in 2001)
▪ South City Investments: holding company for buy and hold assets (started in 2002)
▪ Archway Property Solutions: short sales negotiations and real estate consulting (started in 2006)
▪ The REI Lab: Real Estate Coaching, Real Estate Funding , Real Estate Software, & Real Estate Training (started in 2010)
In 1997 she started sharing her knowledge of real estate investing, using creative financing techniques, by hosting real estate seminars.
Visionary Real Estate Mentor & Coach
She have helped hundreds of investors reach their goals and success in real estate investing.
With the widespread use of the Internet, she decided to share her practical knowledge and experience in real estate via online coaching. In 28 years in this business she has acquired a vast and versatile knowledge of the different real estate market trends and techniques.
Today Laura runs several real estate groups around the country and organizes real estate expos with keynote speakers like Robert Allen (author of "Nothing Down" and "Multiple Streams of Income.")
Real estate is not an easy business to break into, however with the right knowledge and guidance it can become profitable and successful in a very short time. There are dozens of ways to make money in real estate investing, and you might try several venues, before you find the one that truly interests you. One thing Laura recommends in this business is that you have to find the niche that works for you and stick with it, before adding another strategy to your career in real estate.
You must be flexible and open to change your strategies according to market demand, in order to keep yourself at the top of the competition and survive as an investor.

---
Learn with Fuquan Bilal
National Note Group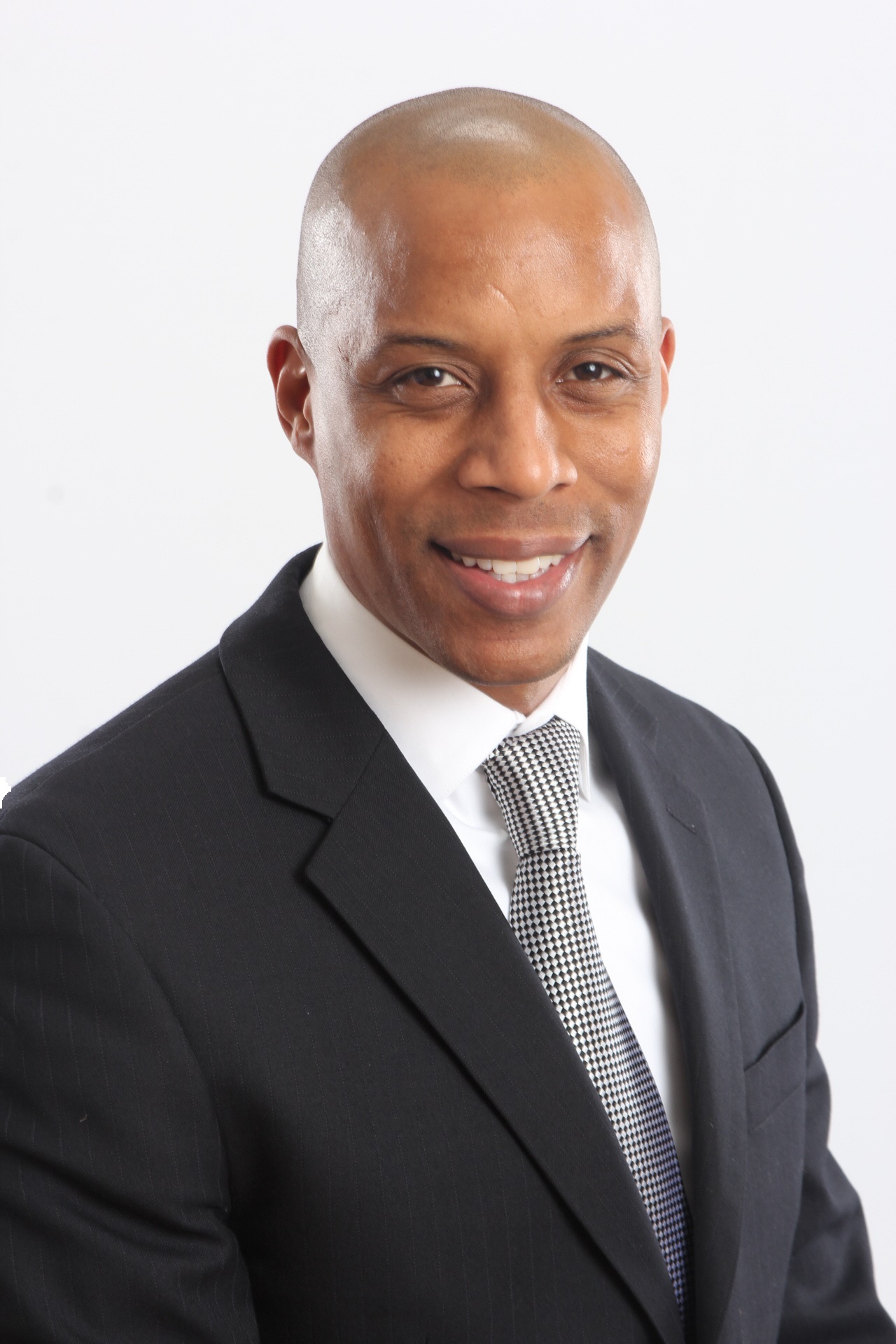 Fuquan Bilal is President and Fund manager of National Note Group, LLC. (NNG). Fuquan founded NNG in 2012 with the principal mission of capitalizing on the growing supply of mortgage notes in the interbank marketplace. He utilizes his 16 years of residential and commercial real estate success to identify real estate opportunities, capitalize on them, and then teach others how to benefit from them through the NNG Note Academy.
His financial acumen and proprietary set of investment criteria enables him to purchase under-performing mortgages notes at a deep discount of face and market values that can be successfully renegotiated to performing status, thereby increasing the value of the notes. He effectively hedges investors' risk by spreading their investment across a portfolio of notes that diversify and stabilize the fund's return and valuation.
His ability to maximize the use of leverage enables him to build strong, secured portfolios with solid passive income flows. The primary objective is to deliver double digit high yield investment returns to investors while creating winning solutions for homeowners in distress.
---
Meet Author Rebecca Rice and Discover
her "Living Benefits" Strategy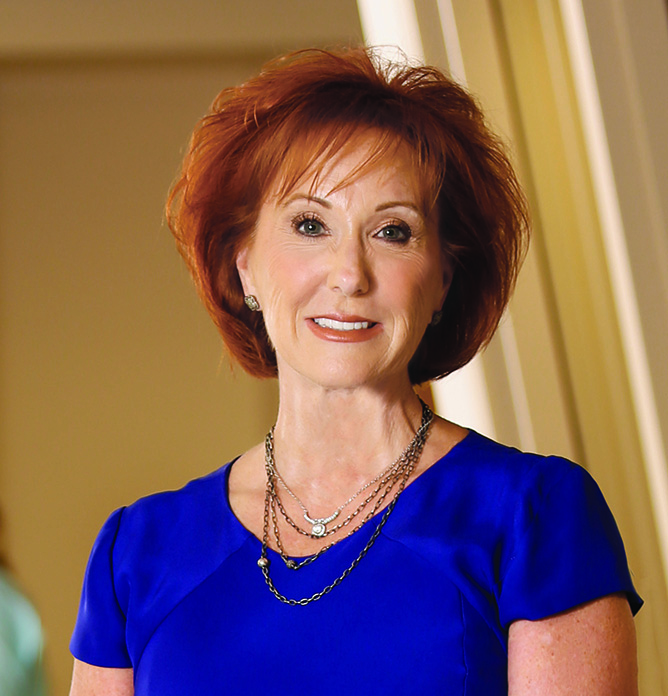 At age 37 Rebecca Rice suddenly became single with three small children. Without any source of income, Rebecca faced food scarcity and homelessness. "I know what it's like to be without," Rebecca said. "I made it my goal to never let that happen again."

She started working—and worked hard! She learned and advanced to the point where she started her own business. Along the way, she kept that passion for financial security for herself and for her clients. "I was drawn to financial services because it's such a concrete, specific way to prepare for the difficulties life throws at you," Rebecca said. For 24 years she read and studied books, journals, newsletters, and the leading trends to best help her clients secure their financial future.

Every client of Rebecca's becomes a friend. She treats them with respect and esteem and shows a relentless determination to make sure they become financially solid. "I found people did everything Wall Street and the best financial minds recommended. Yet most were not truly successful," Rebecca said. "The traditional strategies just don't work as promised for the average person."



In 2003 Rebecca discovered Nelson Nash's book, Be Your Own Banker. She stayed up all night reading it. It just didn't seem possible. So she asked her CPA to read it. He had never heard of the strategy either.

Together they tried to punch holes in the theory behind Nash's book. They ran the numbers. They ran the numbers again. And it worked! When her CPA called and said he wanted to set up four accounts for his family, she knew they were on to an amazing secret. How could she not have known about this incredible wealth-building strategy before now?

The new strategy called for great integrity and sacrifice. She'd need to work three times as hard for the same amount of money. But for her clients, it was a godsend! It was an assured way to build risk-free, tax-deferred wealth and still have access to money for purchases, college expenses, even retirement living. It multiplied the growth of assets, and even helped grow your money as you borrowed and paid for purchases!

Rebecca fully used this "Living Benefits" strategy. She tried it herself and found success. She used it more and more. To date she is fully vested in this strategy and has the comfort, control, and peace that financial security brings. As of 2014, Rebecca has written over 3,000 uniquely designed policies. She's gained certification in the knowledge and application of "Living Benefits" strategies. She's used the "Living Benefits" for herself and her clients in every way possible. She stands as the go-to expert for the "Living Benefits" strategy.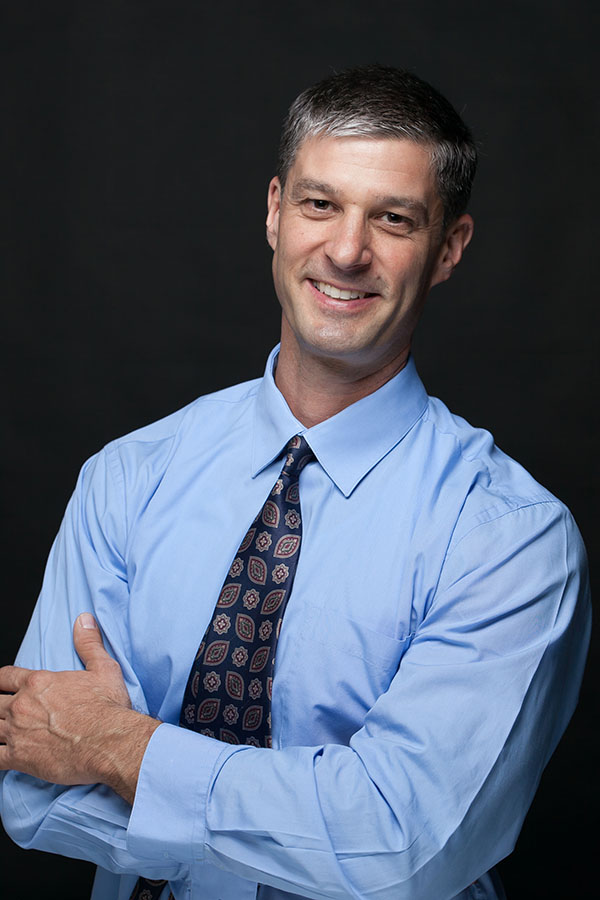 JIM BEAM

JIM BEAM builds valued long term relationships by combining careful attention to clients' goals with integrity and experience.  He is a trusted leading expert in training others how financial institutions leverage money and how to emulate them.
Jim earned two degrees in business management and spent the first 25 years of his career managing over $500,000,000 in real estate and major construction projects. This initial experience laid the groundwork to partner with Rebecca Rice of Rebecca Rice & Associates, to serve the financial needs of professionals and small business owners (particularly real estate investors/private lenders) all across the nation.

---
Learn About Owning Your Own Self Storage Facility with Investor & Educator Kevin Rollings.

Are you looking to purchase a self storage facility but don't want to run it or really know how to get started in the Self Storage Business?
You have come to the right place!! Kevin Rollings has over 25 years rental experience at various levels of management and ownership. He earned his CSSM (Certified Self Storage Manager) with Self Storage Association of which he is a member.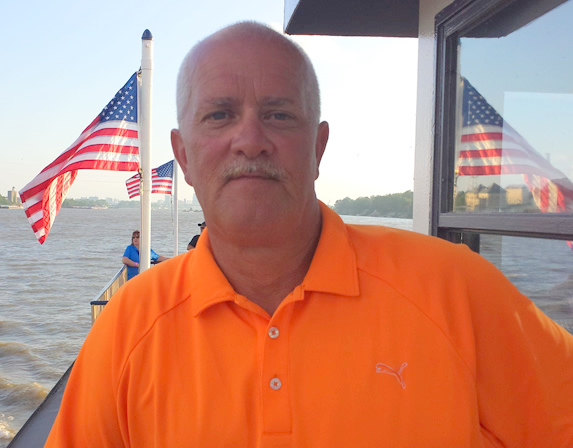 Kevin is now dedicating his time to helping other Self Storage Owners and Management get the best potential ROI as possible by training and teaching his expert Management tools and tricks of the trade! Browse through the site or give us a call and start now getting the training that you need for Success!

---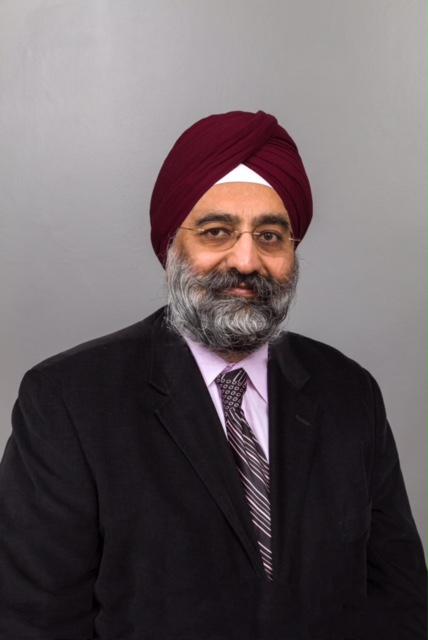 Manny Singh
Senior Partner at the Law Offices of Manny Singh
Manny received his law degree from the Shepard Broad Law Center at Nova Southeastern University in 1985. Prior to law school, he owned and operated a manufacturing company and several retail stores, experience he gained from helping run his father's businesses in Canada. In addition to running a successful law practice, he has continued as a successful entrepreneur and businessman founding his own realty and investment company, and mortgage corporation with affiliated offices in Florida and California. Adding to his scope of experience, he has provided counsel to investment groups based in the U.S., Europe, Far East and the Middle East, and has had ventures in the redevelopment of properties.
Mission Statement:
I enjoy assisting people in making their dreams come true, bringing people together and companies to the forefront. I also feel a sense of satisfaction in helping people work through their difficult times.

Noteworthy Mentions:
Mr. Singh has been featured in a local TV news report for his work with a Miami homeowner who was facing foreclosure. Mr. Singh was able to work with a non-profit agency and together they were able to have the homeowner's mortgage payment drastically reduced.
Mr. Singh has also been featured in the Sun-Sentinel, for his efforts in defending a Broward County homeowner against a wrongfully filed foreclosure. Mr. Singh discovered a technical defect in the Plaintiff's pleadings and eventually the Plaintiff was forced to dismiss their case.
A fixture in the South Florida bankruptcy community for over 30 years, Mr. Singh has helped thousands of homeowners file Bankruptcy and become free from debt. Mr. Singh has also helped hundreds of homeowners defend themselves in foreclosure actions.
---
Learn From Sensei Gilliland with
BLACK BELT INVESTORS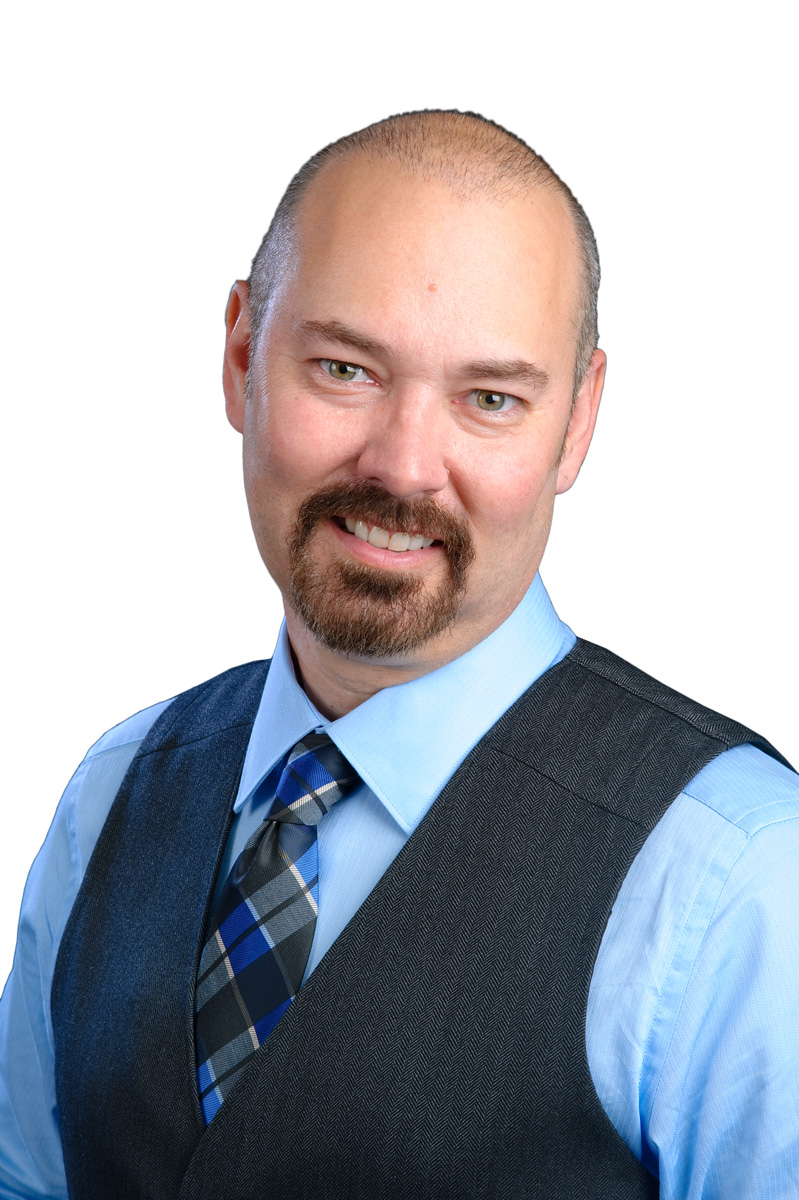 Black Belt Investors' Real Estate Master, Sensei Gilliland, has been honored as the nation's leading real estate expert and business mogul by Real Estate Wealth Magazine, and has now expanded his capacity for granting speaking engagements across the US.

Real estate investors frequently flock thousands of miles for words of wisdom from Sensei. His live training and coaching events are known for being value packed, overflowing with practical, quick to implement tactics, and energizing for both white belt and black belt level real estate investors and business owners.

Any real estate investor seeking to increase their own knowledge with a highly recognized and sought out industry will find Sensei packs a real punch when on the bill.

In a sentence, Sensei's education is - "No fluff, just hard hitting, real tactics investors can put into action effectively, delivered by a real estate master that has proven his mettle over two decades." Come hear one of the most powerful leaders in today's real estate industry.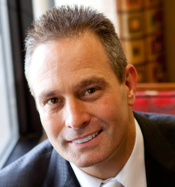 Learn Powerful Communication Strategies

Will "POWER" Duquette


Will "Power" Duquette­, an internationally-renown Master Hypnotist and a Master of Powerful Communication and Super Achievement, has been harnessing and tapping into the powers of the human mind since childhood. Duquette not only Trains you in this mastery, he Programs you to help guarantee your Success in ALL Areas, Mind, Body, relationships, and making more money Fast! He Calls This Wealth Attraction Mastery!

Like many people, Will Duquette came from very humble beginnings and through dedication, education and hard work; he created financial freedom for himself. Will knows he can help you create that very same success for yourself. He will tell you the truth about how to make money! He knows because he's done it from nothing! But it will take something from you … it will take commitment, hard work and the right tools and mindset. That's why Will is sharing everything he learned on his journey to wealth and success with you. He wants YOU to Succeed with the same must have mind set and programs.

Through his Control of the Subconscious Mind, Will Duquette turned his world around. He is a Respected Business and Personal Consultant and a Master Trainer of Human Personal Development Programs. Today, Will is recognized as a leading expert in Subconscious Reprogramming & Persuasion and Influence skill sets which is crucial to your success.

As a Hypnotist, Will Duquette has entertained and educated audiences on stage for many years. He is the creator of the most Powerful, Funny, and Impactful Hypnotic Stage Show in the world! He has countless success stories of people just like you and have trained with him and have transformed their lives forever! (YOU CAN TOO!) Come watch, learn, and experience this mostly misunderstood power we all have within us and learn how you too can achieve anything you set your mind to, when trained how to properly from Will Power Duquette. Learn to Take Control of your Mind, the outcome of life, and your future.

Most people think they need more "HOW TO" information in order to achieve wealth, but this simple is not true, most people need the proper mind set to achieve their dreams and goals and that is exactly what Will Duquette will show you how to achieve.

Join Will Duquette and You will learn to create a Millionaire Mindset and how to be programmed for a Massive SHIFT in YOU and your daily life and lifestyle! Learn to conquer your Fears and become limitless and start Taking Actions TODAY on what you know you should be doing and not be stopped anymore. Become unstoppable so you can attract and build wealth faster and easier than EVER before. Double your income and live a rewarding, empowered life. Explode your self-confidence "at will" and instantly commit to your success. Will Duquette created a powerful and permanent shift in his life and now he will show you how to create your own Personal Power SHIFT, Start TODAY!


---
Hear the 411 About Us: CLICK HERE
THIS PROMO WAS PRODUCED BY RIX QUINN
AS SEEN ON LOCAL AND NATIONAL MEDIA!
OUR EVENTS GET PRESS COVERAGE: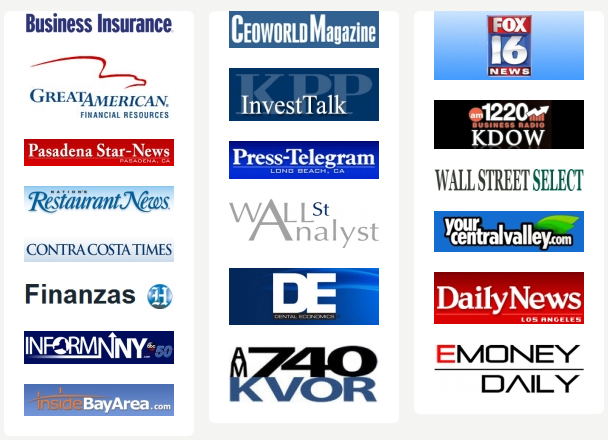 * Mingle With Vendors, Meet New People, Say Hello to Our Magazine Staff and Team * Learn From the Masters * Find Finance Options for Your Deals * Speak with Real People doing Real Deals in Real Estate * Community Event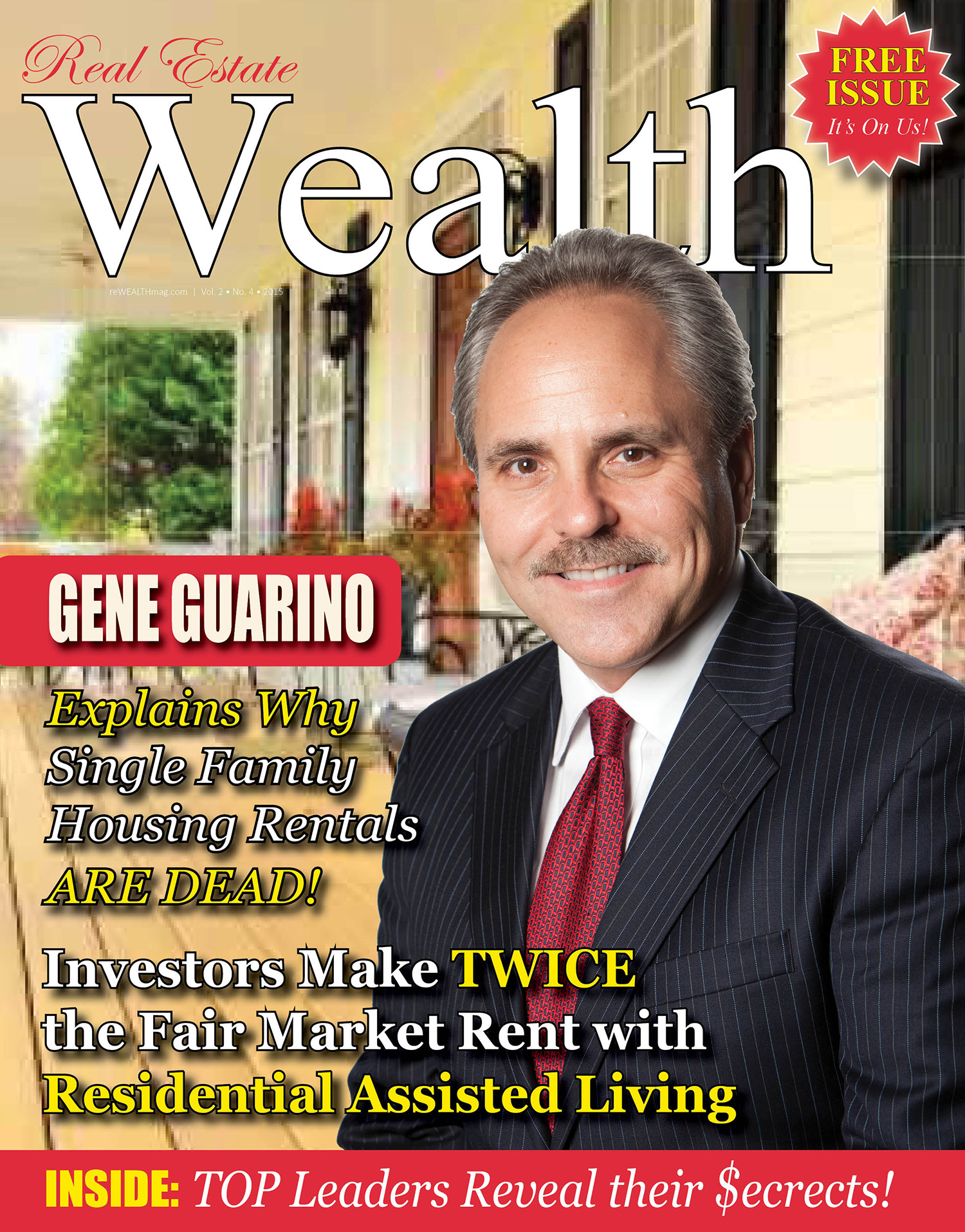 ---
* A Message from Realty411's CEO/Publisher *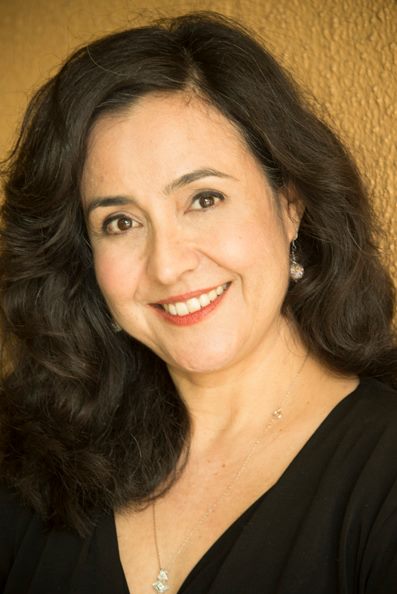 Our NEW CashFlow Express & Private Money411 are HERE...
And, they are the largest ones to date: jam-packed with fantastic tips, techniques and information, which can help you create abundance in real estate.
I hope you can make our new expo. See you there and don't forget to bring plenty of business cards.
My Credentials in Real Estate, Media, & Business
* My mission is to advance real estate education & inspire ordinary Americans to invest in real estate to create a more secure retirement.
* Licensed Real Estate Agent for 13 Years +
* Landlord for many years / Has worked in media since age 25
* Bachelor of Art's Degree in Journalism, Cal State Long Beach - Recipient of a Bobit Magazine Scholarship
* Luxury Business Owner - My family owns an established clock & watch shop in Santa Barbara County specializing in the service of antique clocks and fine watches. Our clients are international antique collectors.
* Some of our Realty411 expos have doubled as charity events and have raised awareness and thousands of dollars in supplies, toys, canned food and cash donations to numerous non-profit charities, including: Los Angeles Mission, Toys for Tots Foundation, Orange County Women's Transitional Living Center, San Diego Rescue Mission, Santa Barbara Rescue Mission, and NARF - Nike Animal Rescue Foundation. We also recently honored the work of the Salvation Army with our Lone Star Real Estate Investor's Expo.
We believe real estate is a long-term investment and not a get-rich-quick method of accumulating wealth. Real estate success is based on knowledge, and this is one reason we produce and host so many events. Our events are also our preferred method of distributing our publications. We hope you can join us!

---
* IMPORTANT LEGAL INFORMATION - Disclosures - Attention All: The publications, events, expos and mixers produced and promoted by Realty411guide.com, reWEALTHmag.com, CashFlow Express, REI Wealth Monthly and/or their owners, employees, agents and affiliates (collectively "411") are for informational and entertainment purposes ONLY. The information and presentations provided therein do not constitute an offer or solicitation to buy or sell securities or real estate. Please be aware that real estate investing is VERY RISKY. 411 is not responsible for any of the information provided and/or statistical data presented, and 411 does not represent that any information or opinions expressed and data provided reflect the opinions, advice and research of the vendors, speakers, sponsors, guests who are in attendance at the events, and do not reflect the opinions, advice or research of 411. By attending 411 events you acknowledge that the investment strategies mentioned may not be suitable for you, that any real estate investment is inherently risky, that all investments are subject to risks, which could result in the entire loss of your investment, and that 411 is not responsible for any losses or outcome of any investment made by you from or after 411 events, or as a result of contacts made at these events as well as after reading 411 publications. You personally are 100% responsible for your due diligence, for all investment information and for all decisions with respect to any potential investment or transaction. 411 does not endorse, and has not performed due diligence on, any of the columnists, advertisers, vendors, speakers, sponsors, companies and guests who appear at our events or in our publications. The information presented at any 411 event related to any potential real estate investment is general in nature and does not constitute legal, tax or investment advice. 411 strongly recommends that you seek the advice of your trusted attorney, broker, CPA and/or financial adviser before taking action as an investor. To contact us, please call (805) 693.1497 **Please remember real estate, and all investing, is risky by nature and may result in the entire loss of your principal investment. By attending these events, you acknowledge that investing has risks and give up your right to file claims against 411 for any reason, including for outcomes resulting from these events.
Organizer of Mingle in Miami - Network in Florida with Realty411 Magazine
* Event Organized by Realty411 Magazine*
Based in Santa Barbara County, Calif., Realty411.com publishes online and print magazines, e-newsletters, and produces expos and mixers around the United States. Their mission to educate and empower everyone from all walks of life to invest in real estate.
The media/marketing company is owned by a real estate investor and licensed California real estate sales agent. Realty411 currently reaches more personal investors around the nation with their in-house expos and events than any other realty investor publication in the world. Many expos are also charity events where awareness and donations are raised for numerous worthwhile organizations, which focus on children, assisting the homeless, victims of domestic violence, and animal welfare.
For information, call: 805.693.1497 or visit http://Realty411.com or
Our new expo website: http://Realty411expo.com
To contact us directly, call: 805.693.1497 or info@realty411.com
Save