MineConnect's AGM and Sudbury Roadshow
AGM & Roadshow in one! Guest speaker, Hall of Fame induction, refreshments, live entertainment & networking. RSVP by Feb 2 @noon.
When and where
Location
Collège Boréal 21 Lasalle Boulevard Greater Sudbury, ON P3A 6B1 Canada
About this event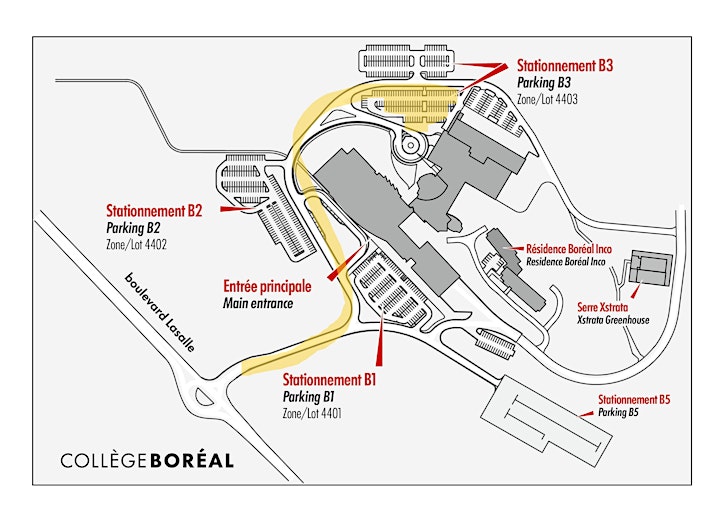 4:30 to 5:30 p.m. - Happy hour refreshments & networking in au pied du rocher restaurant (cash bar)
5:30 to 7:00 p.m. - AGM & guest speaker in the Trisac Concert Hall
7:00 to 9:30 p.m. - Reception: refreshments, networking, and live entertainment by Nickel 64 in au pied du rocher restaurant (cash bar)
RSVP before noon on Feb. 2nd
Parking will be free in Lot B3. (See parking map.)
Guest speaker, Jason Jessup, MBA, CEO & Director of Magna Mining will give us insight into how suppliers are added to Magna's vendor list and the importance of the supply chain. He'll also provide an overview of Magna's projects and perhaps a glimpse into the future!
Mr. Jessup co-founded Magna Mining in 2016 and has over 24 years of experience in the mining industry in both operations management and corporate roles. He has spent the majority of his career in the Sudbury region, working for both Inco and FNX, and led the operations team that brought the Morrison Deposit into commercial production. Mr. Jessup is a graduate of The Haileybury School of Mines and has an MBA from Athabasca University.
Special thanks to:
Roadshow presented by: Desjardins
Event supported by: Greater Sudbury Economic Development and Magna Mining