Description
Journey into the realm of your subconscious and allow yourself to be carried away by MindTravel's Live-to-Headphone 'Silent' Piano and Immersive Visual Experience coming to Wisdome LA for the first time ever!
Join us on Saturday, February 9th at 8:00 pm. Doors open at 7:00 pm. Come early to relax, mingle and enjoy a beverage before the journey begins at 8:00 pm.
What is MindTravel? MindTravel is an immersive musical experience that only takes place in iconic theaters and beautiful, outdoor spaces. This magical, live-to-headphones 'silent' piano experience takes the audience on a profound, transformative journey as composer and pianist Murray Hidary's real-time compositions are beamed directly into the MindTravel headphones and gorgeous visual projections create expansive states of consciousness to propel your journey.
(Tickets at the door at $40)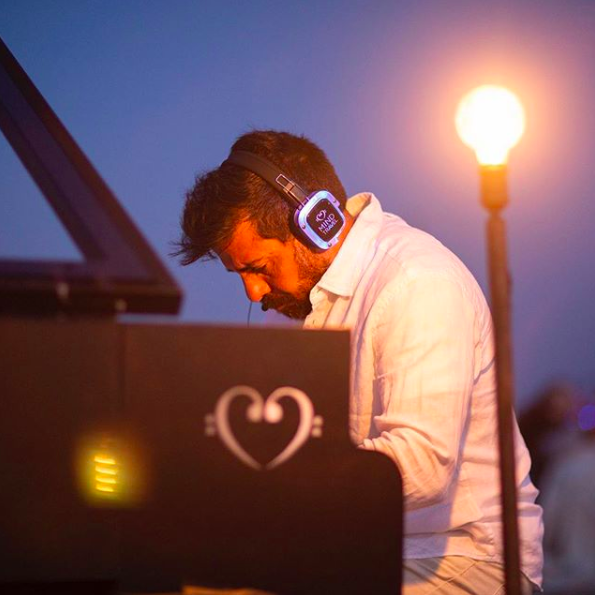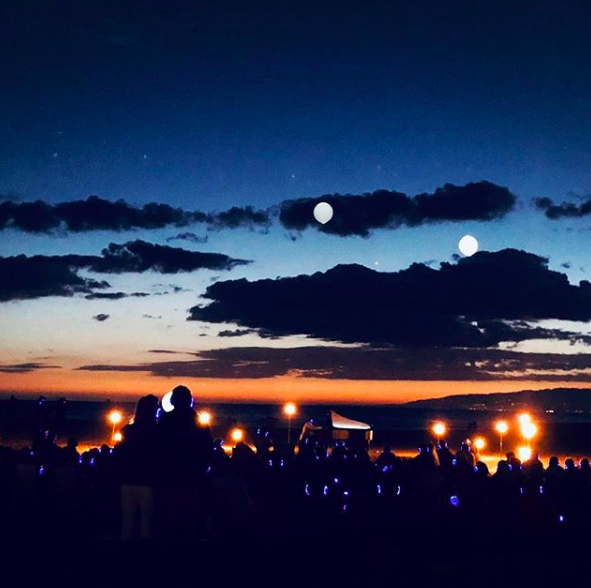 Murray's improvisational piano meditations, inspired by mystical traditions and theoretical physics, will leave you in a state of harmony and clarity, with the rhythm to carry it forward into your life. It's a perfect way to relax and take in the inspiring 360 Wisdome visuals while experiencing a musical revelation, spontaneously improvised, infused with the power of communal elevation.
MindTravel has been brought to famed venues including Lincoln Center, The Theater at the Ace Hotel, The Brooklyn Museum, The Metropolitan Museum of Art, The Grace Cathedral, The National Arts Club; festivals including Wanderlust, Carlsbad and Burning Man; and in venues, beaches and parks in cities including Los Angeles, San Francisco, Chicago, Denver, New Orleans, London, Montauk, New Jersey, Miami, Aspen, Oxford, Malibu, Istanbul, Tel Aviv, Germany, Italy, Croatia and India.
"This is what I needed and I didn't even know it." - Quincy Jones III, Music Producer
"MindTravel is an experience like no other. Imagine a concert pianist improvising beautiful, peaceful music with imagery in the background that matches the beauty of the music — combined, it is almost meditative or trancelike." - Jason Wachob, Founder of mindbodygreen
*MindTravel and Wisdome LA will provide the headphones for this exquisite experience
About Murray Hidary, MindTravel Creator
Murray Hidary is a multi-disciplinary artist and tech pioneer. His purpose-driven approach is at the heart of his business success, acclaim as a visual artist and global recognition as a musician. Ever pushing boundaries and guided by a strong desire to help people find their purpose, Murray is now focused on his provocative musical experience MindTravel, touring it across the globe while also crafting his book No Dream Left Behind. He also brings the MindTravel experience coupled with discussions about entrepreneurship, creativity, and expansion to companies and conferences providing a thought-provoking, "wow" experience for the audience that will resonate far beyond the session. Learn more about Murray Hidary www.murrayhidary.com and MindTravel at www.mindtravel.com. CLICK HERE to see Murray at TEDx Berkley.
What is the location?
Wisdome LA
1147 Palemetto St, Los Angeles, CA 90013.
Where can I park?
There is no private parking space. You can park on the street for FREE or use a public parking facility nearby called Mateo Garage at 1262 Palmetto St, Los Angeles, CA 90013.
Uber & Lyft is highly suggested