Description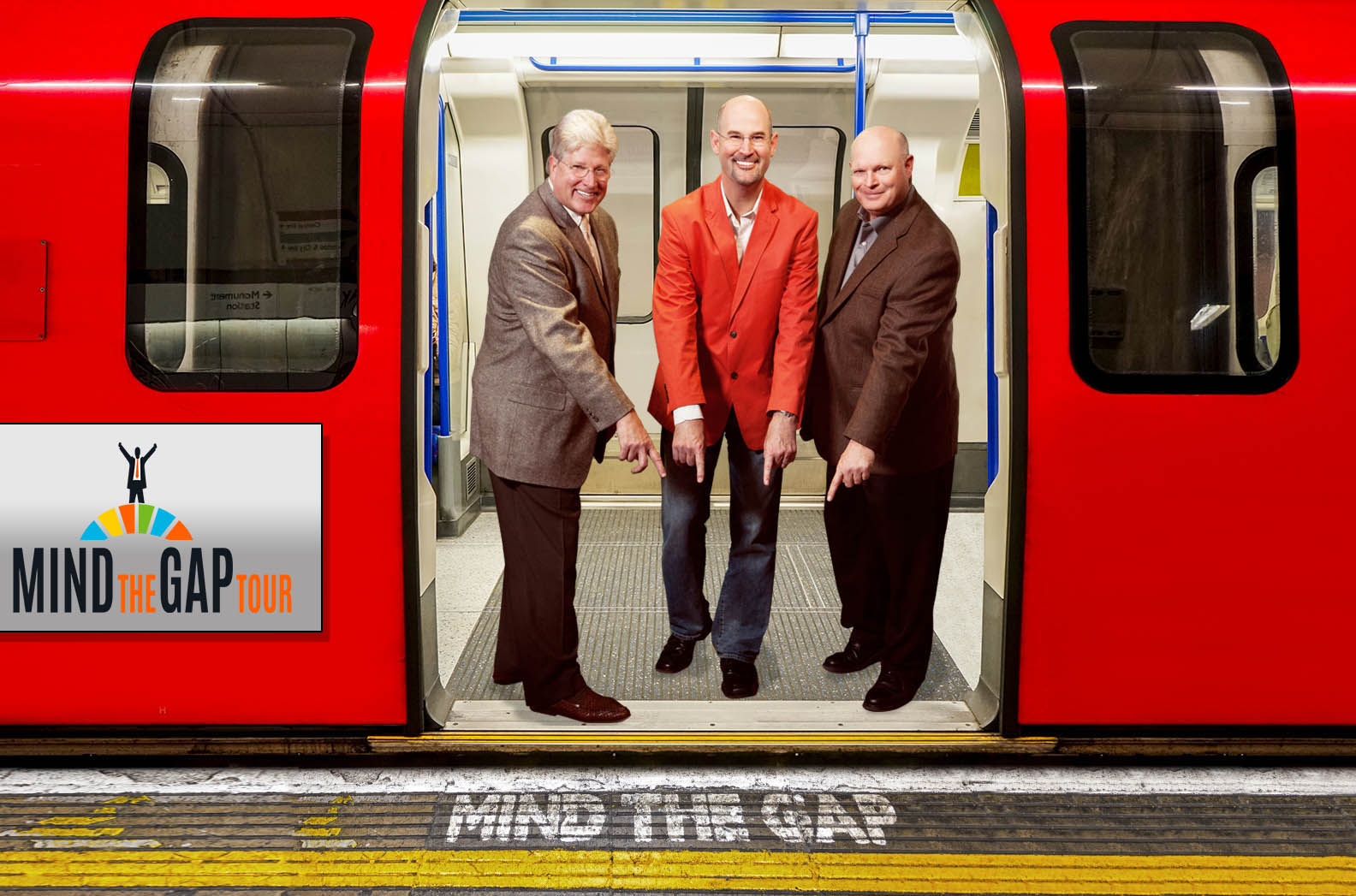 Featuring Gary Tomlinson, Stan Phelps & Timothy Moore

On Tuesday, April 28th from 7:30 AM to 12:30 PM at the Brier Creek Country Club in Raleigh, North Carolina the "Mind the Gap Tour" will perform:
"Seeing the Customer Experience Gap" presented by Stan Phelps
"Understanding the Workplace Generational Gap" presented by Tim Moore
"Closing the Strategy to Execution Gap" presented by Gary Tomlinson
The business landscape has changed; business as usual is no longer usual. Today, leadership must respond to these challenges by creating new ways to focus on the gaps that hinder success. It's about understanding the experience our customers have with our company; it's about understanding and relating to all the different generations in both our workforce and our client base; and it's about knowing how to close the gap between our strategic plan and the execution of that plan. Because no matter how you slice it, execution happens at an individual level. It's all about focusing on what you can control and bridging these gaps, at the individual level, that generates success at the organizational level.

The phrase "Mind the Gap" was first introduced in 1969 on the London Underground in the United Kingdom. Some of the platforms on the London Underground are curved and the rolling stock that uses them, are straight which causes an unsafe gap when a train stops at a curved platform. Because of this, visual and auditory warnings are needed to advise passengers the risk of being caught unaware and sustaining injury by stepping into the gap. The phrase "Mind the Gap" was chosen for this purpose to warn rail passengers to take caution while crossing the gap between the train door and the station platform.
The phrase "Mind the Gap" can also apply in business to advise its leaders to take caution and avoid costly mistakes by not stepping into their own gaps. These gaps exist and are bigger than most of us realize.
Don't miss out on hearing Stan, Tim and Gary as they help you see, understand and close three of the most important and costly gaps facing business leaders today.
Particulars: Registration begins at 7:30 AM. Buffet Breakfast will operate from 7:45 AM to 8:30 AM. Program begins promptly at 8:30 AM. Program ends at 12:00 PM. Addtional networking from 12:00 PM to 12:30 PM.