Description
What is this MINDSHOP about?
The mobile health industry has grown steadily for almost a decade, and that growth seems to be continuing at an exponentially higher rate now. With the rest of the world confronted with epidemics and international health emergencies, digital health technologies are playing a key role in controlling, managing and soon enough preventing such outbreaks. This is but the tip of the iceberg and so much info bytes must be uncovered. I invite you to deep dive into the landscape and trends of HealthTech Apps with me in this virtual masterclass!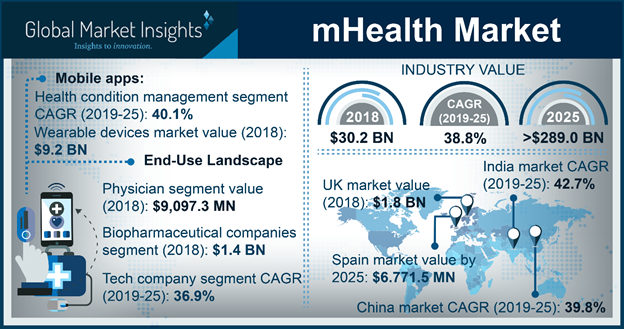 Key takeaways?
1h30min of ONLINE masterclass (using zoom webinar platform)
Interactive Q&A discussions (limited slots for personalized quality talks)
Unlimited access to the recorded sessions and lecture notes
Certificate of completion (upon request*)
A chance of a free ticket to an upcoming masterclass!
AGENDA:
MODULE 1

The Current Landscape of Health Tech Technologies – from innovation to the marketplace
Underlying Motivation behind such high interest in mHealth applications
MODULE 2

The foundational layers of cutting-edge mobile health technologies, with Brief Introduction to :
Open Marketplace
Mobile Application Platform
Blockchain Back-End
AI and Big Data Analytics
MODULE 3
3rd Generation mHealth Apps: Synergetic Convergence of 5 MegaTrends
Who is this for?
✅ Digital Health Founders (Startups!)
✅ CEO/CMO/CFO of a Hospital Network
✅ UX Designer switching to Digital Health Industry
I expect you to have a former knowledge and/or intense interest in the healthcare industry, though NO experience in digital health implementation is expected.
Why me?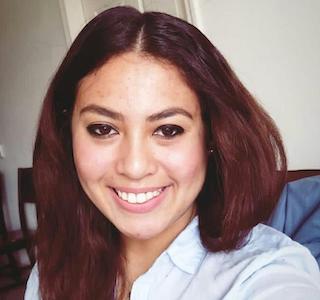 Kat Usop, BME, MSHI
An award-winning innovator, entrepreneur, and author in Digital Health. I believe in the joint forces of Design Thinking and Gamification in creating useful solutions to our challenges in healthcare.
*Currently at Duke University, Durham, NC
Visit to see my work portfolio: www.katusop.com
Twitter: @itskatusop
Linkedin: https://www.linkedin.com/in/katanai/
Industrial Experience:
2019 recipient of MU School of Medicine's Lindberg Award for Health IT Innovation
Former Adjunct University Lecturer at ENSET Biomedical Engineering School at the age of 23.

"How to Gamify a Virtual Surgical Workspace" Talk at (VRVoice2018) Harvard Medical School

Co-Founder of

TechVerse

Coworking Space & Incubator, Rabat City, Morocco – the first tech-oriented coworking space in the kingdom. est. 2016

HIT | Design Thinking Consultant at Medverselab est. 2016

Chief Software Architect of Sutures App – Gamified Gastro-intestinal e-Surgery Simulator (Check it

out

! ) est. 2016

Chief Design Thinker / Information Architect at Sinclair School of Nursing – HEAR App est. 2017

Research Fellow at the University of Missouri's Center for Biomedical Informatics - focus on Mobile Based & Gamified Precision Medicine est. 2018

Design Thinker (mHealth) for Precision Medicine

Academic Background:
Peer Reviewer at IEEE Journal of Biomedical & Health Informatics (JBHI)

Peer Reviewer at Journal for Medical Internet Research (JMIR)

Public Speaker: USA, Hong Kong, Malaysia, Morocco, Philippines (+30 talks)

Author of "Gamified Psychosphere" - available on Google books/amazon kindle @ 2019

Holder of Engineering Diploma in Manufacturing Engineering and Management with Specialization in Biomedical Engineering

Advanced Degree in Health Informatics – App Innovation

----------------------------------------------------
FAQs
1. I can't make it during the LIVE session, can I have the materials and recording?
Yes, Absolutely! It is inclusive of your ticket purchase.
2. Why is there NO refund policy?
I am providing you proprietary materials in video, podcasts and lecture notes. My intellectual property is at stake, and I trust you won't share it without permission.
3. I purchased a ticket, now what?
Great! Happy to have you onboard dear learner. You will receive a personal email from me to learn more about you, your background and what you expect to learn. Your response helps me to tailor fit my case examples. Secondly, I will send you a ZOOM URL access with a password usually 1 day prior to the webinar, that way I am sure the final attendee list receives their access. Et voila! you follow the zoom instruction and I see you LIVE over there (:
4. I can't make it, now what?
No worries, you will receive your recorded version, lecture notes and certificate post-class. ALL attendees receive their materials.
--------------
BROUGHT TO YOU BY:
MINDSHOP SCHOOL: Venture-Based Learning!